If You Like to Wear Clothes You Would Wear Not Pregnant, You'll Like to Wear Our Maternity Clothes.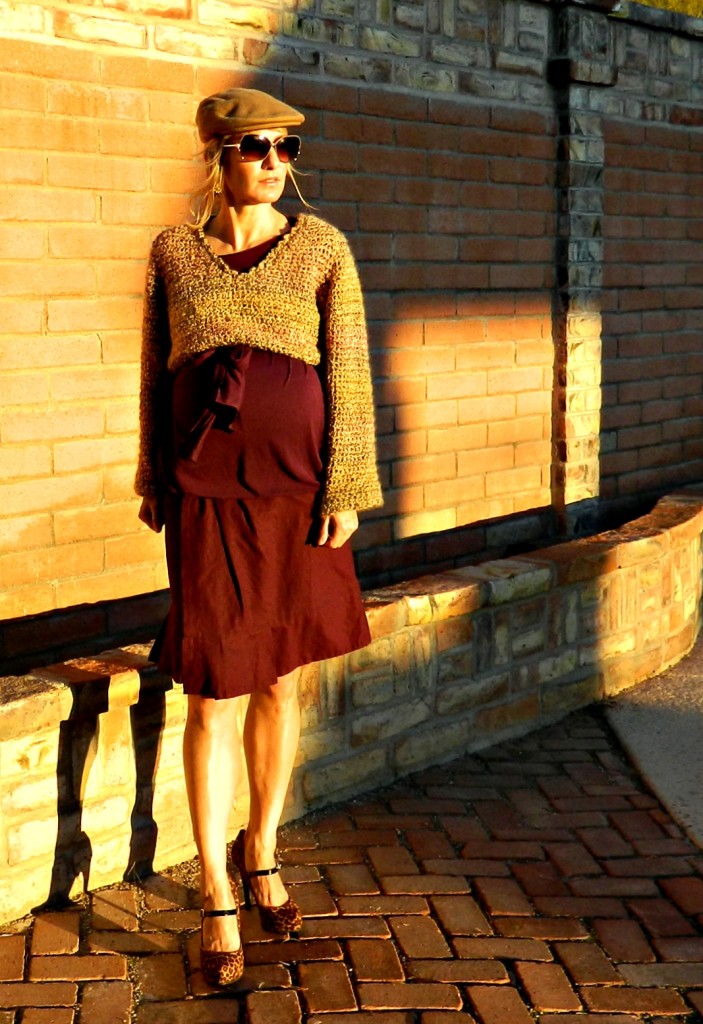 Maternity Clothes That Aren't Maternity Clothes…Yes Please!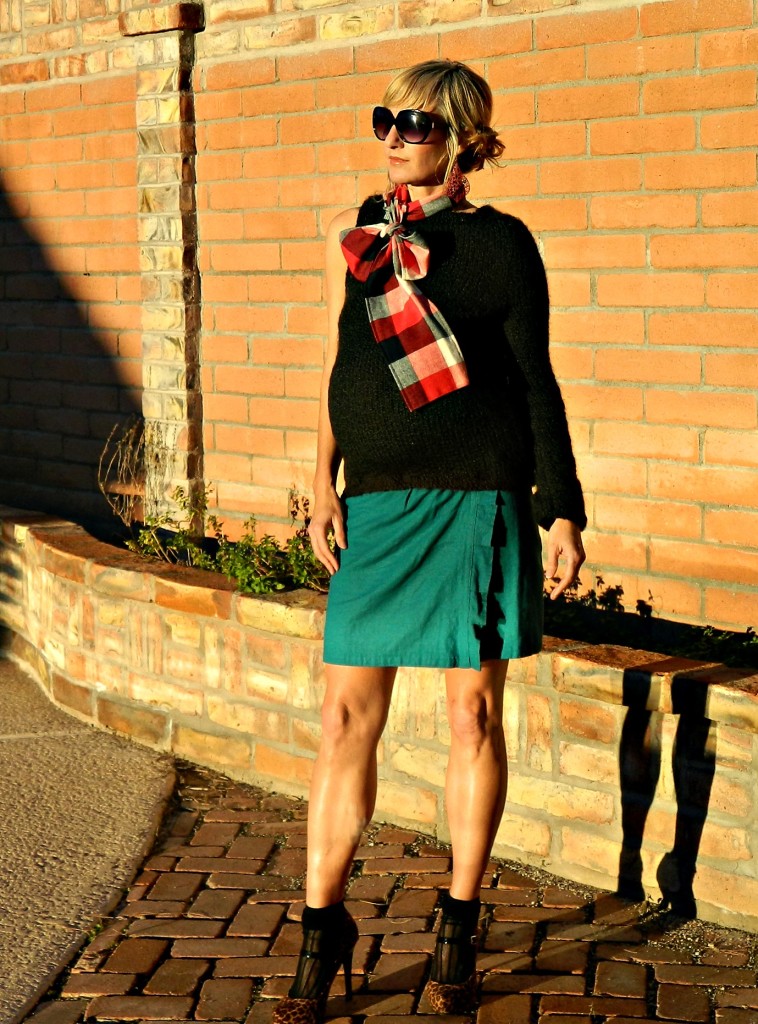 We Believe in Long-Lived Maternity.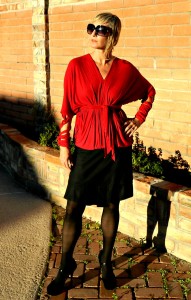 You Can Shop Our Women's Wear Line for Clothes You Can Wear Still Pregnant or Not.
Our Clothing Will Carry You Through Maternity & Beyond.
We Side With Maternity Style…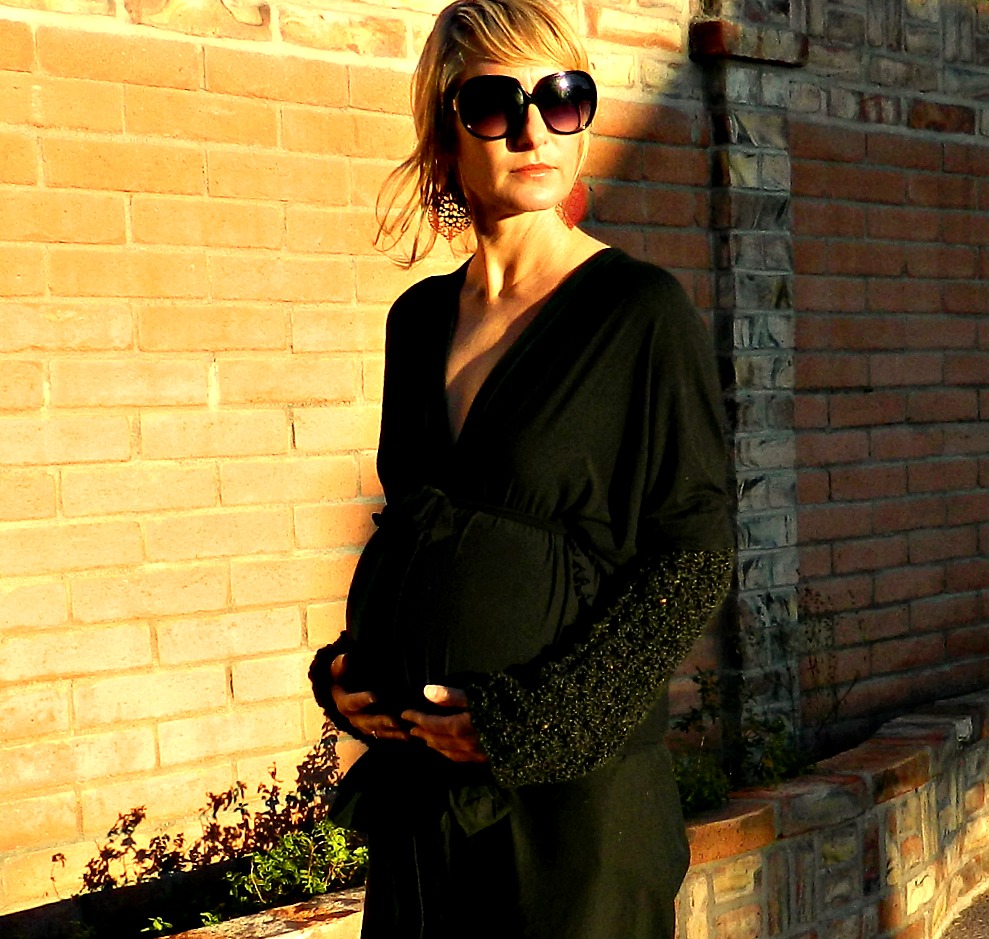 This is the Same "LaDy in Red" Women's Wear Blouse in Black shown above in Red for your pregnant belly with Hand Knit Arm Warmers.
We Don't Believe There is Such a Thing as Overdressed Maternity…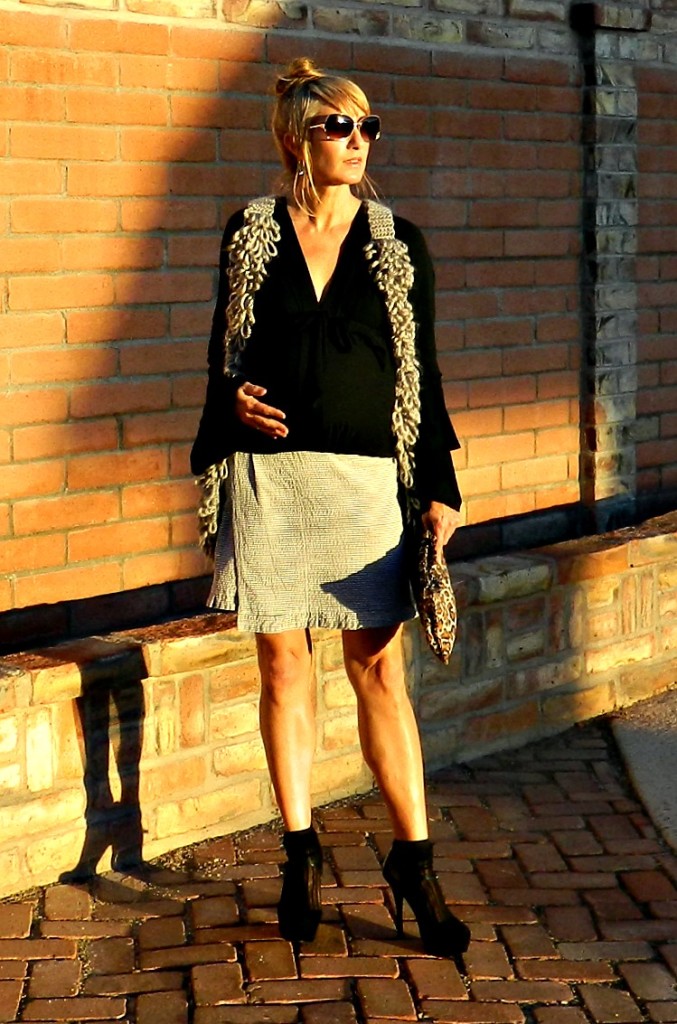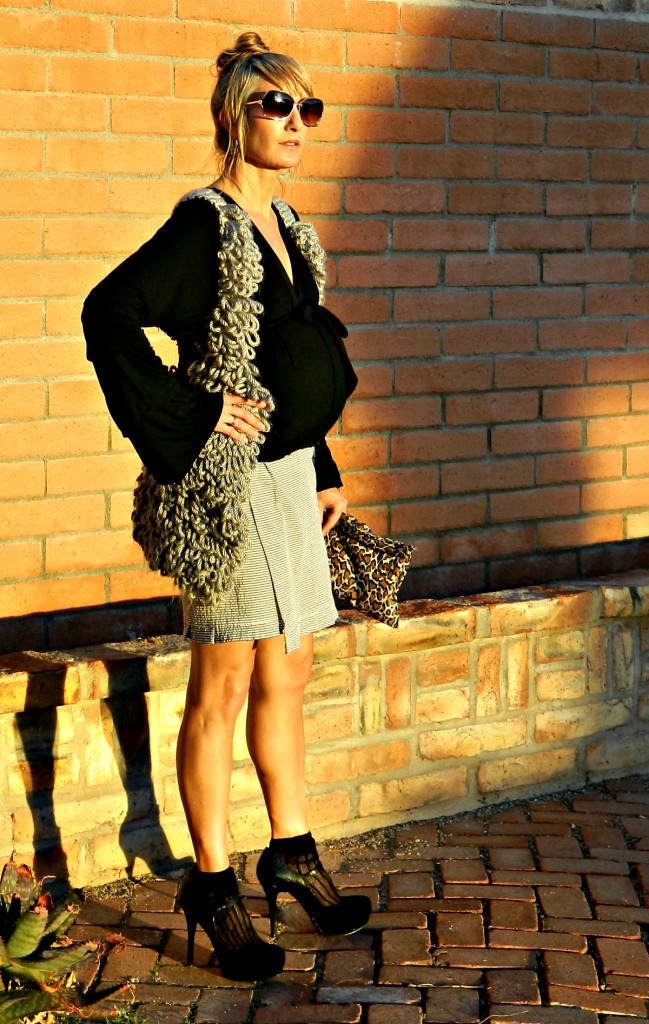 We Believe in Color.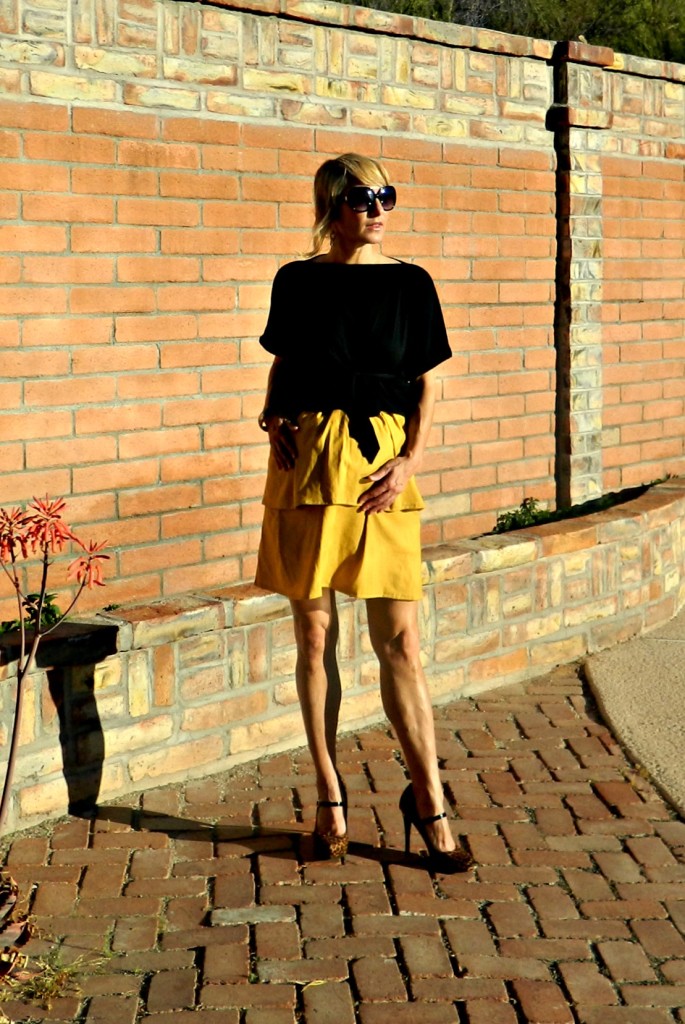 …Jeannine Top Worn Tie Sash & Cropped Style with Valentina Honey Ruffle Circle Skirt, Chloe Maxi in Purple Flannel with Jeannine Top Over Belly Style…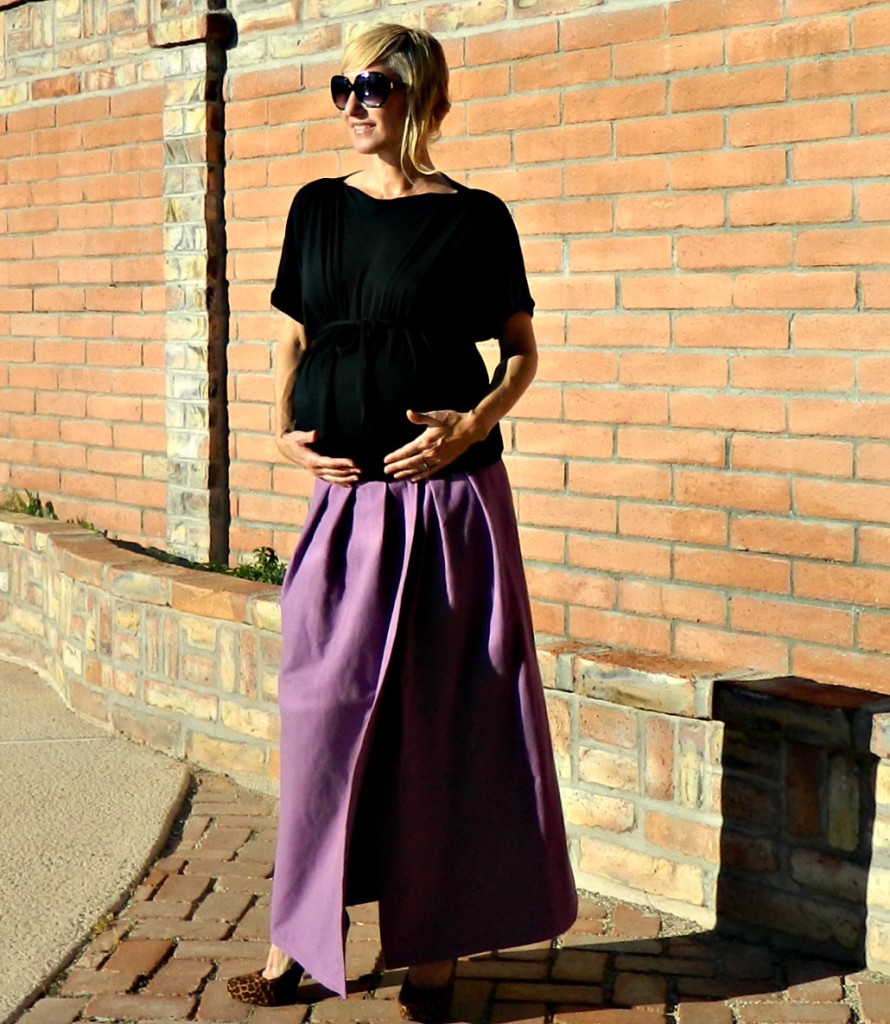 Valentina Ruffle Skirt Paired with our Mommy LaDy Club Sister Brand Style Custom Tanks, Tees & Accessories. I Love You, I Love You More, I Love You Most Custom Choices on this Adorable Maternity Belly Fit Tank…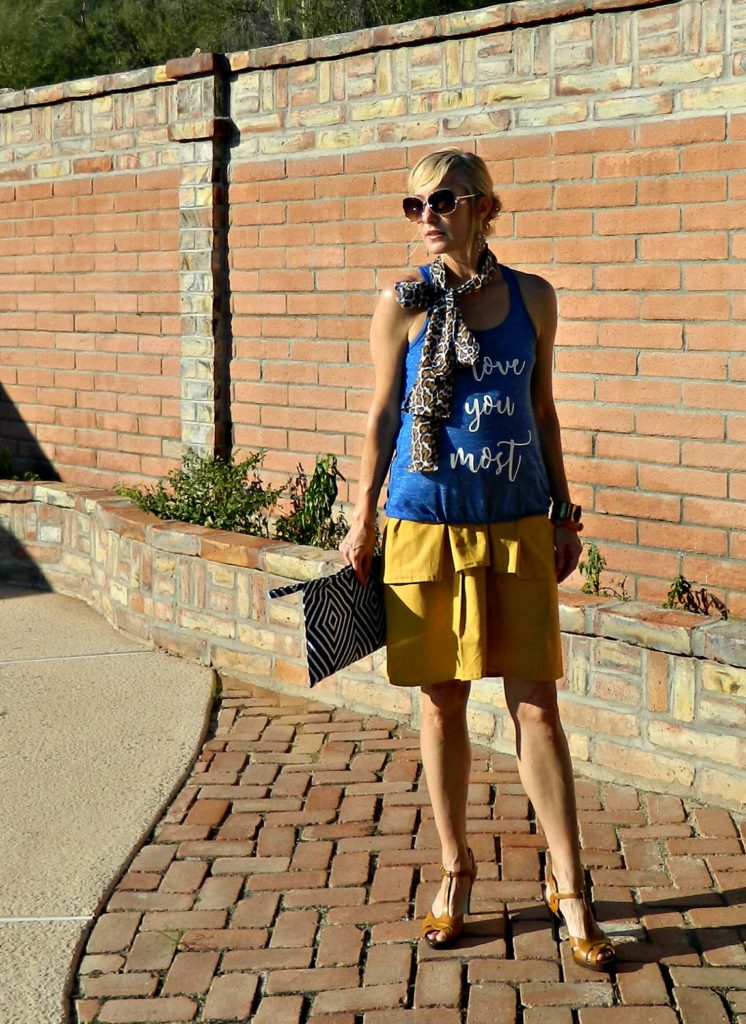 We Think You Never Go Wrong in Red.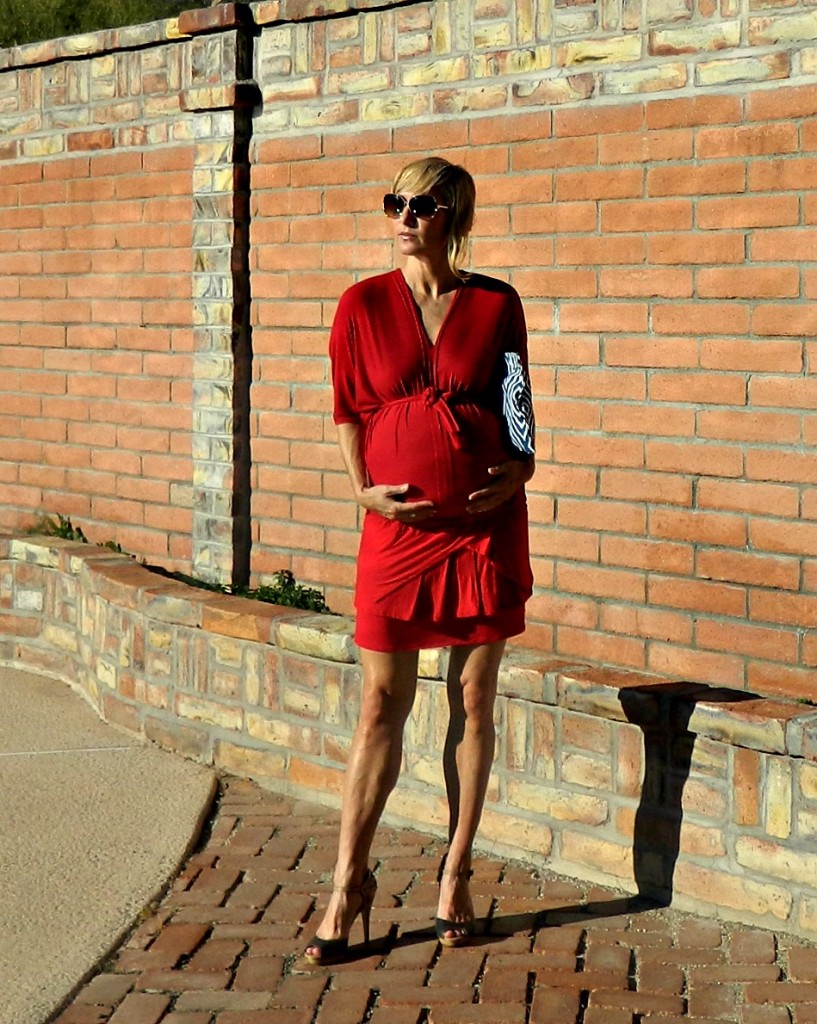 We Pay Attention to Fun.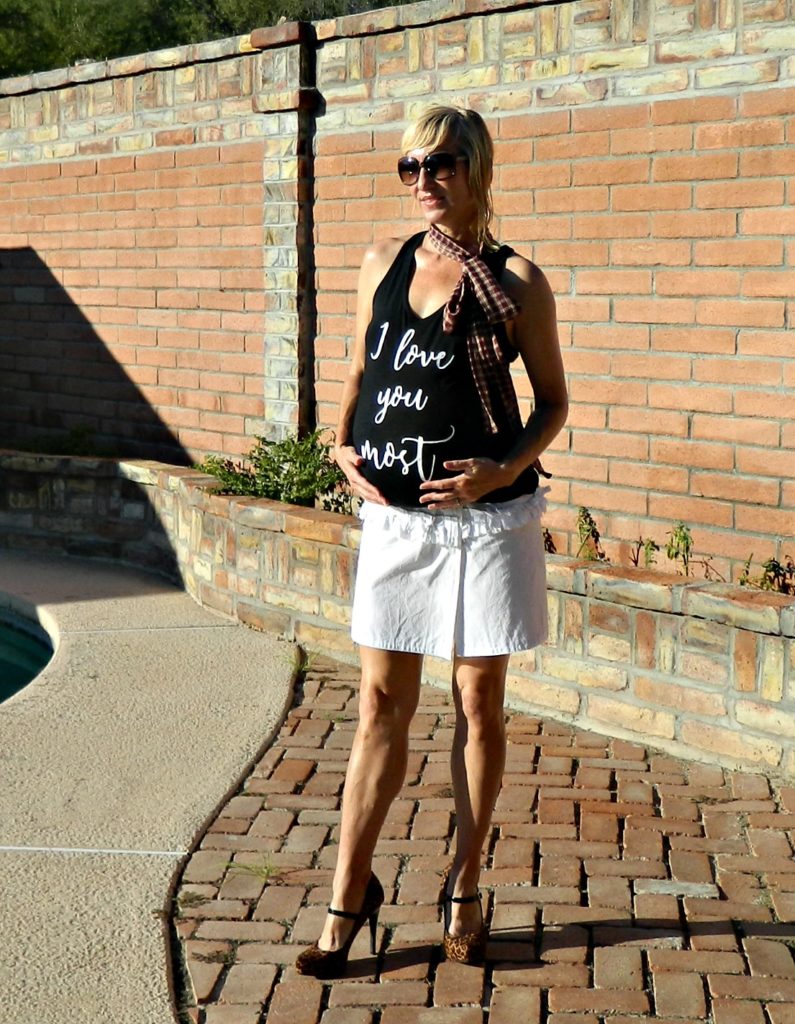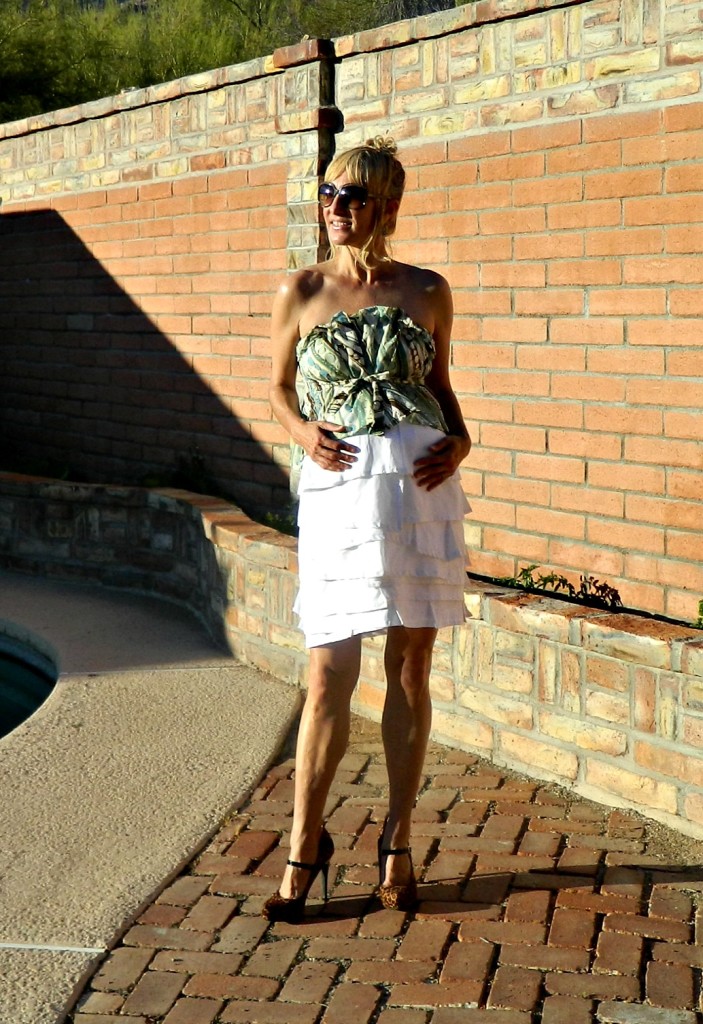 …Color Weave Crop Top & Femme Couture Switchback Ruffle Skirt.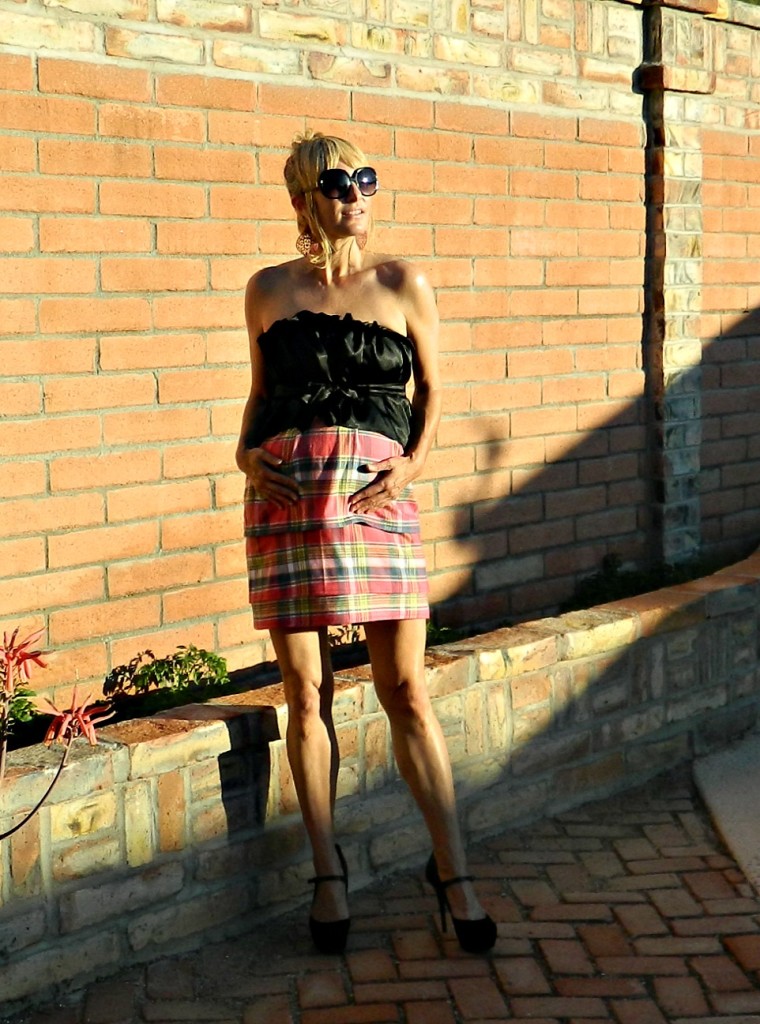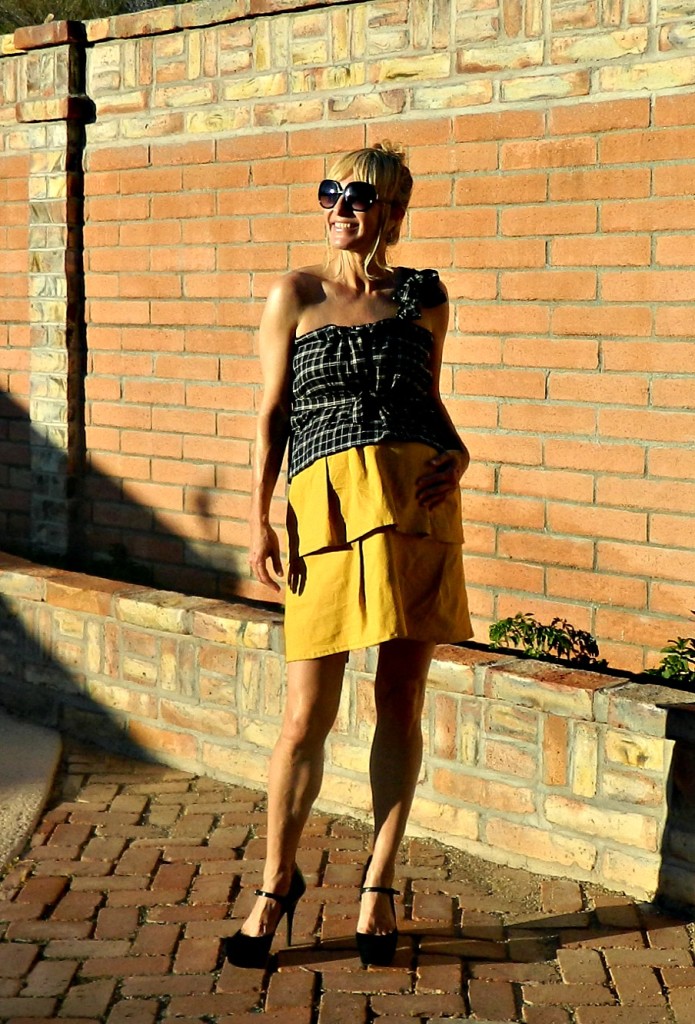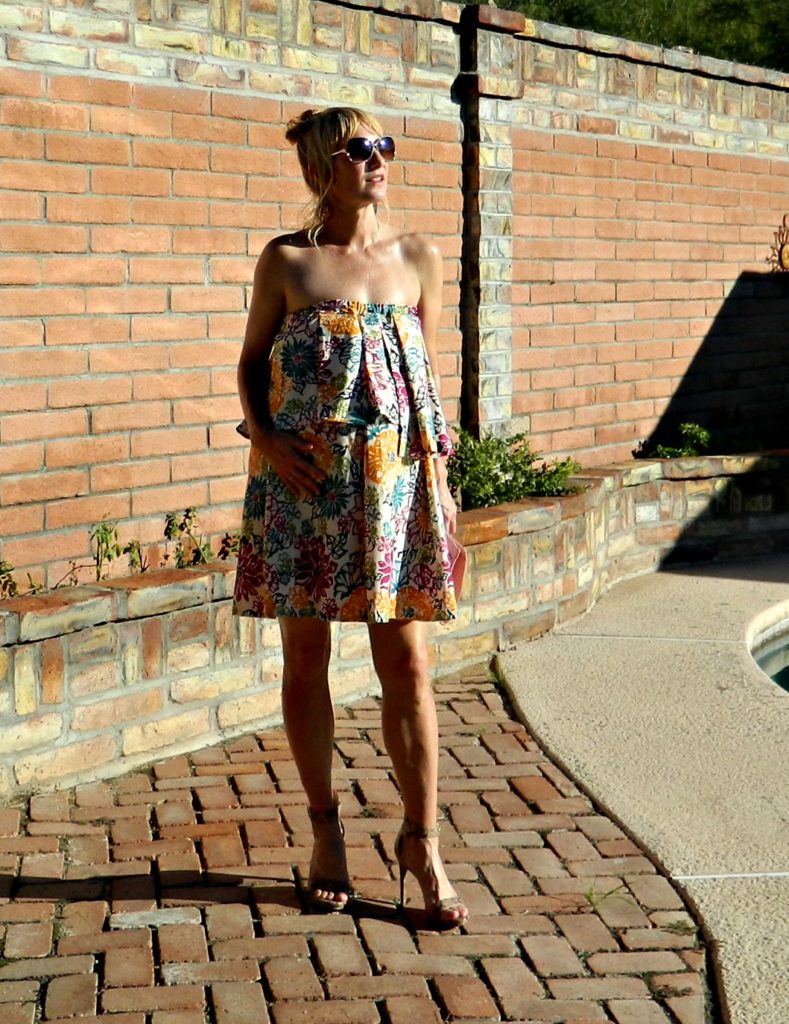 We Pay Attention to Detail.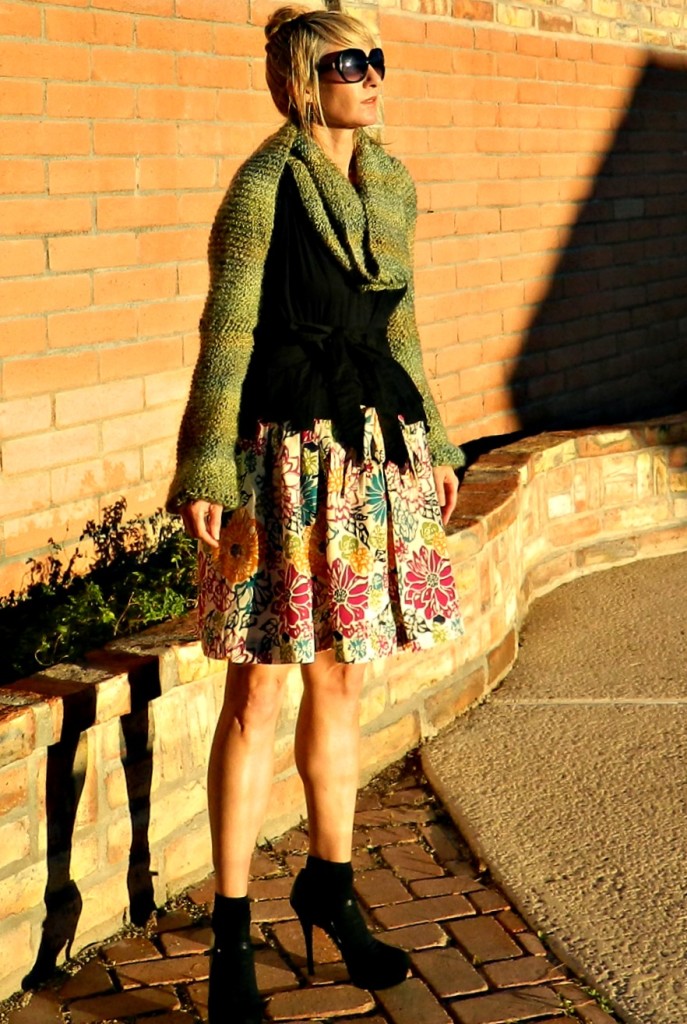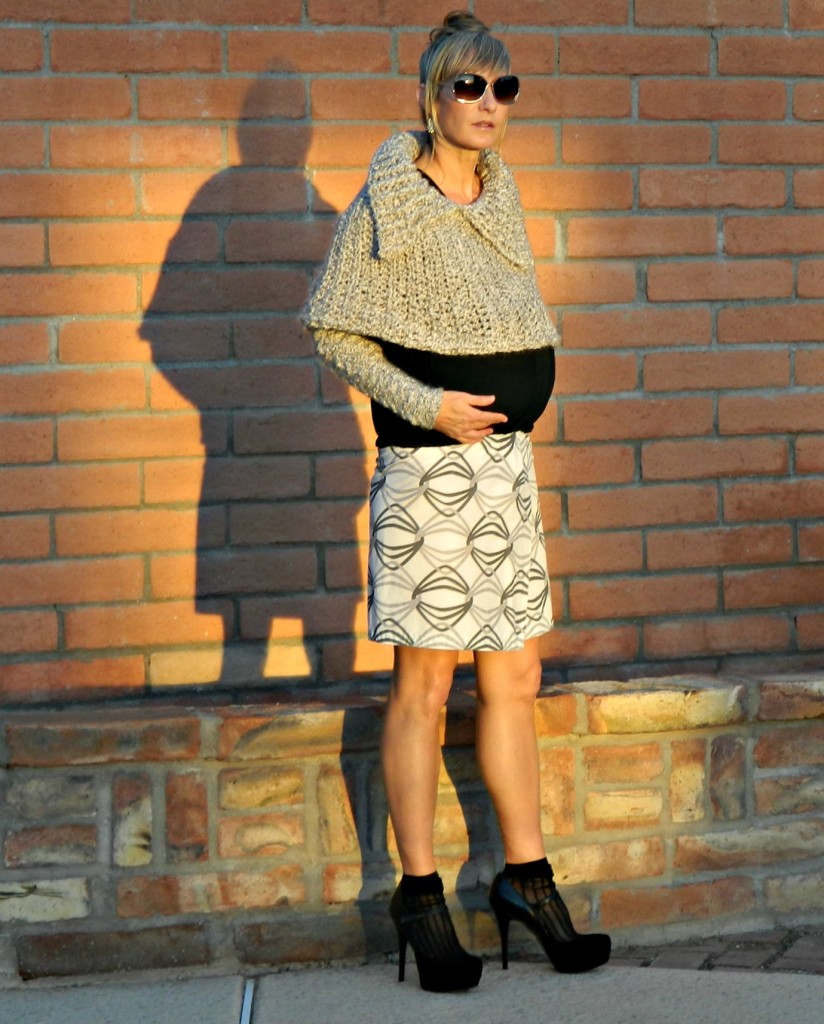 We Think Pregnant is Chic.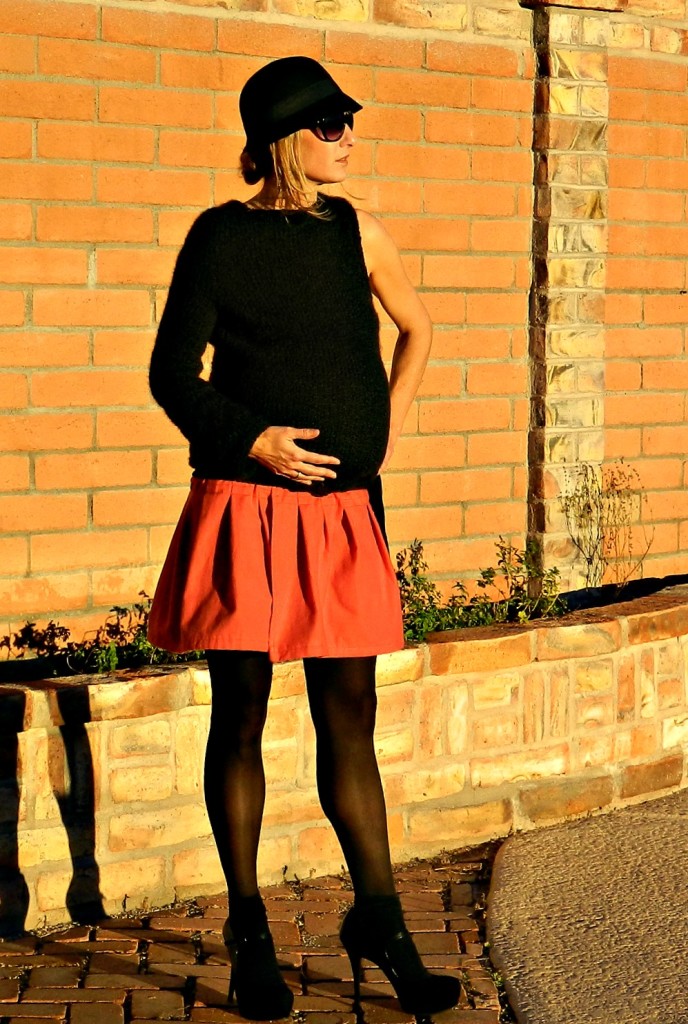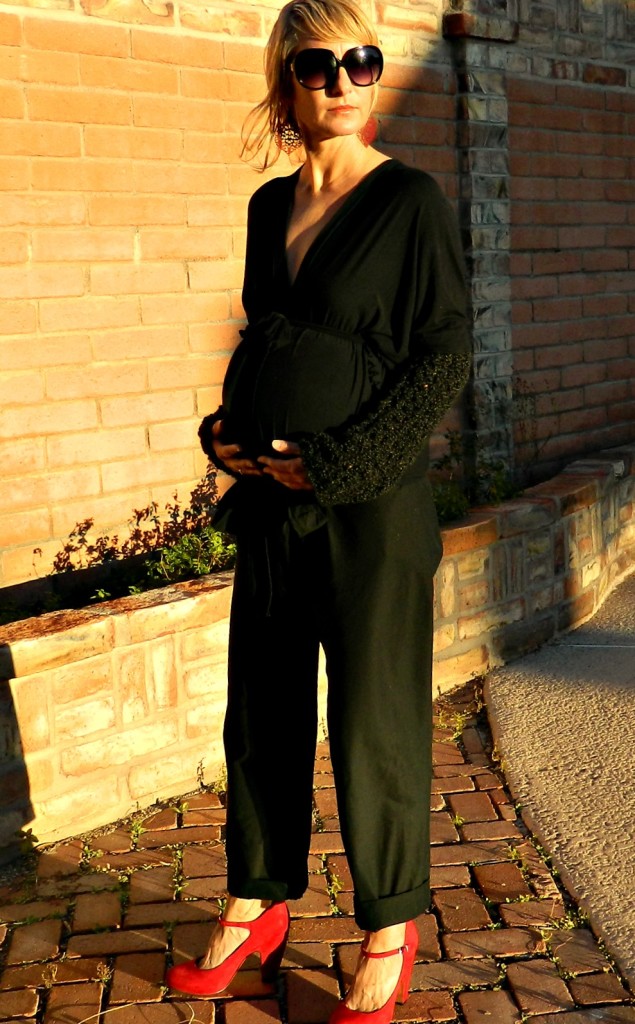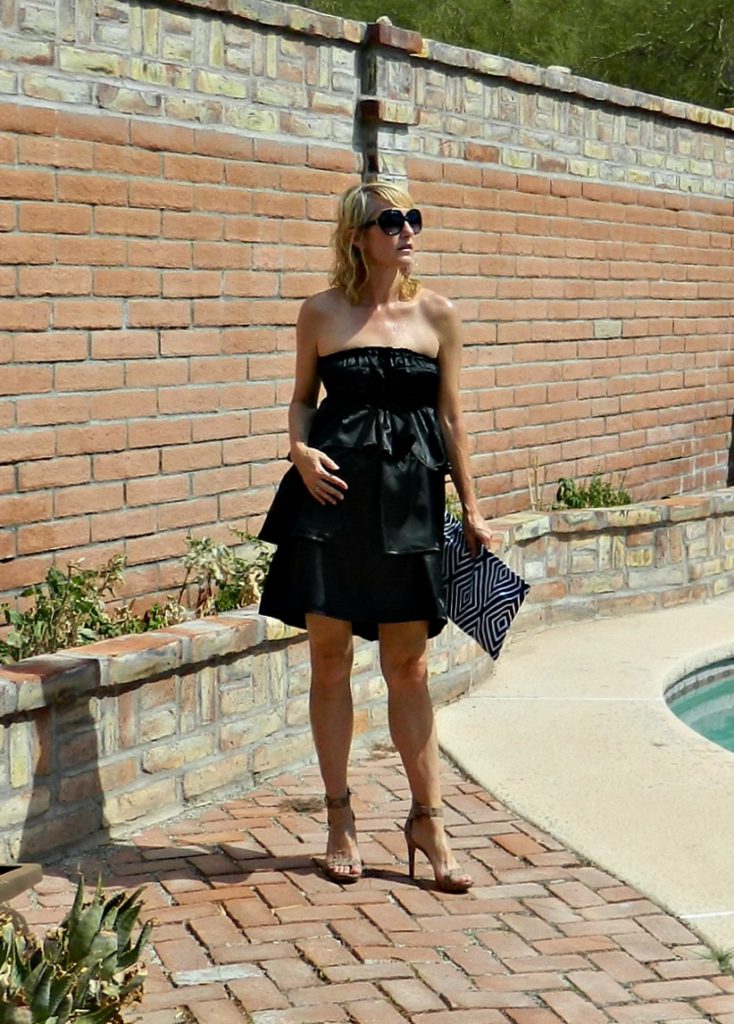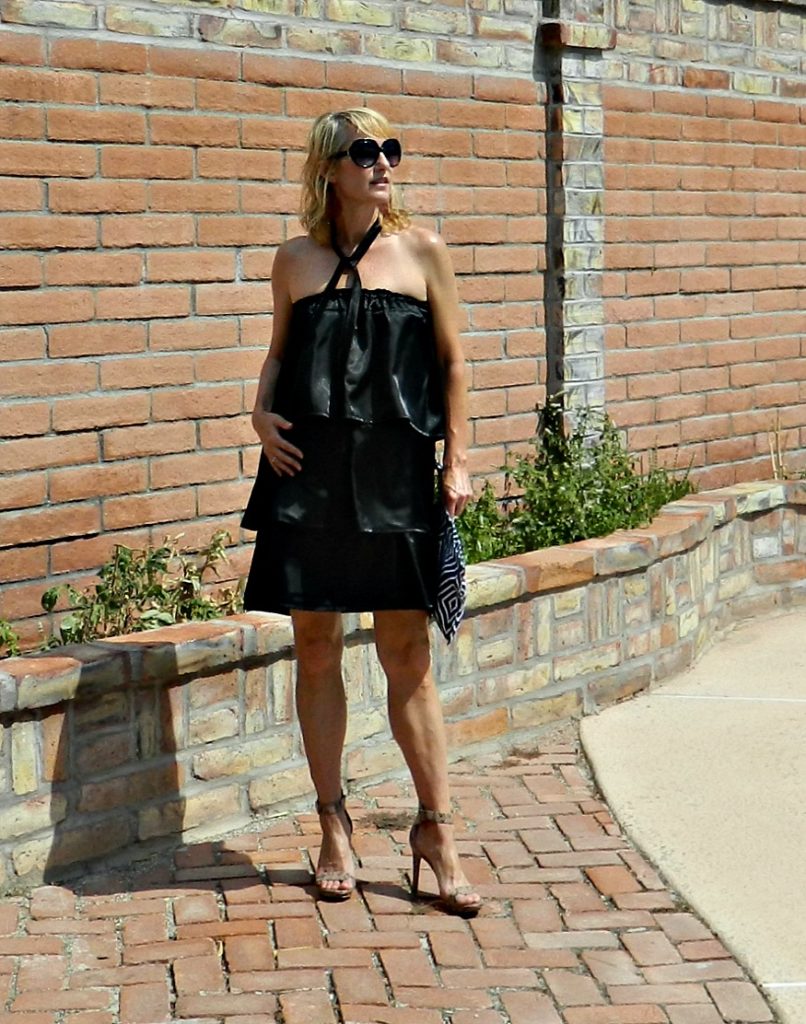 The Maternity Magic is in the Mix…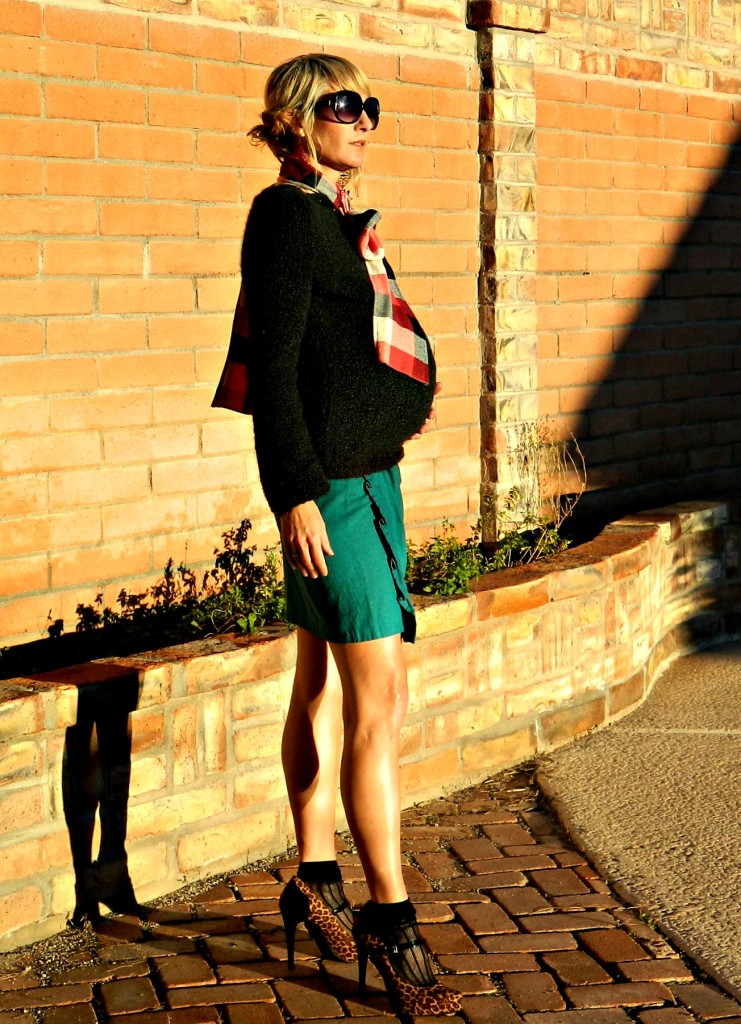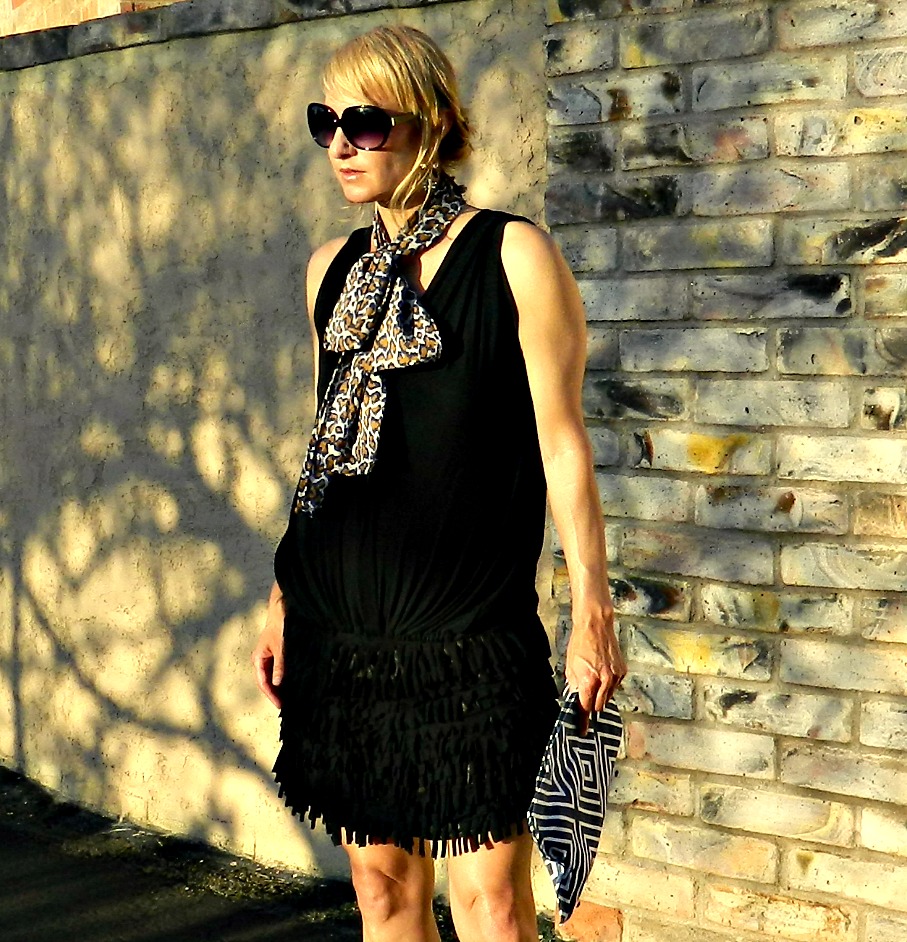 More Maternity Hand Knitwear to go with Women's Wear Maternity Clothing…
Hand Knits that fit above your pregnant belly cropped, will also look great without a pregnant belly. You can wear the Calais Cropped Sweater in many ways…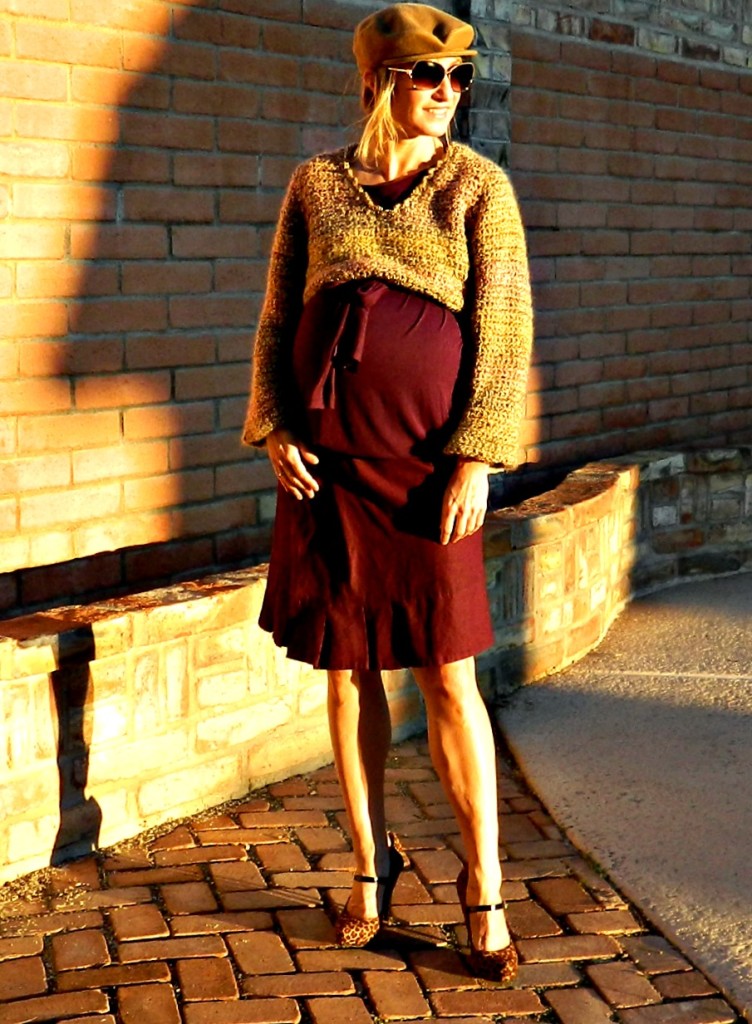 Our women's wear Tie Sash Harem Pants can be worn in many ways, like   low-waisted, rolled and cropped for your pregnant belly…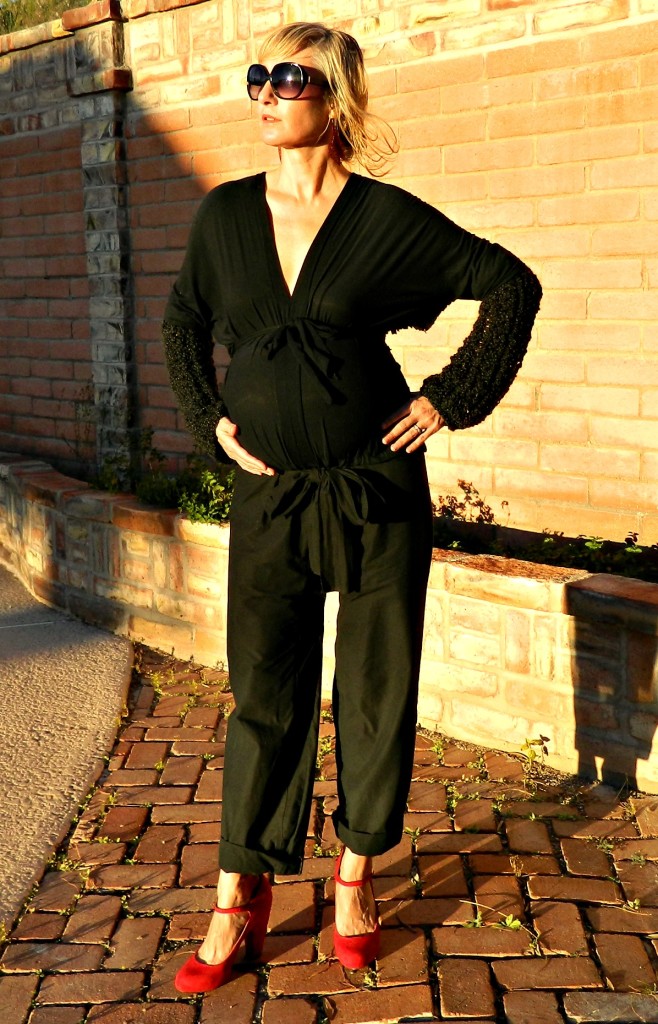 Below, The Tie Sash Asymmetrical Simone Blouse paired with the Bell Sleeve Women's Wear Arm Warmers are Chic & Sleek…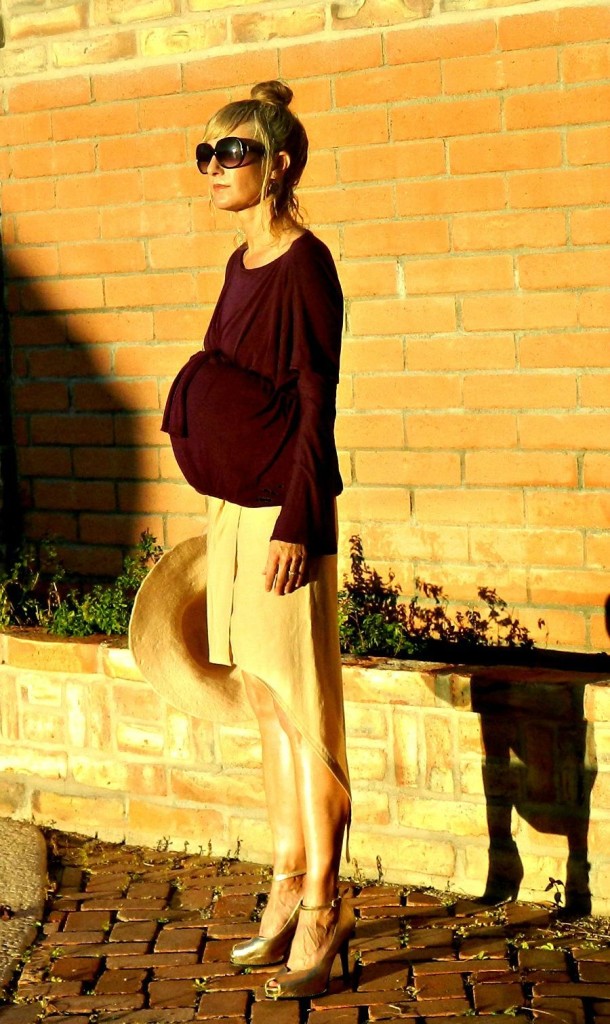 …Heidi Hi Low Wrap Maternity Clothing Women's Wear Skirt.
Back to featuring women's wear knitwear for fall/winter maternity, and this signature piece is one you'll wear forever. It will never go out of style, keep you really warm, and accent anything as your ultra fashion statement in Pink, Rust, Black, White, Teal, Grey or Gold…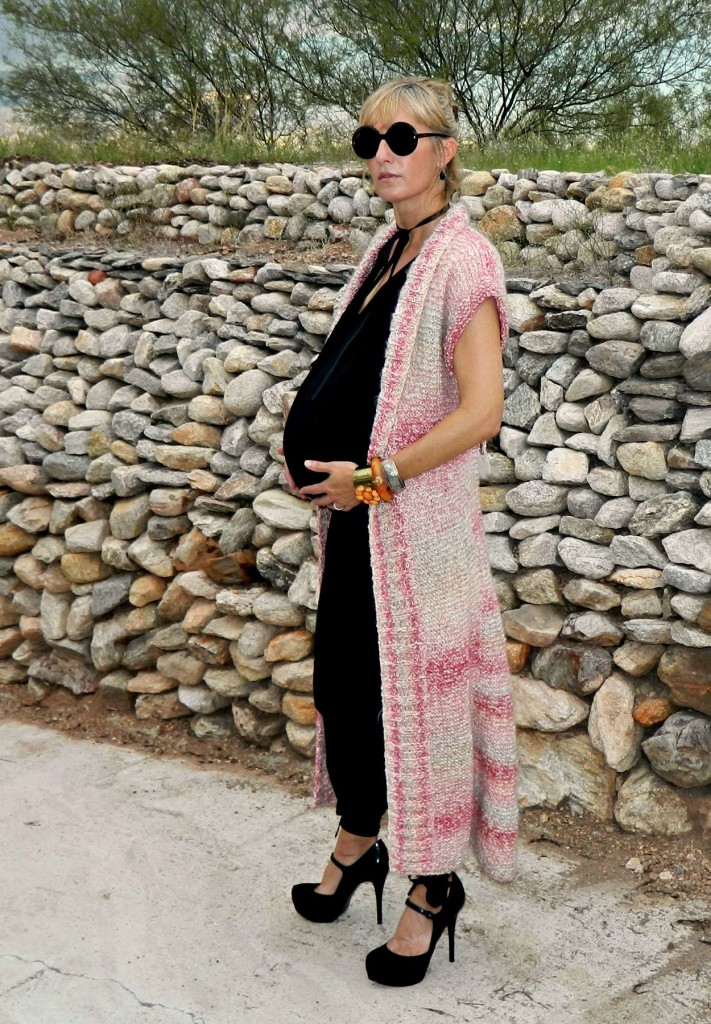 Our hand knitted Maternity Clothes Nouveau Nursing Shrugs-Scarves-Boleros & Vests will accent a pregnant belly or not, perfectly.
More Versatile Women's Wear Maternity Clothes for All Women.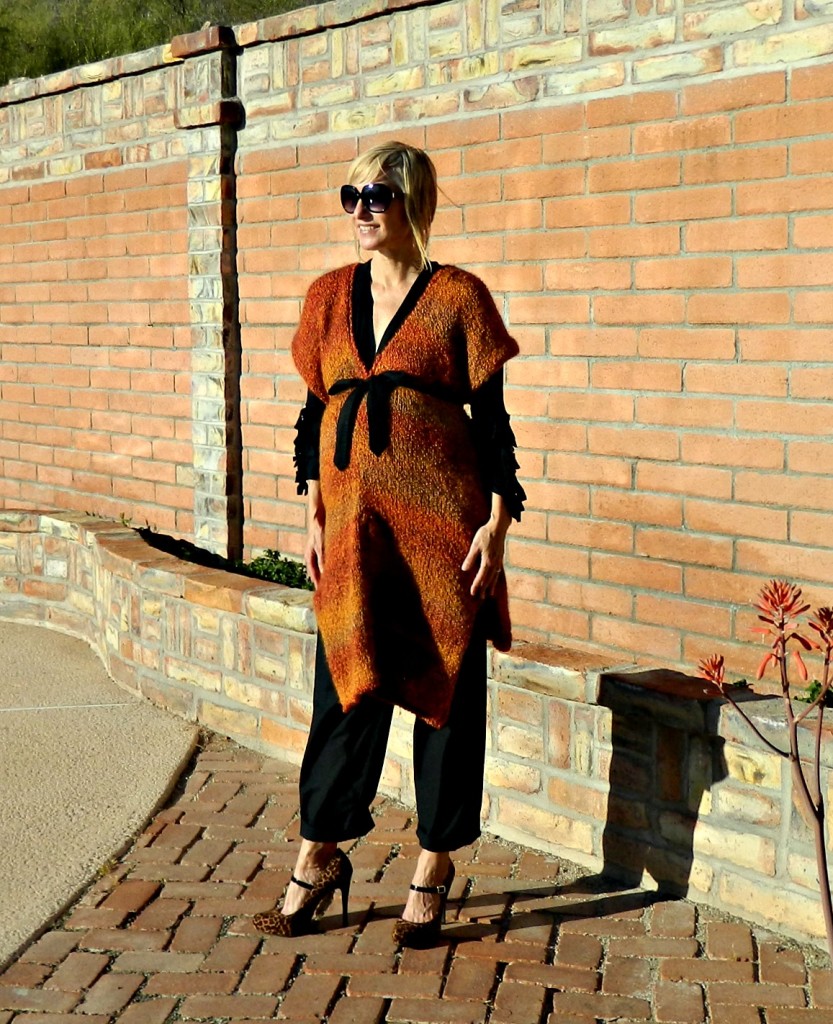 …The Maternity Paris Hand Knitted Made in USA Mod Chic Poncho.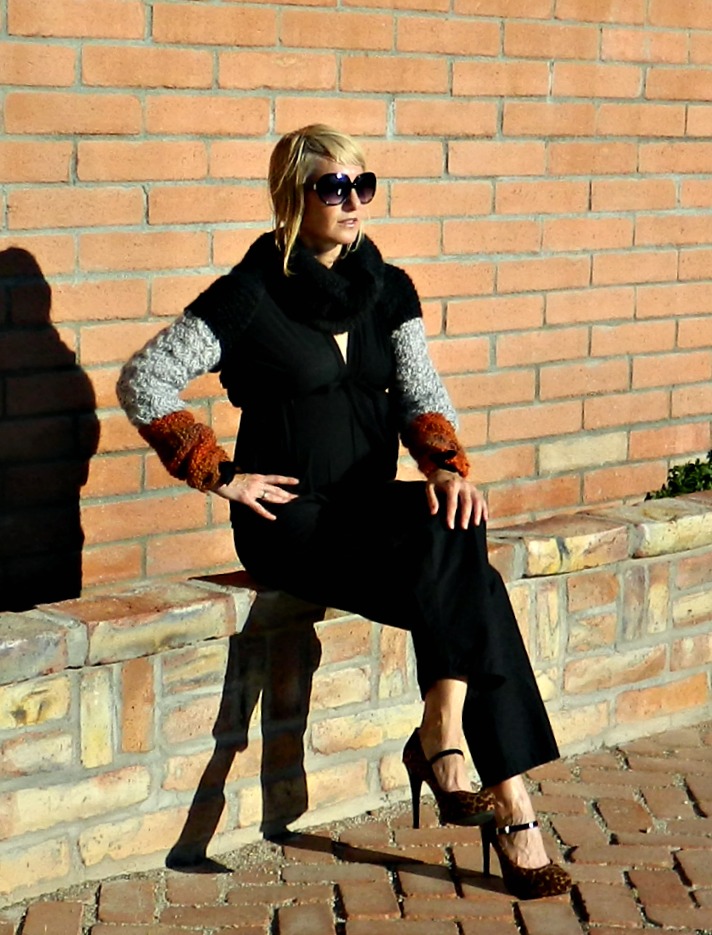 …The Maternity Pas D' Trois Hand Knitted Made in USA Tri Stitch & Color Black, Grey & Rust Shrug Infinity Wrap.
The Maternity Lindsey Hand Knitted Made in USA Black Bridal Shrug or Women's Wear Infinity Wrap…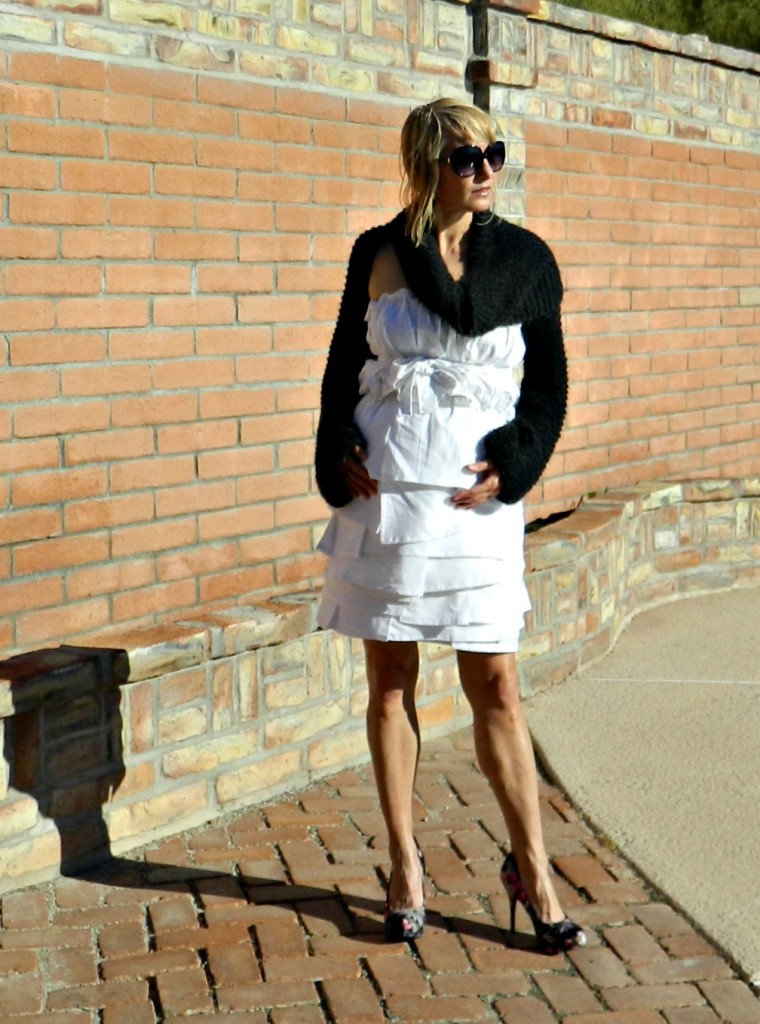 Aren't all of those belly bands for maternity clothes strange? How do you wear those again, and they are hardly comfortable!

Versatility in Women's Wear Maternity Design & Style, Always…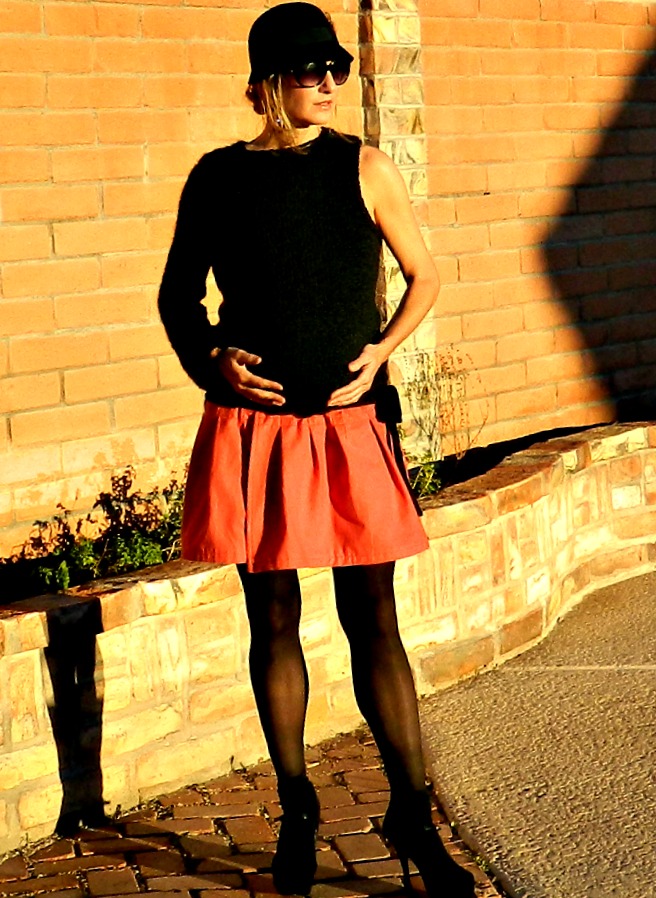 All every day women's wear maternity clothes styles can handle your changing body, changing size, changing season and changing belly too! Like the

Maya

 Wing V Top & Tie Sash paired here with the

Katrina

 Ruffle Mini Skirt…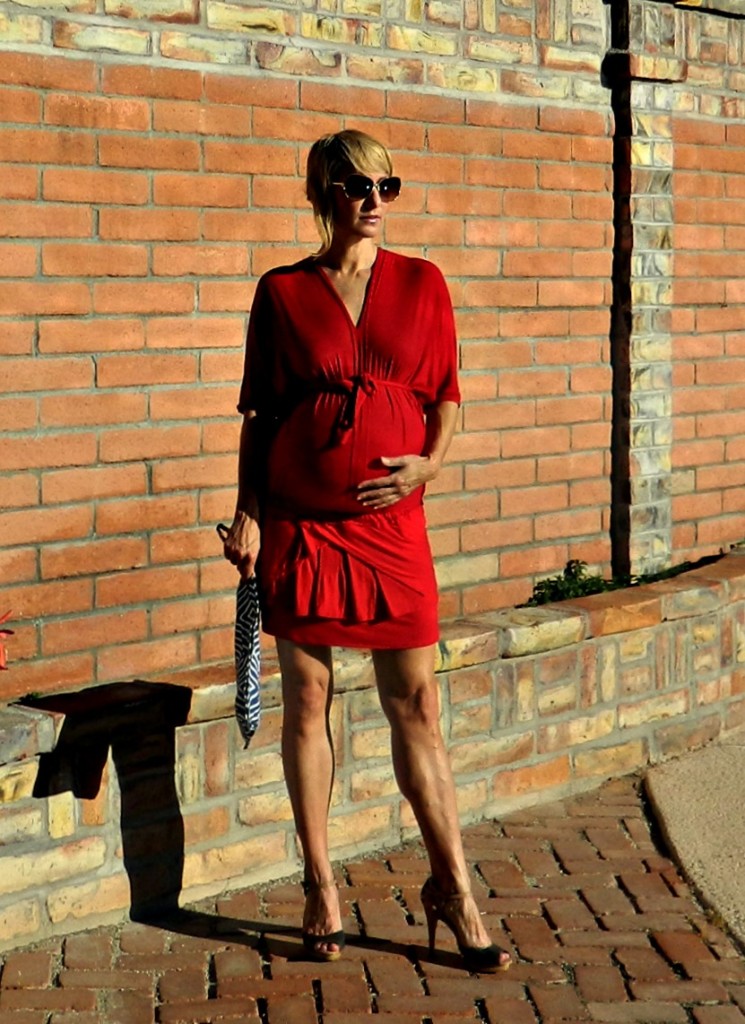 The elastic sewn bottoms on each of these maternity clothes tops are flattering and hold in place over your belly at your hips. *All that fabric that can stretch out over your belly can recover and drape, if you don't have a belly. You can also pull it higher above belly for a cropped style like below with the Peyton Maternity Ruffle Pencil Skirt…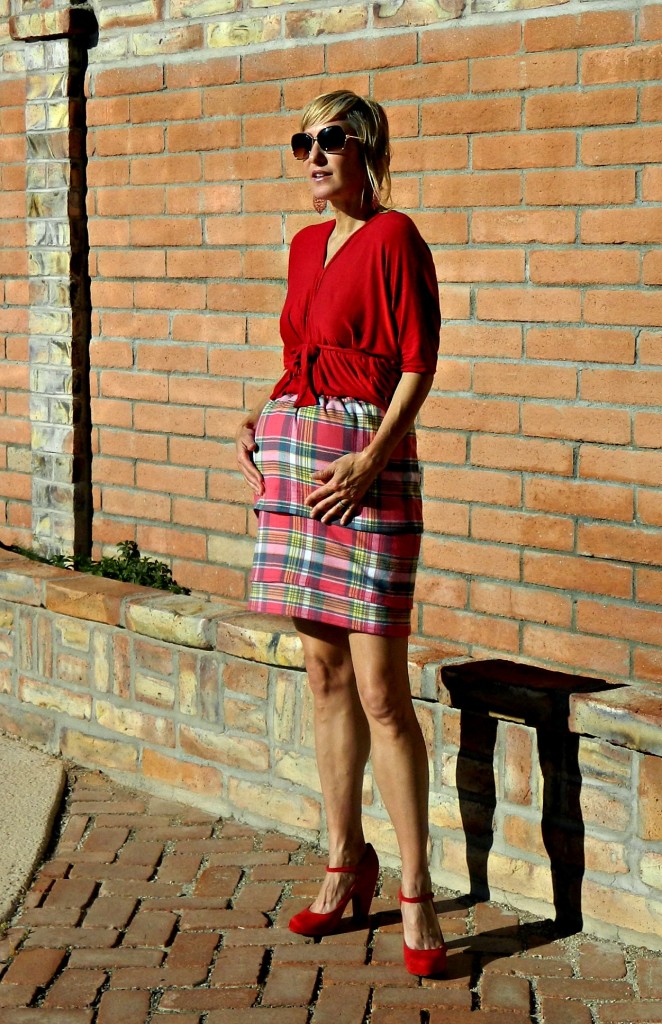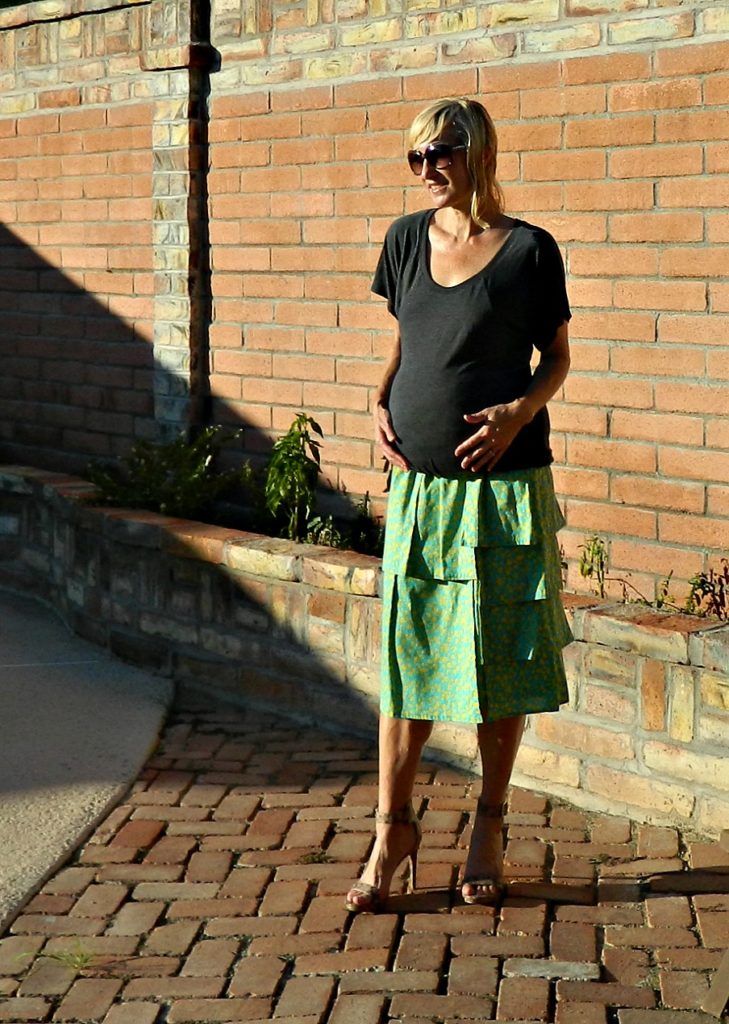 There is Never Just One Way to Wear A Maternity Outfit…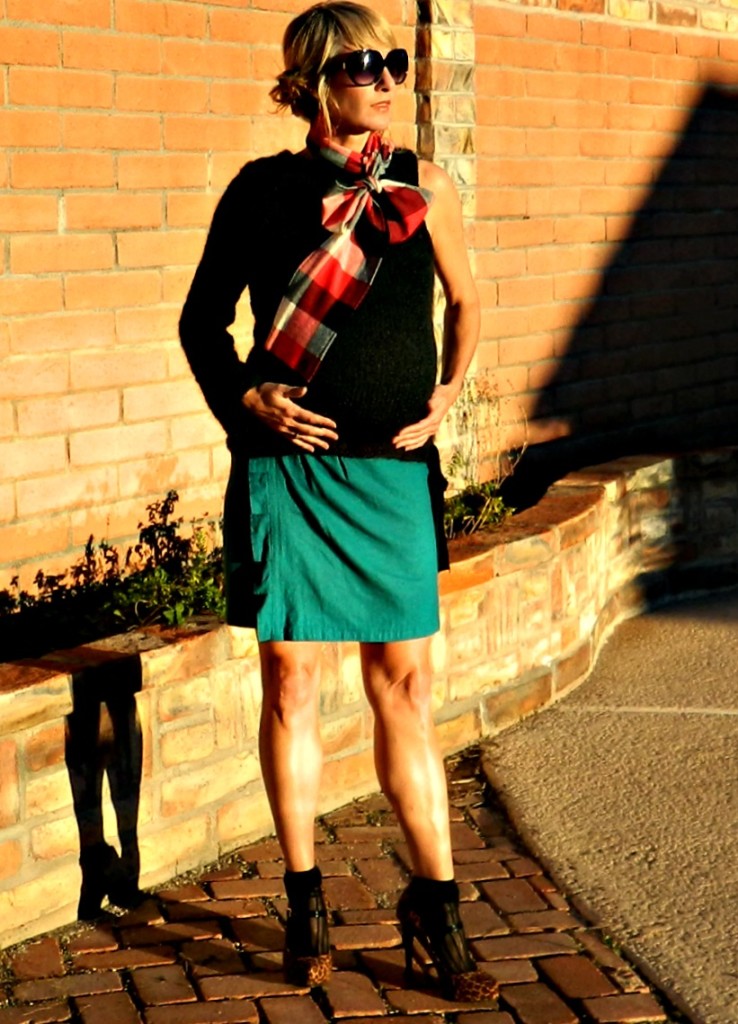 Not only can you combine these timeless clothes colors together, yet choose from many Skirt Styles that will always fit you, and always look great. Plus they are so comfortable.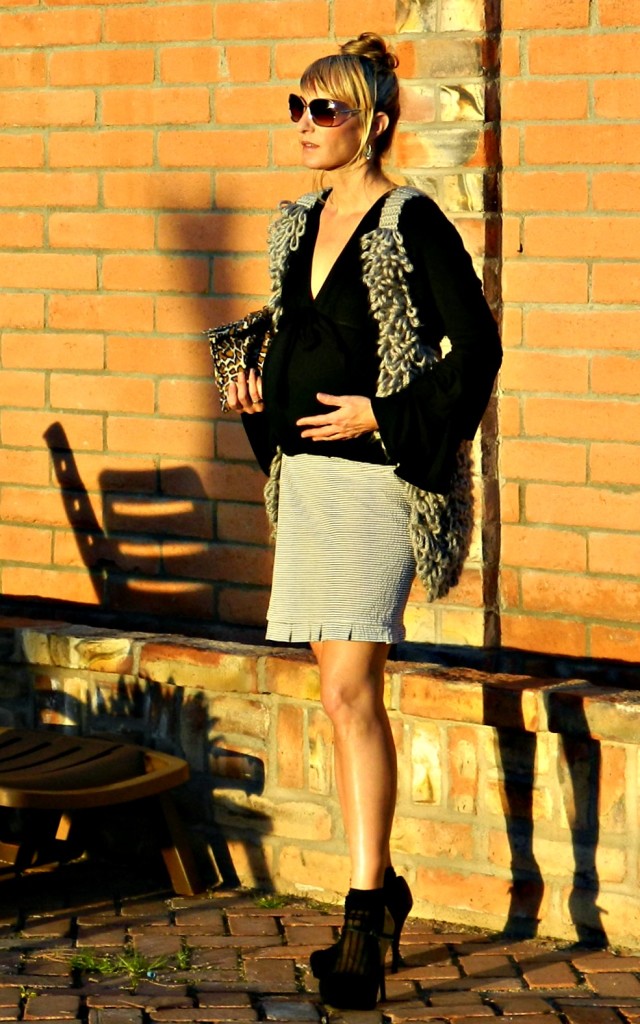 We Side with All Season Maternity…
Take Our Maternity Clothes Into Spring Summer…
Above is the
Bella

 Side Ruffle Wrap Skirt in Teal Linen Styled for All Season and Below is the

Jackie

 Wrap Skirt in Premium Cotton with the Classic Grey Capelet

…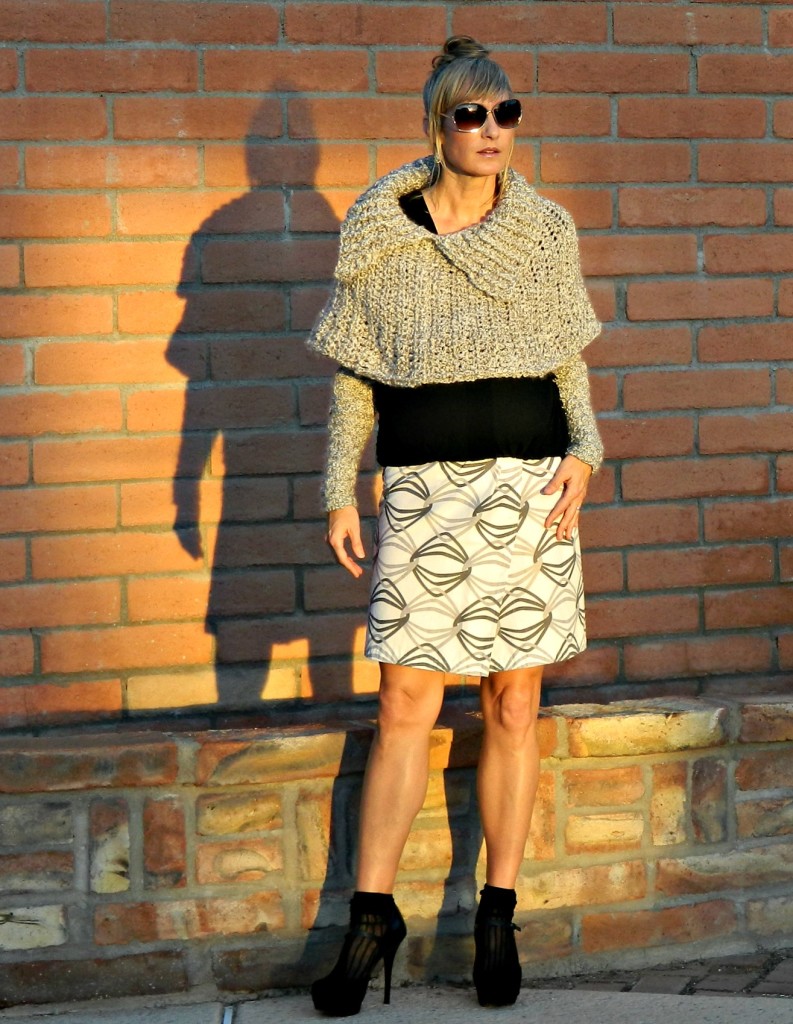 Tie Sleeve Top 
Kennan

style in Black all season. You can outfit tops, skirts and pants easily…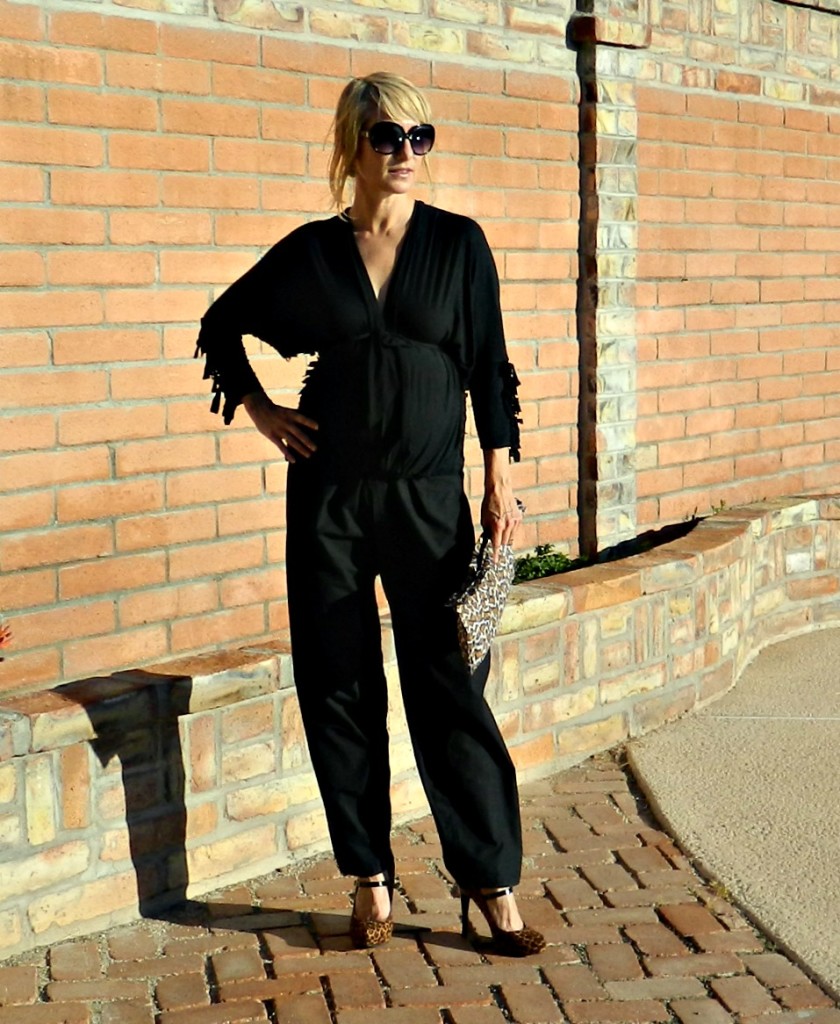 Take Our Maternity Clothes Into Fall/Winter.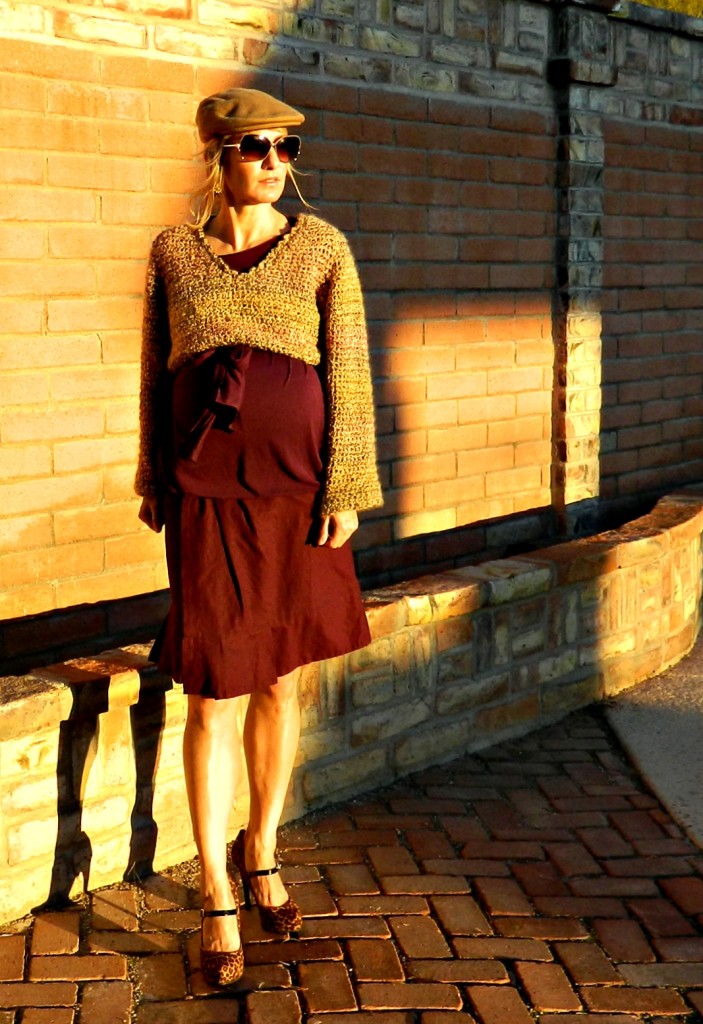 Timelessness Is Underrated…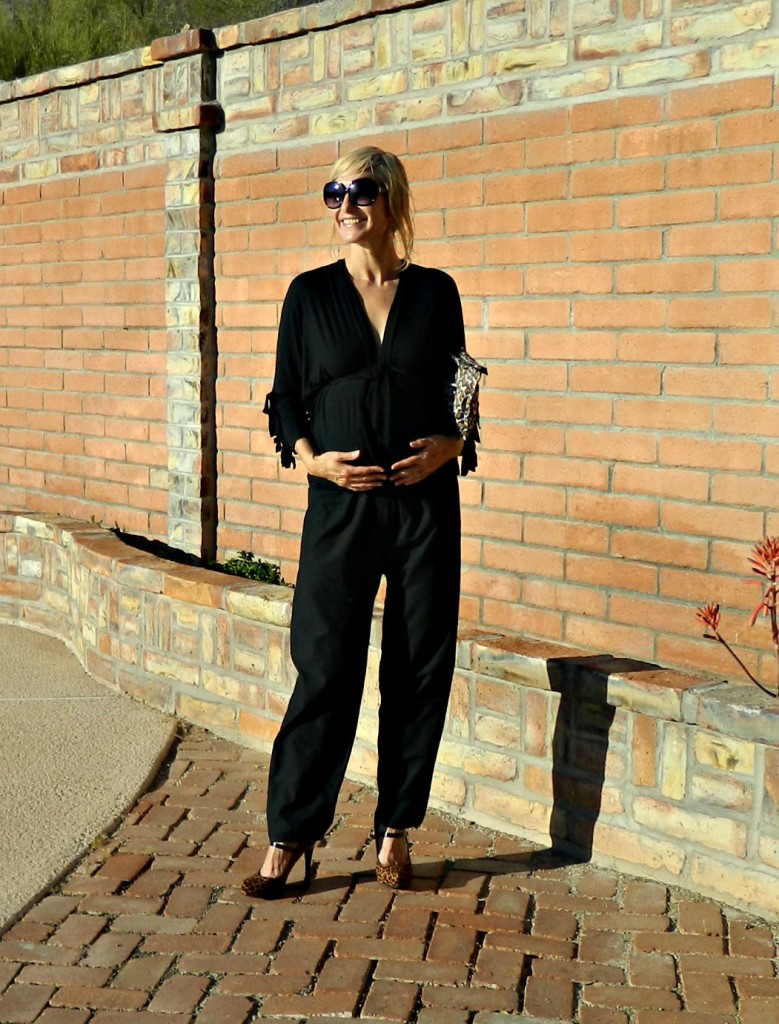 Shopping for women's wear pants can be tricky online, yet there are certain cuts on pants that are more forgiving, and will fit more body types, like a harem drop cut pant.
Timeless, Yet Styled to the Trend…
La Crema Boho Pants Maternity-Women's Wear have you covered for that bohemian chic look.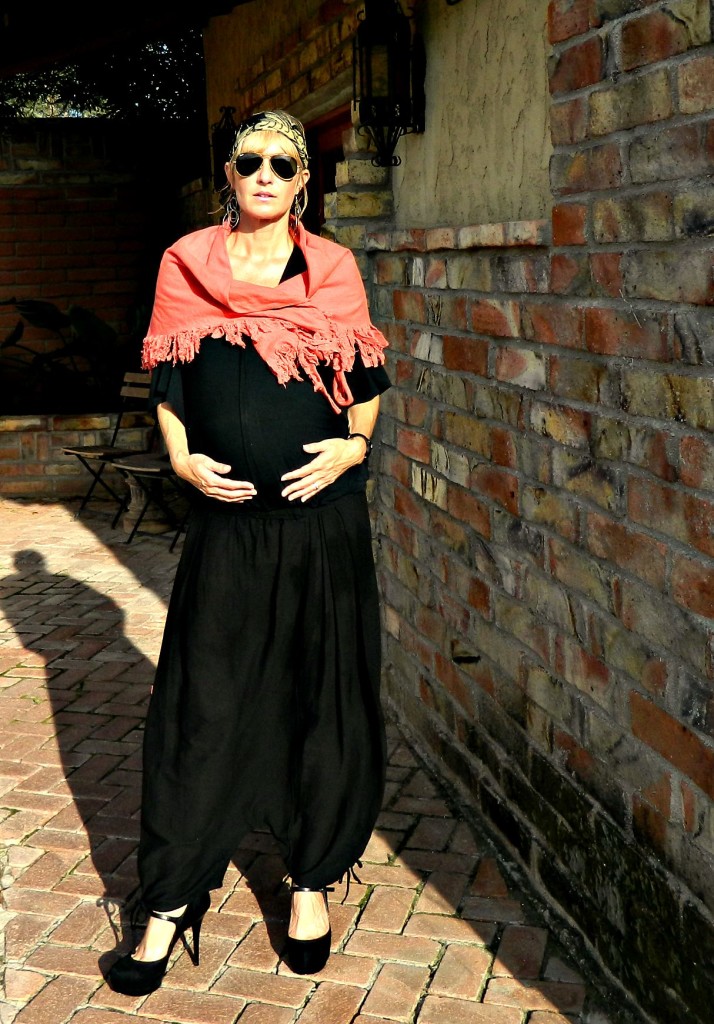 Get a pair in Black Gauze for your resort-spring-summer to fall boho look, and just cinch in the ankle ties with a heel or sandal flat for your designer, custom look. Paired with the Sasha Nursing Poncho, and black 
Maya V Womens Wear Top

. This harem cut is full to the floor.
And there are more Maternity Clothes Womens Wear Fashion coming!

 Courtney & Betina~LaDy LaDuke
Get inspired with more Women's Clothes Fashion by Giambattista Valli…