If You Like to Wear Clothes You Would Wear Not Pregnant, You'll Like to Wear Our Maternity Clothes.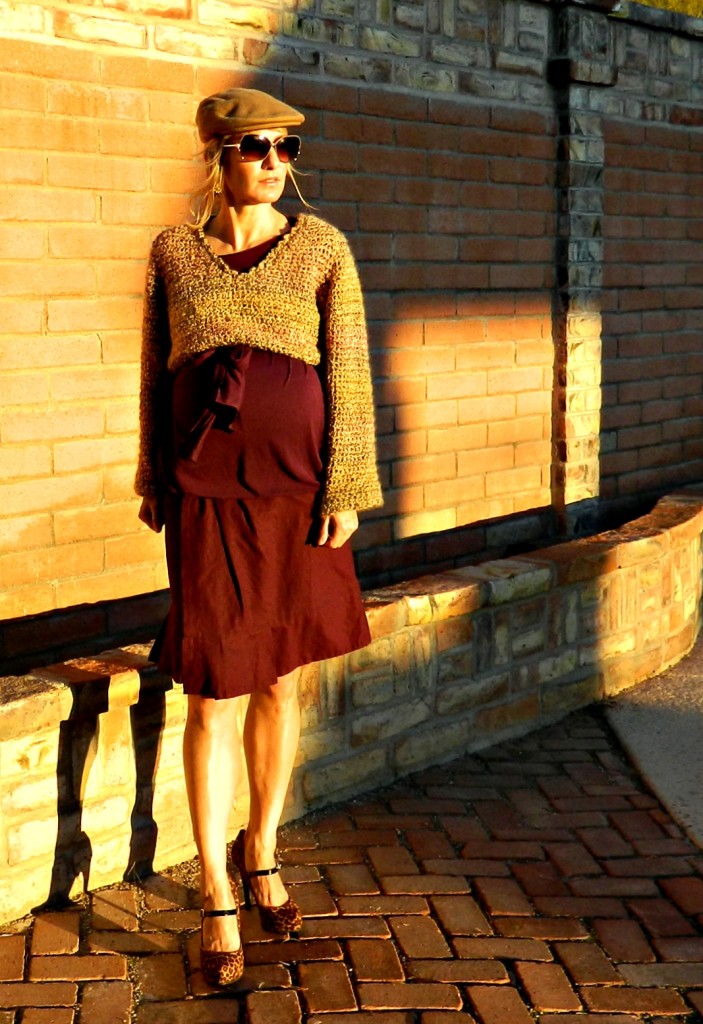 Maternity Clothes That Aren't Maternity Clothes…Yes Please!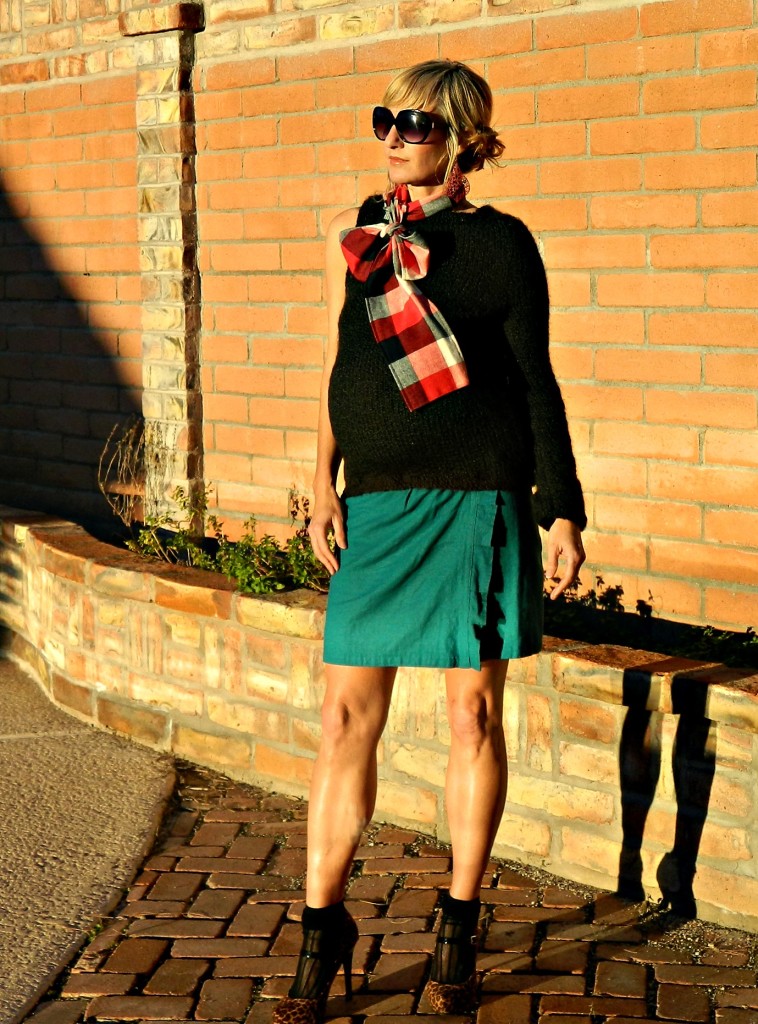 We Believe in Long-Lived Maternity.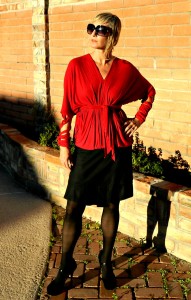 You Can Shop Our Fall/Winter Women's Wear Line for Clothes You Can Wear Still Pregnant or Not.
Our Clothing Will Carry You Through Maternity & Beyond.
We Side With Maternity Style…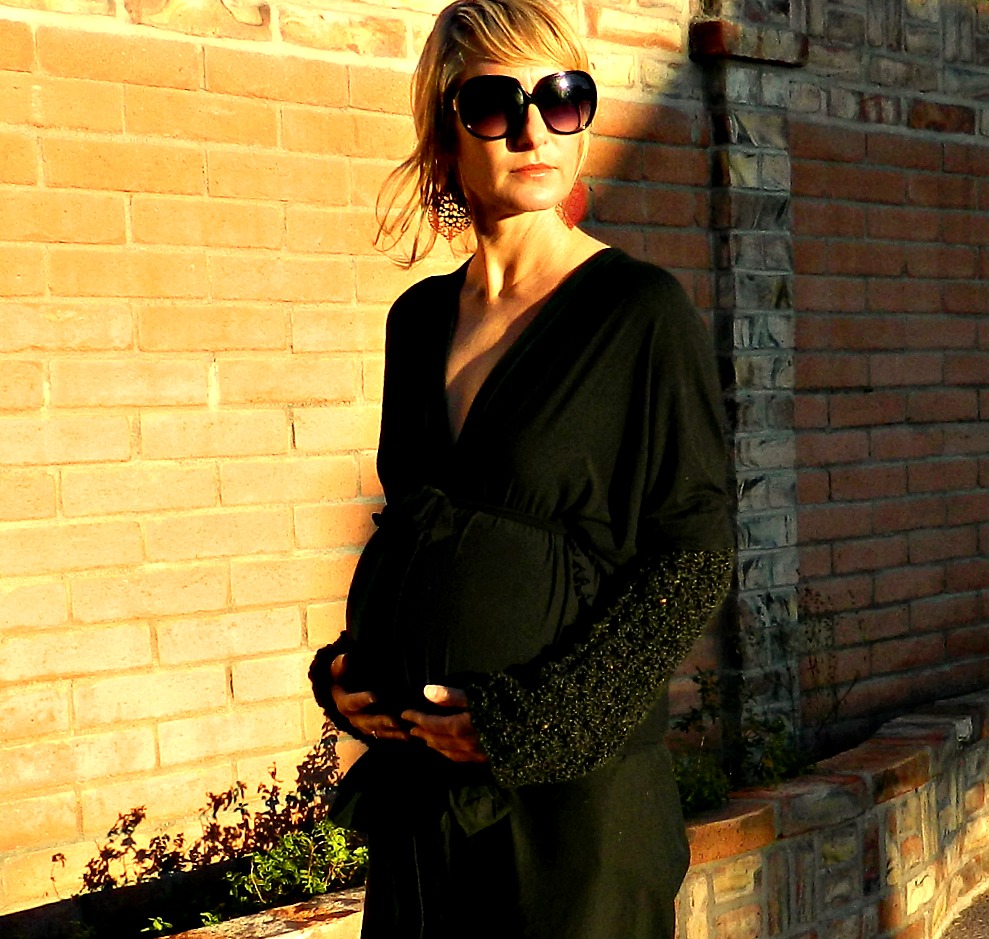 This is the Same "LaDy in Red" Women's Wear Blouse in Black shown above in Red for your pregnant belly with Hand Knit Arm Warmers.
Shop The Looks:
We Don't Believe There is Such a Thing as Overdressed Maternity…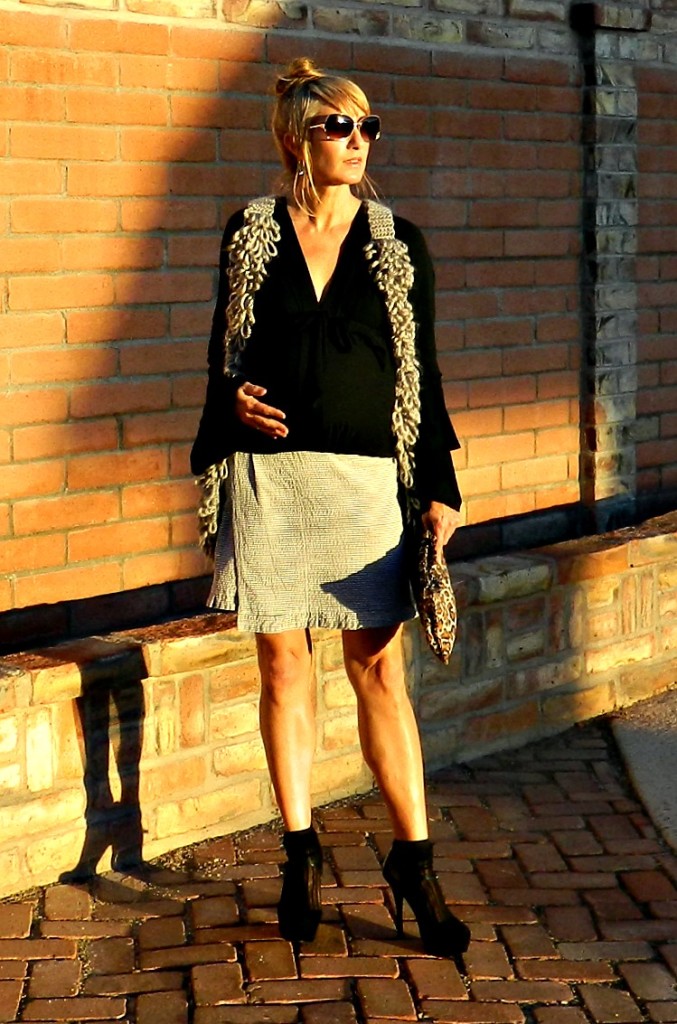 We Believe in Color.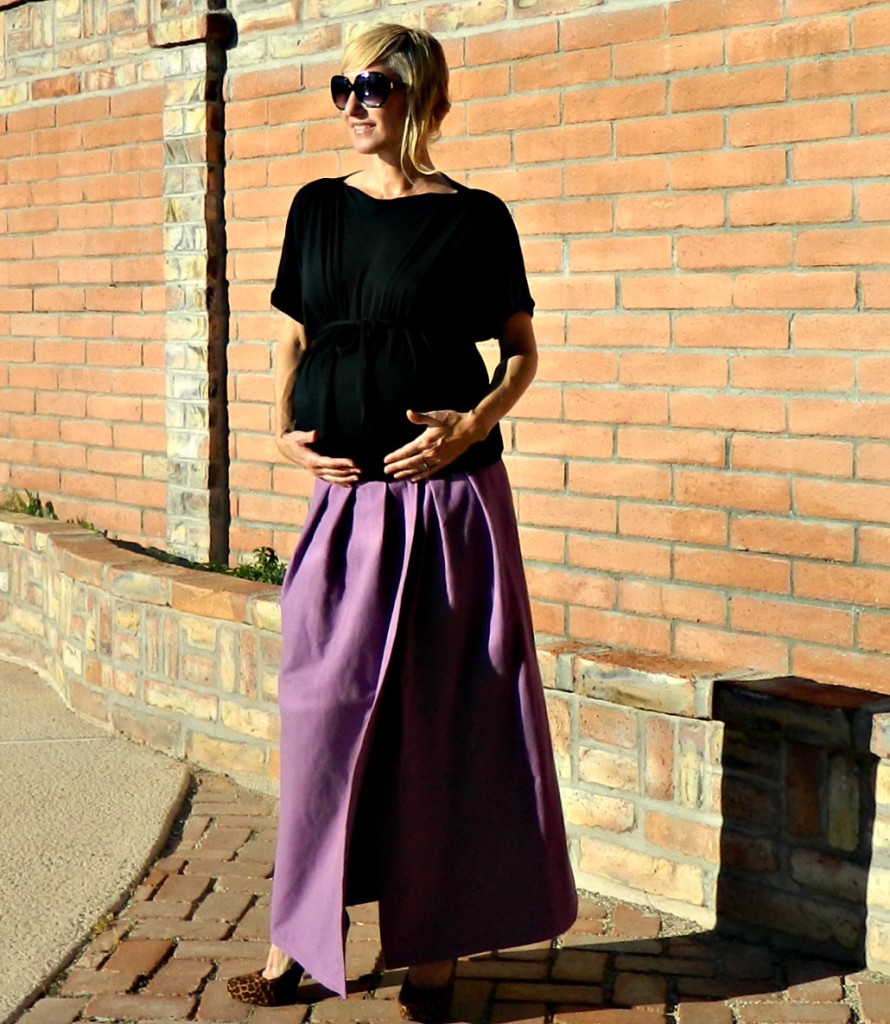 We Pay Attention to Detail.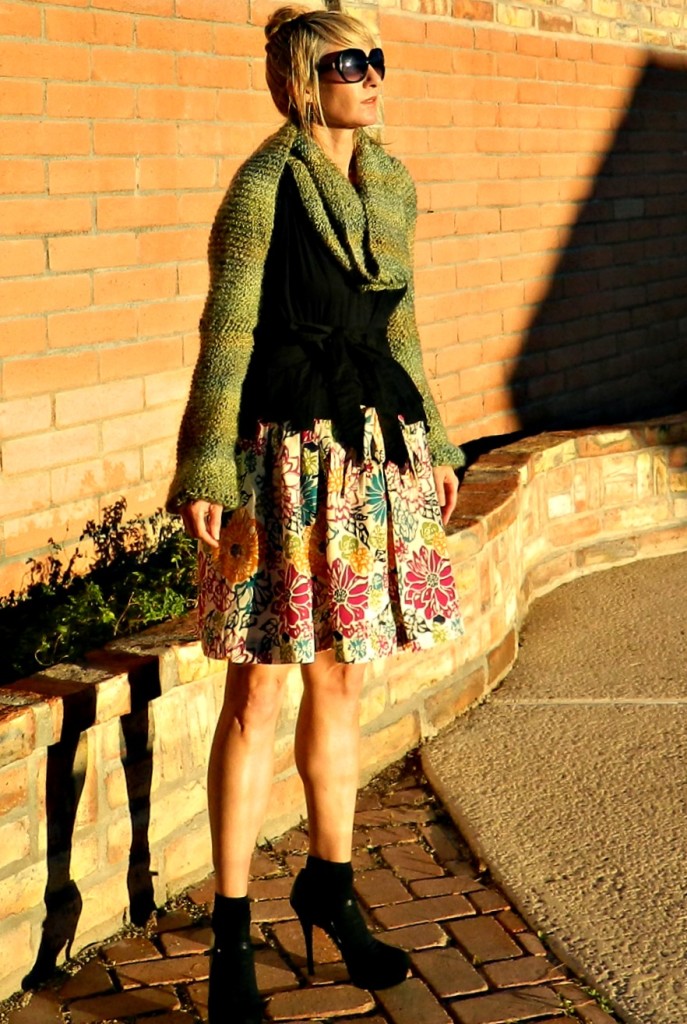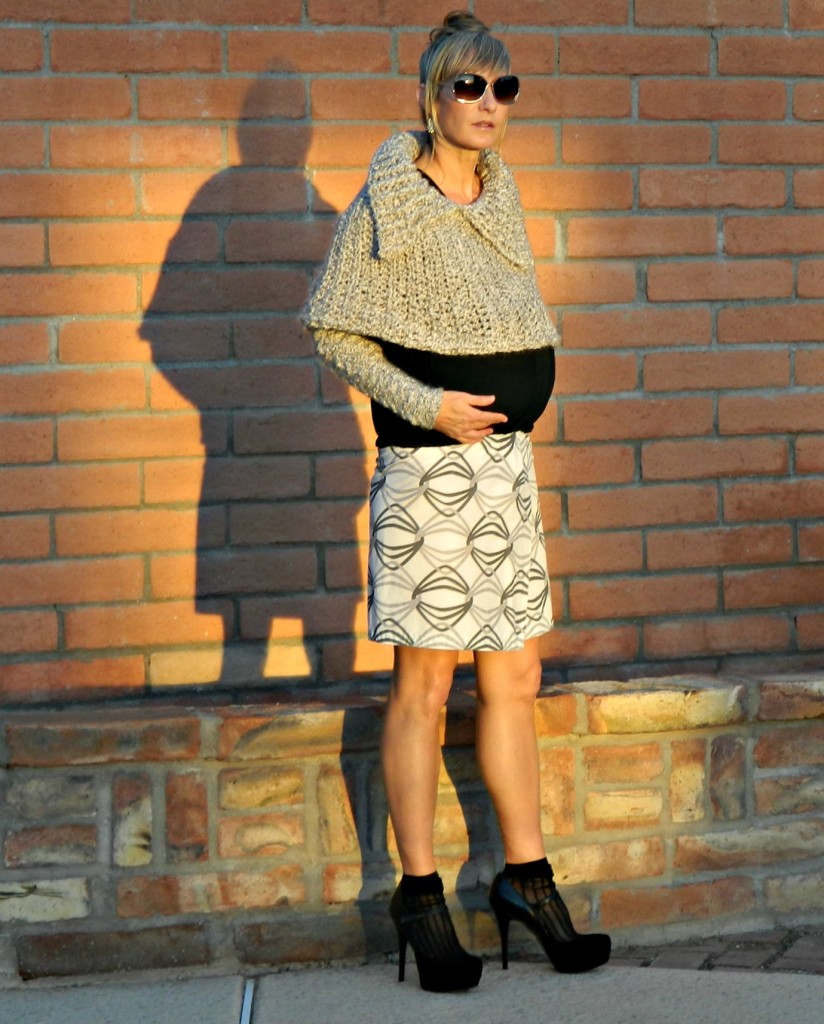 We Think Pregnant is Chic.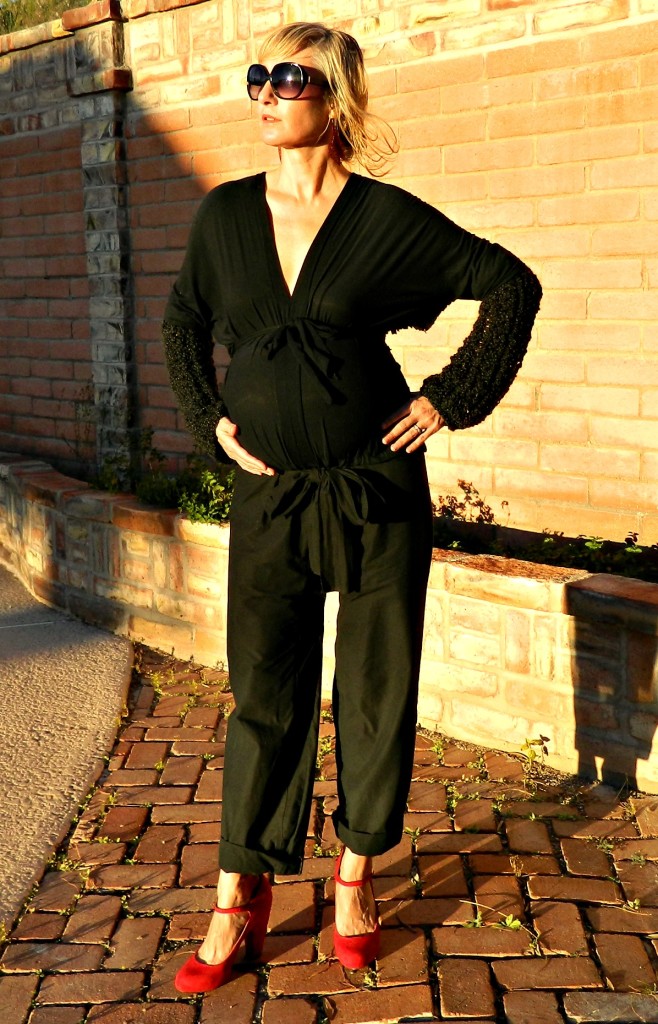 …LaDy in Black Top, Knit Arm Warmers, Tie Sash Harem Pants. Our Harem Pants can be worn in many ways, like low-waisted, rolled and cropped for your pregnant belly.
The Maternity Magic is in the Mix…
Hand Knits that fit above your pregnant belly cropped, will also look great without a pregnant belly. You can wear the Calais Cropped Sweater in many ways…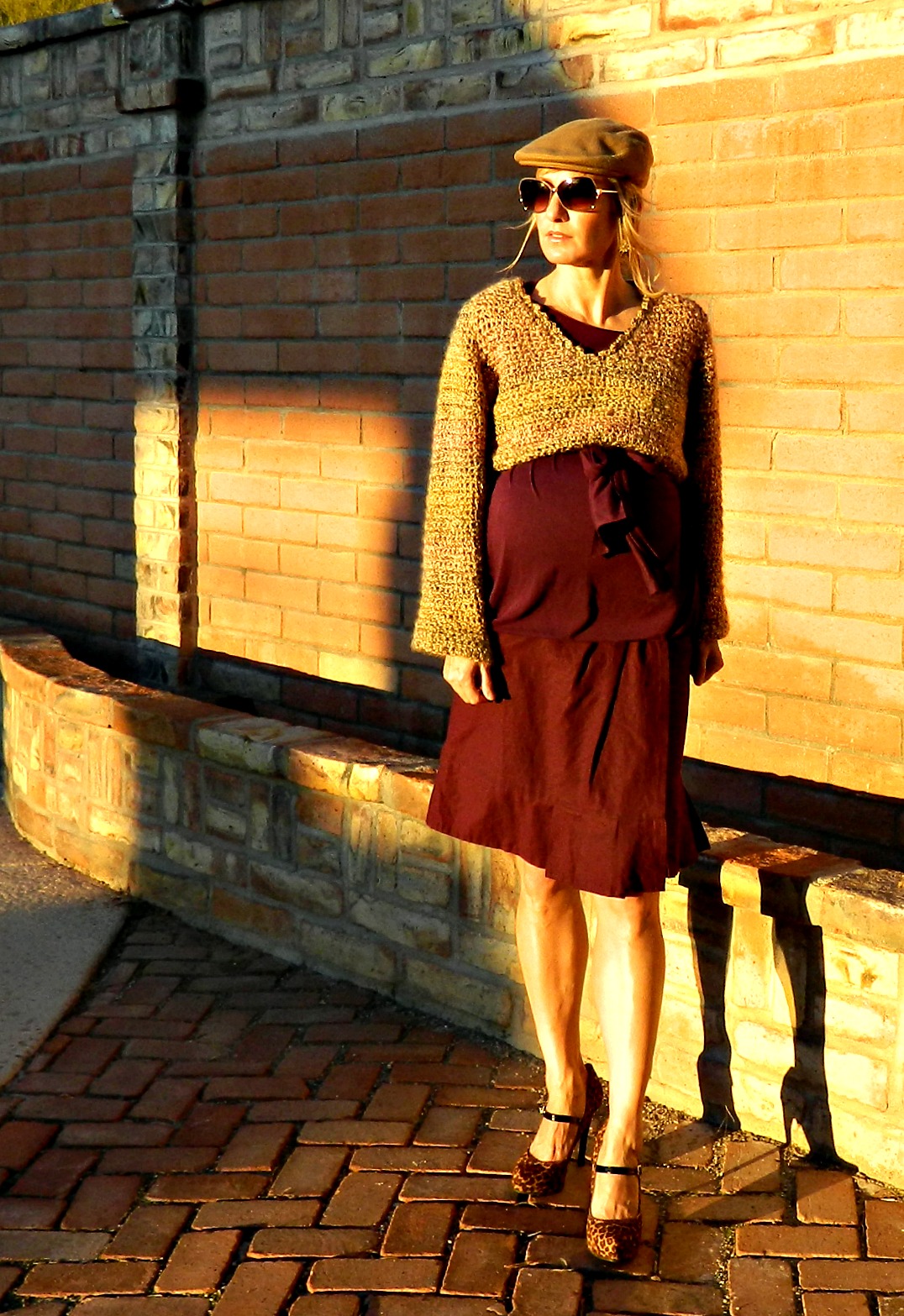 Back to featuring women's wear knitwear for fall/winter maternity, and this signature piece is one you'll wear forever. It will never go out of style, keep you really warm, and accent anything as your ultra fashion statement in Pink, Grey or Black…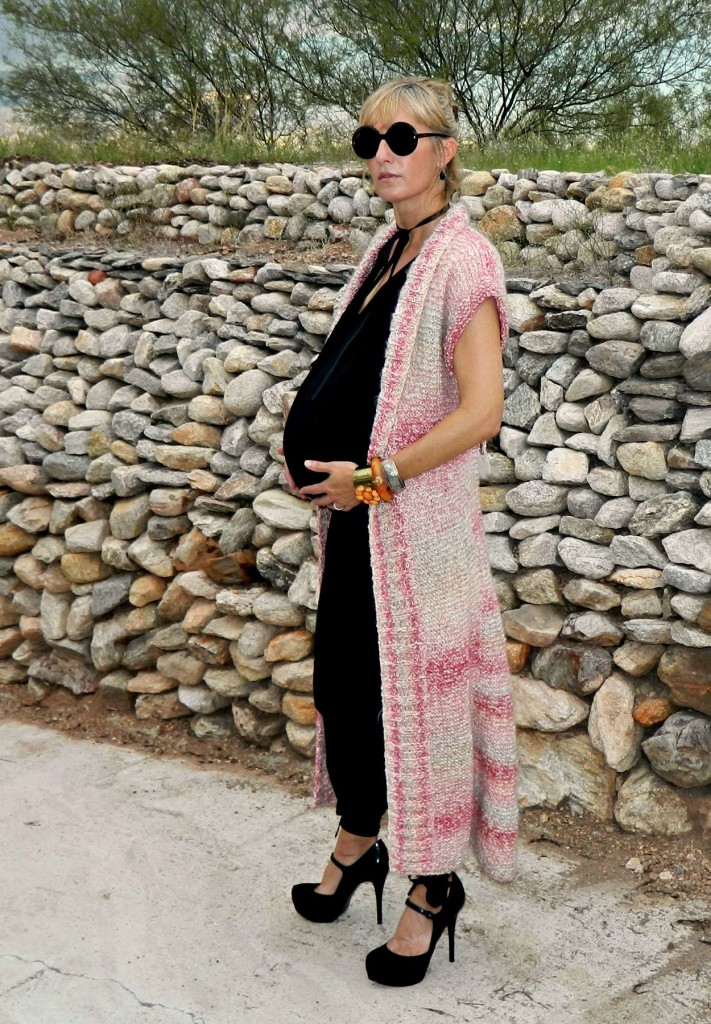 Our hand knitted Maternity Clothes Nouveau Nursing Shrugs-Scarves-Boleros & Vests will accent a pregnant belly or not, perfectly.
More Versatile Women's Wear Fall/Winter Maternity Clothes for All Women.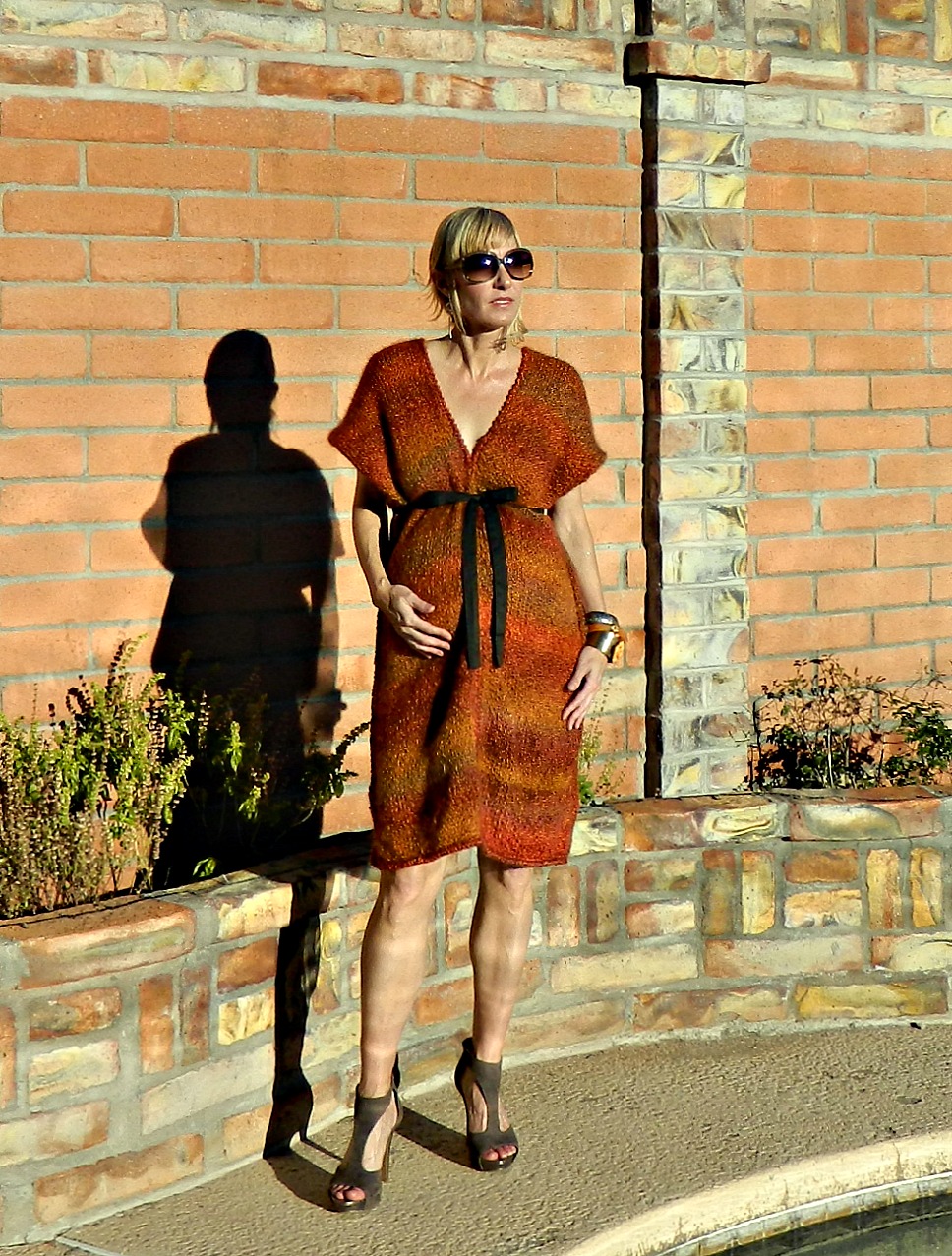 …The Maternity Paris Hand Knitted Made in USA

Mod Chic Sweater Dress

.
The Maternity Lindsey Hand Knitted Made in USA Black Bridal Shrug or Women's Wear Infinity Wrap. Find the Skirt & Top in our Bridal Maternity…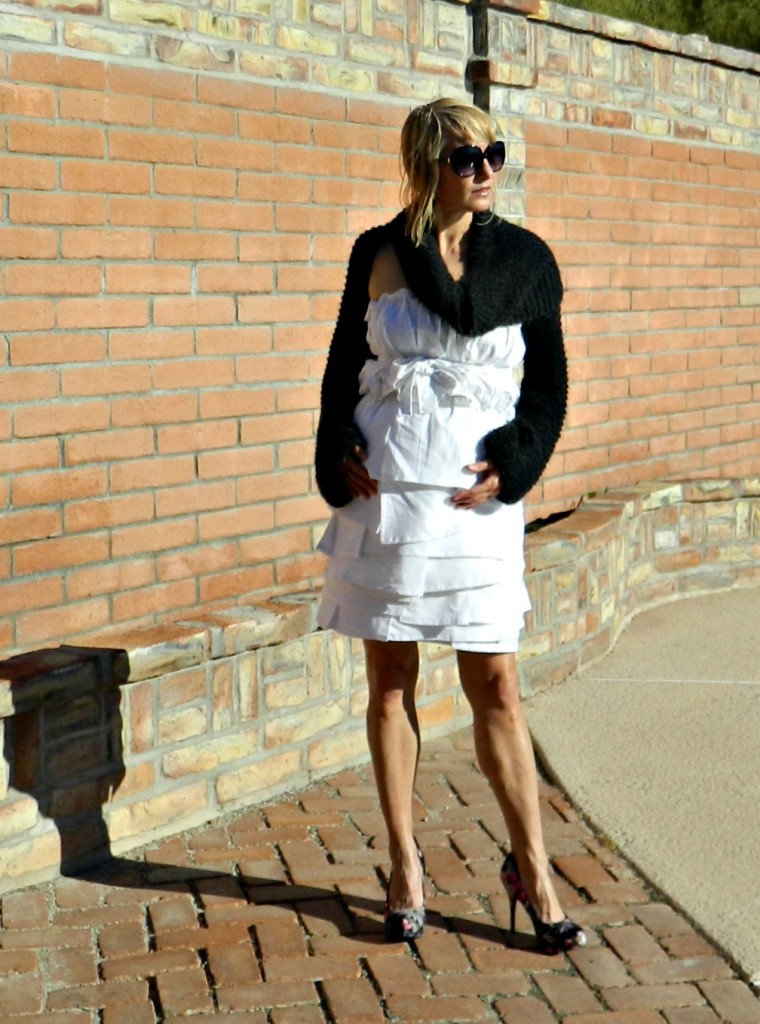 There is Never Just One Way to Wear A Maternity Outfit…
Shopping for maternity women's wear pants can be tricky online, yet there are certain cuts on pants that are more forgiving, and will fit more body types, like a harem drop cut pant…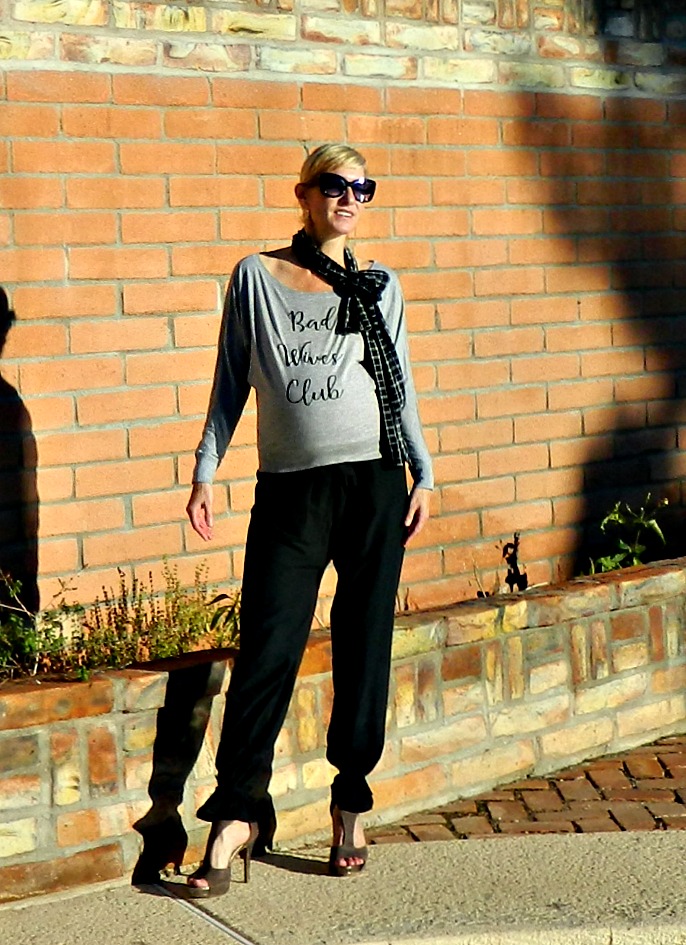 …Our Signature

"Bad Wives Club"

Tee above,

  Tie Sleeve Top Kennan style below in Black. You can outfit tops, skirts and Pants easily…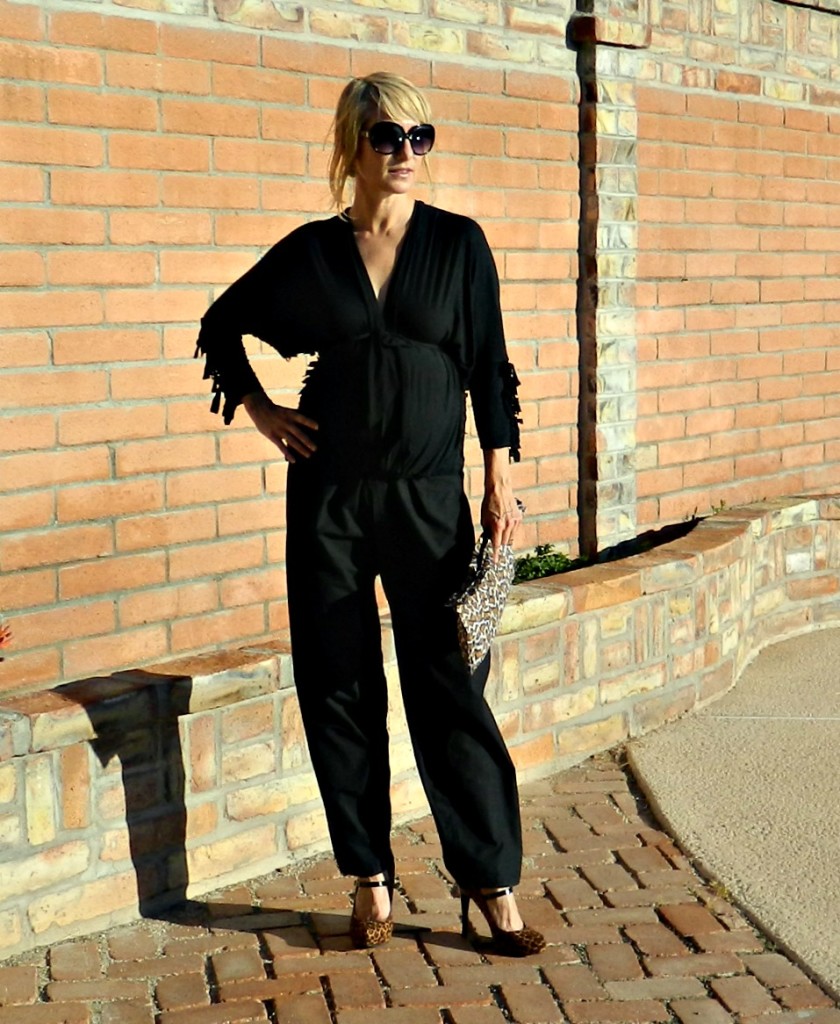 Timelessness Is Underrated.

 Courtney & Betina~LaDy LaDuke
Get inspired with more Women's Clothes Fashion by Giambattista Valli…