Description
Get a Little Spanish Influence in Dress Bridal…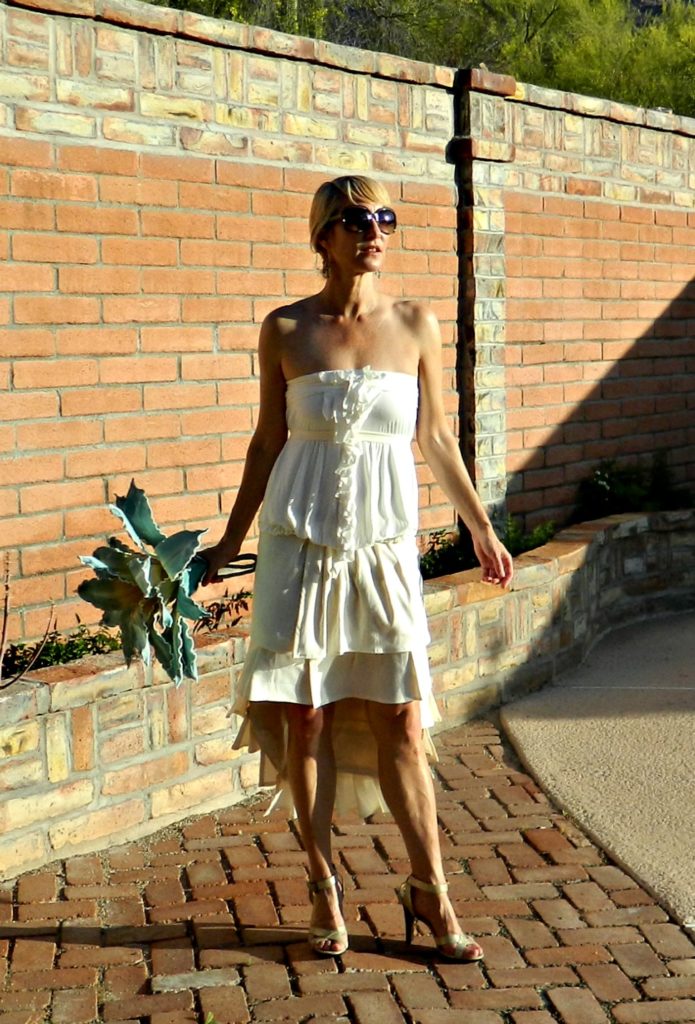 Dress Bridal…Sophie Romantic Ruffled Tie Sash Top in Luxurious & Comfy Rayon Spandex Knit. Bride Clothing & Top Separates in Modern, Chic Style.
Look Intriguing Spanish Style…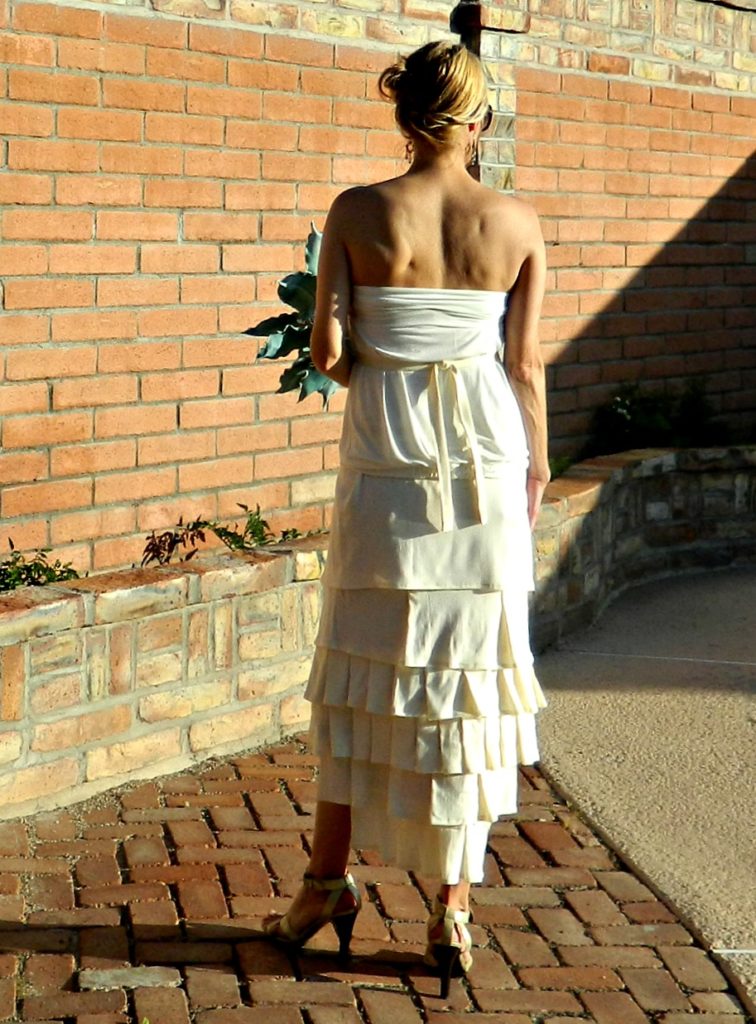 The Sophie Ruffle Detail Linen Tie Sash Top…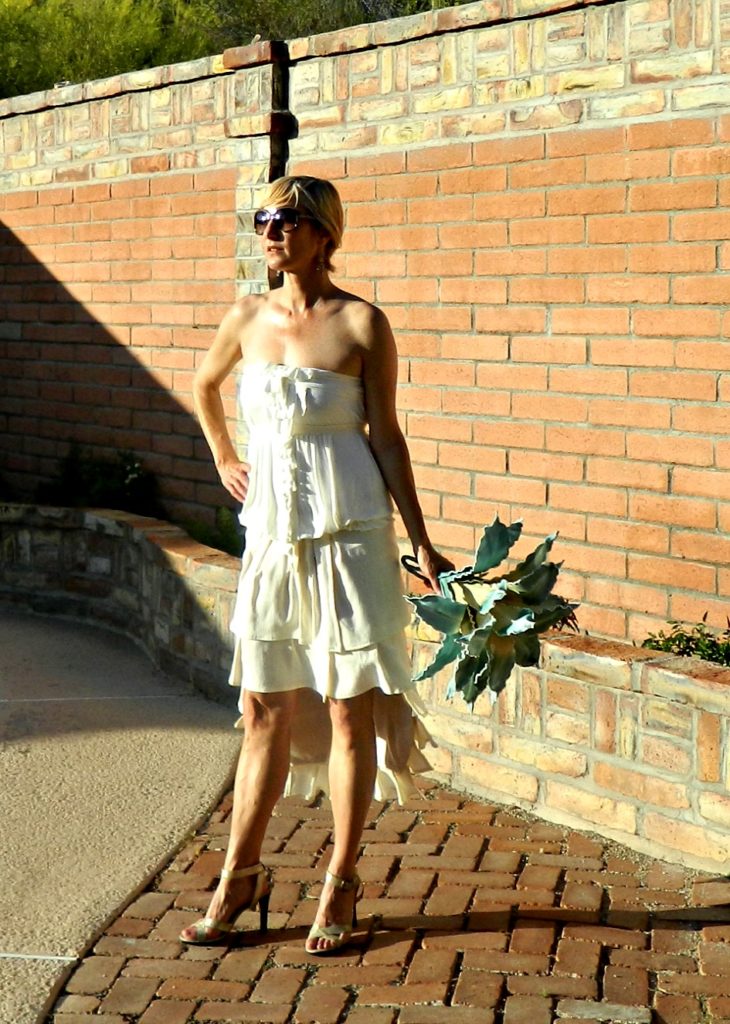 Off-White, White or Black Luxurious Rayon Spandex Knit with Elastic Top & Bottom. Top has Raw Edged Gathered Wrap to Cover Elastic with Flirty Switchback Raw Edged Ruffles Tapering Down the Center Line to a Romantic Falling Ruffle Finish. The Raw, Naturally Rolling Edges of the Fabric Give It the Look. Comes with Matching Linen Tie Sash for Cinching at Waist or Empire Waist.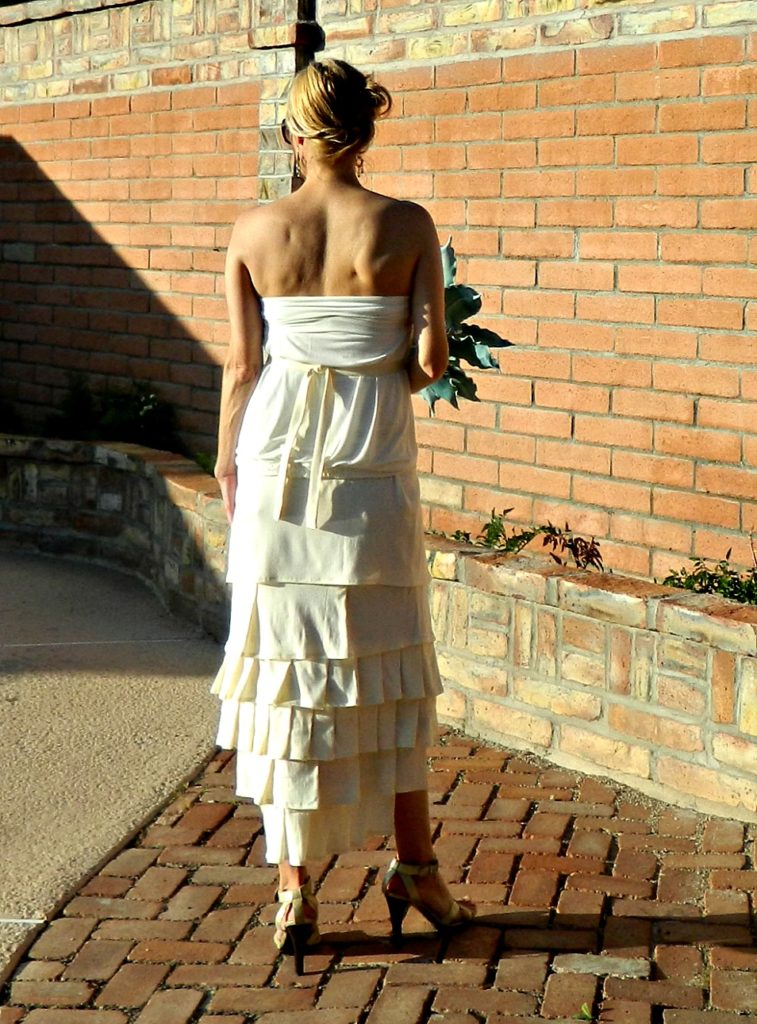 The Sophie Romantic Ruffled Strapless Top Adjusts with Elastic & The Luxurious, Super Soft & Comfy Rayon Knit Spandex Stretches & Recovers So Easily for Its Unique Look. The Raw Ruffles Roll Over at the Edges on Their Own, & the Top Drapes So Beautifully.
Dress Bridal Clothing Modern, Chic Separates Can Work for Sizes XS-XL & Any Bride Event.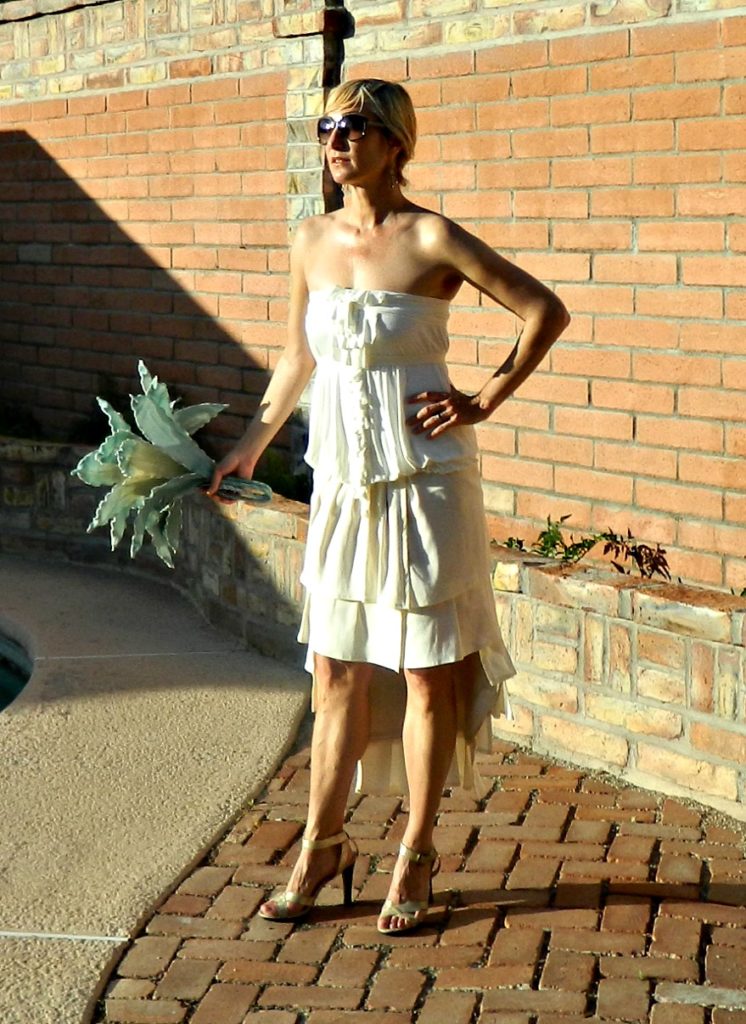 This Look is Perfect for a Romantic Beach Wedding Dress or Spanish Casual Style in Chic Bridal Gown Separates…Modern, Unique, Spanish Influence Style.
Shown with the Roxanne Hi-Low Ruffle Skirt Sold Separately Here.
Sophie Tie Sash Ruffle Top SIZES & RANGES:
Size 2-14 XS-L (Shown)
Size 16-20 XL-XXL (Has a Wider Cut)
The Romantic Ruffled Strapless Top is Designed to Fit & Accommodate & Flatter All Body Types Shapes & Sizes.  (Model is Size Small, 5'10" for reference.)
COLORS: Off White (Shown), White, Black
COMES with THE SIMPLE BRIDE BUDGET BOOKS PACKAGE!
*We'll send your Bride Books to you via email after purchase.
*Please allow 3 weeks for completion.
*Sometimes fabrics are on order and need 1 week to come in. Just CONTACT US with questions or custom requests! We can customize the length for your reception dress, bridal shower or any event for a chic white dress.
*All Color Selections, Fitting & Custom Sizing will be communicated and confirmed via email.
*Want this in Maternity Style?
Dress Bridal in Bridal Separates Sophie Ruffle Tie Sash Top 

by LaDy LaDuke