Description
The Bonjour Linen & Tulle Top for Dress Wedding Separates…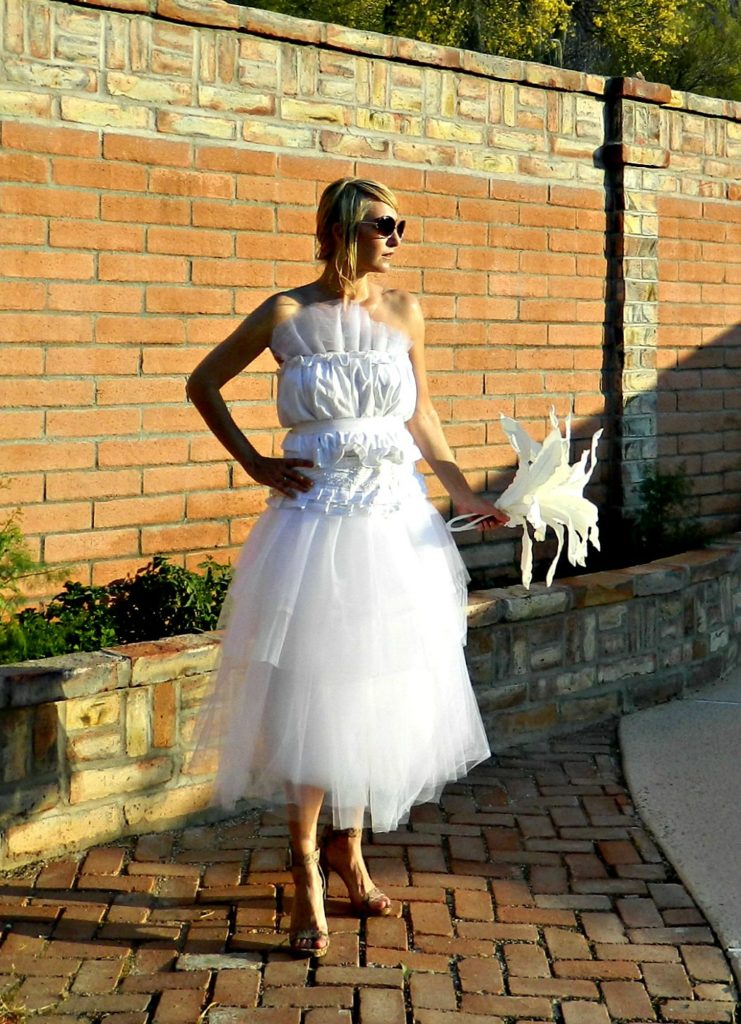 Dress Wedding…Bonjour Linen, Tulle & Ribbon Top. Bride Clothing & Top Separates in Modern, Chic Style.
Your Gorgeous, Fairy Luxe Look…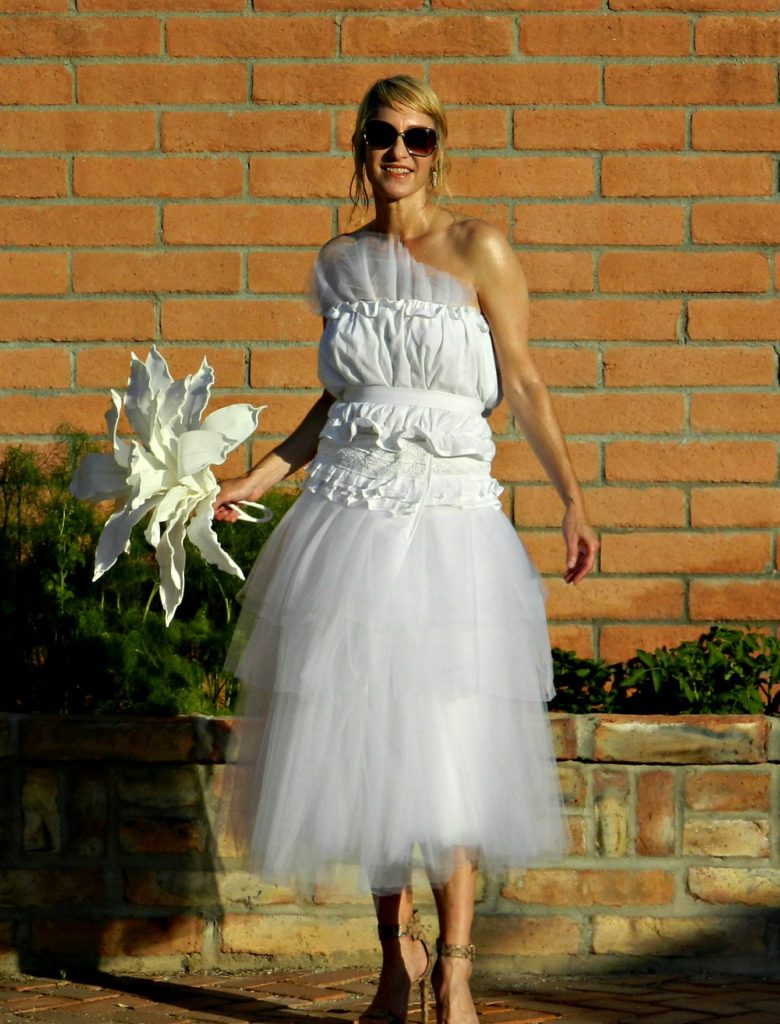 The Ballerina Fairy Inspired Bonjour Tulle Top…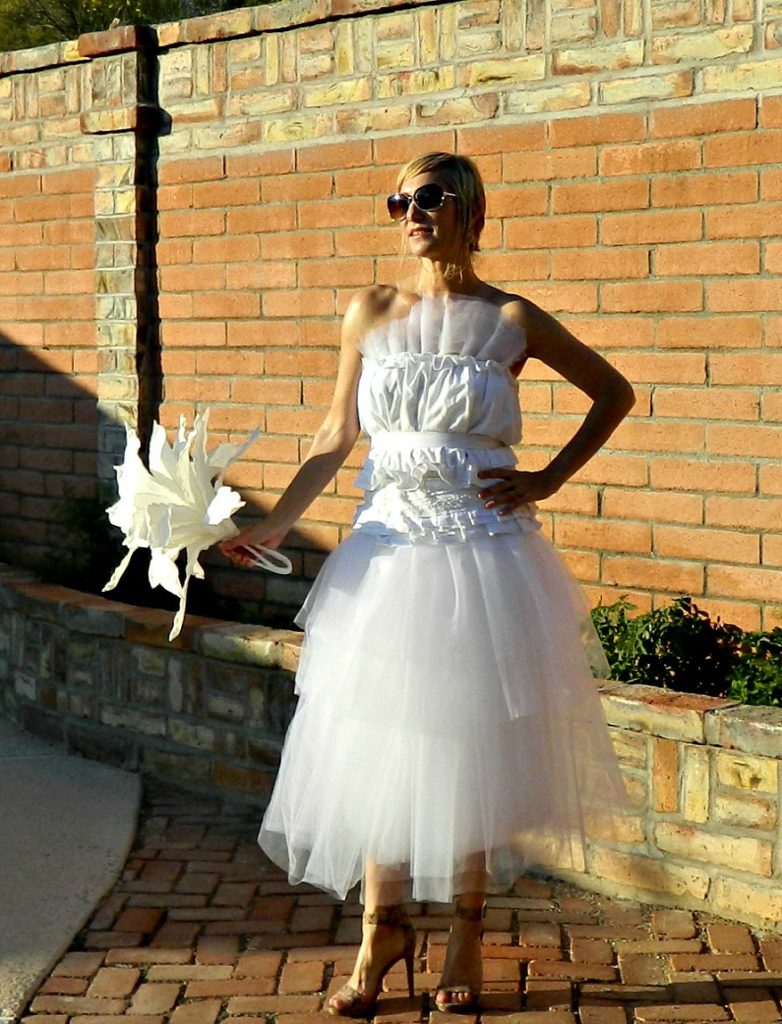 The Bonjour Ruffle Bubble Ribbon Trim Top with Tulle Gathered Neckline & Matching Tie Sash. Designed to Fit Crop Style & Will Accommodate & Flatter All Body Types Shapes & Sizes. The Top Can Give You Easy Fit for Any Size.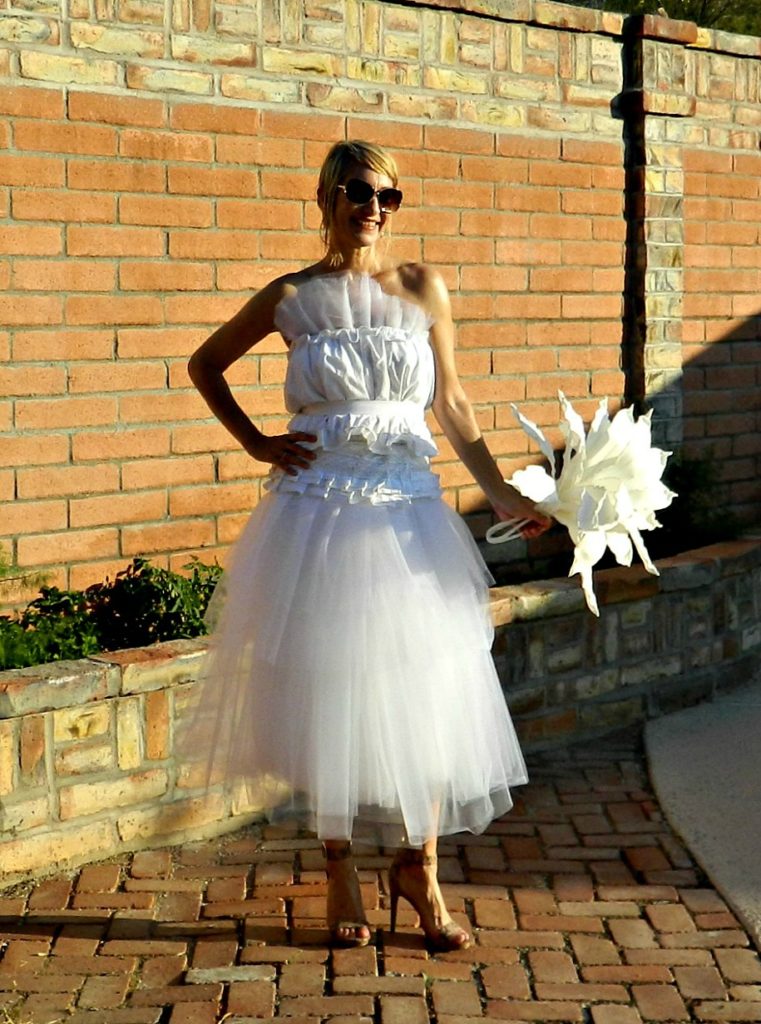 Double Wrapping and Gathered Tissue Linen with Ruffled Ribbon Edge Trim Works Perfectly for High Waisted Skirts. Gathered, Hand Cut & Shaped Tulle Angled at Neckline with Soft Ribbon Edge on Your Skin. Has Sewn Elastic Ruffled Ribbon Bottom to Fit at the High Waist. Belt It, or Leave It Easy Fit for Two Great Looks. *Comes with Matching Linen Belt.
Dress Wedding Bride Clothing Modern, Chic Separates Can Work for Sizes XS-XL.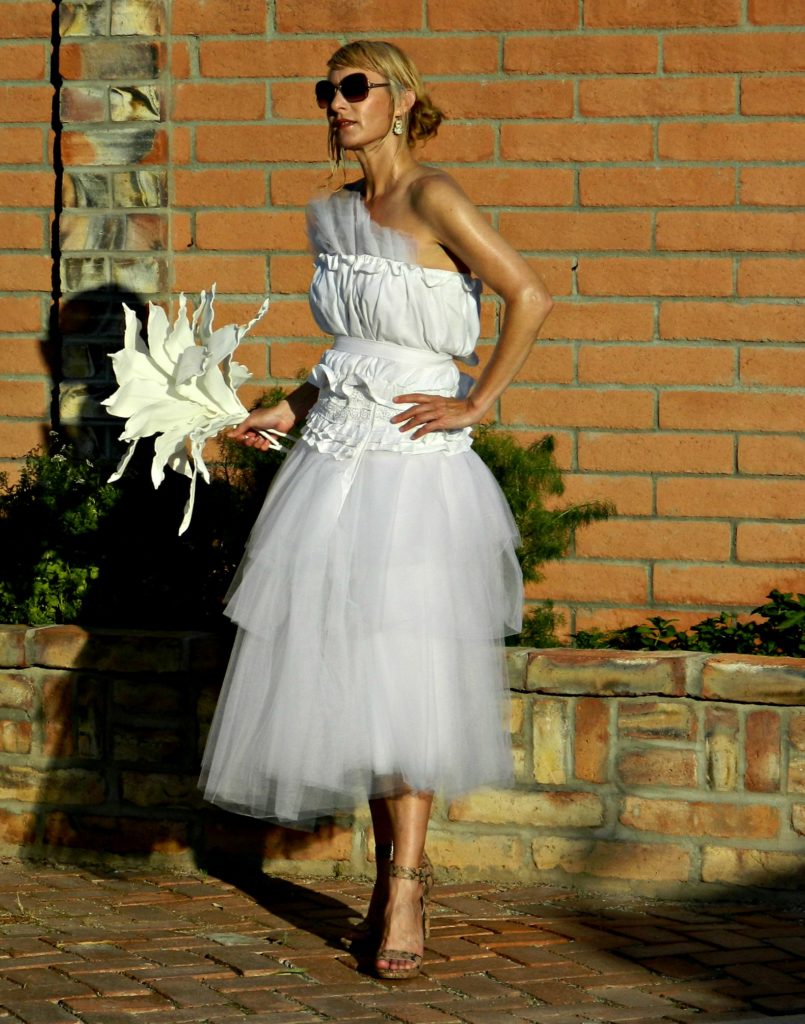 Tissue Linen is a Very Light Weight Linen Cotton Blend.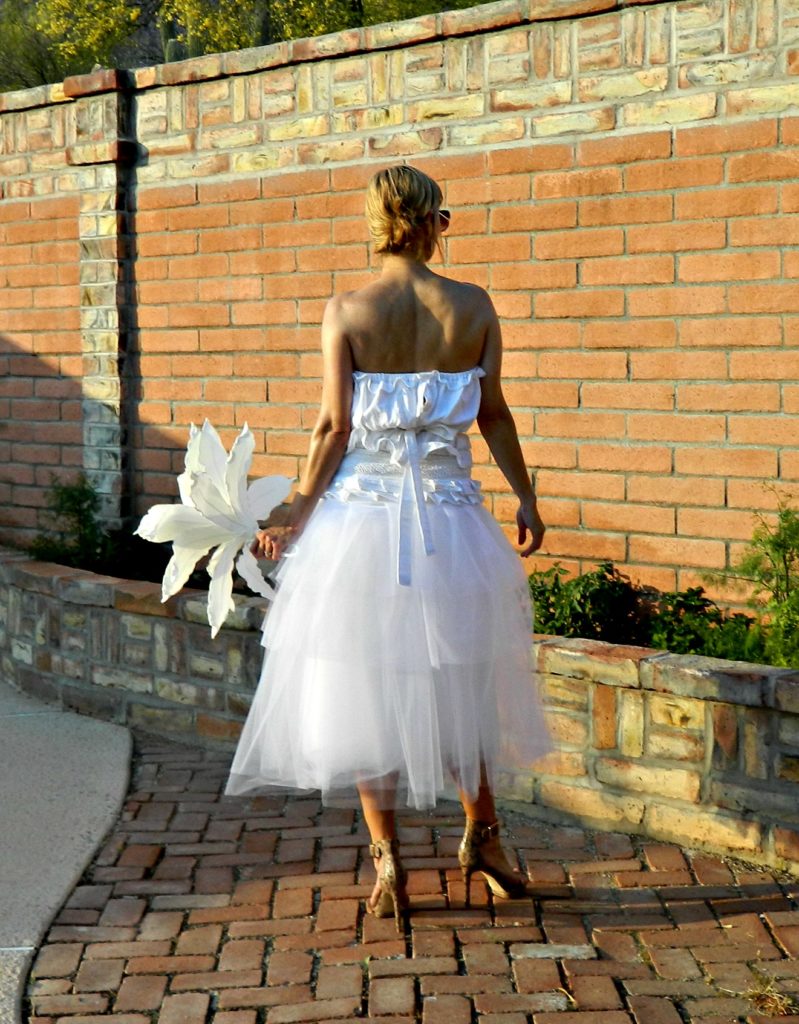 Shown with the Giselle Tea Length Skirt Sold Separately Here.
BONJOUR TULLE TOP SIZES & RANGES:
Size 2-14 XS-L (Shown & Fits with Skirt Up to Size XS-L)
Size 16-20 XL-XXL (Has a Wider Cut & Fits with Skirt Up to Size XL-XXL)
Bonjour Tulle Top COLORS: Black, White(Shown), Off White.
COMES with THE SIMPLE BRIDE BUDGET BOOKS PACKAGE!
*We'll send your Bride Books to you via email after purchase.
*Please allow 2 weeks for completion.
*Sometimes fabrics are on order and need 1 week to come in. Just CONTACT US with questions or custom requests! We can customize the length for your reception dress, bridal shower or any event for a chic white dress.
*All Color Selections, Fitting & Custom Sizing will be communicated and confirmed via email.
Dress Wedding Bridal Separates Bonjour Tulle & Linen Top 

by LaDy LaDuke