Description
Easy Patterns Kit Addition-Designer Nursing Back Cover Sewing Kit…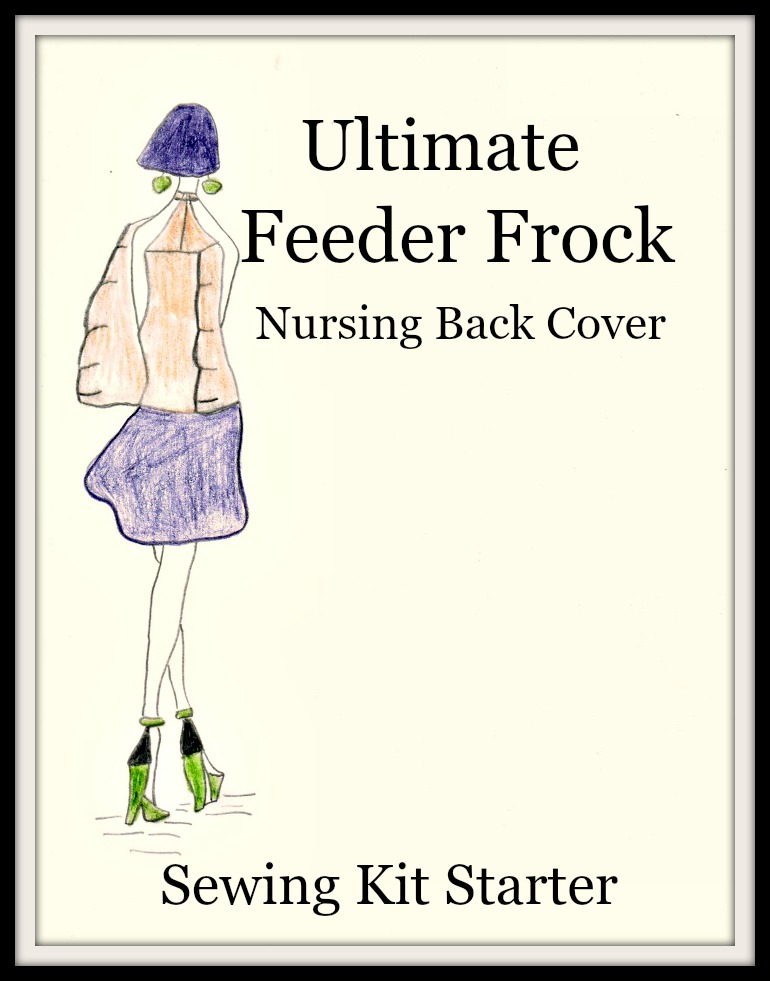 Pre-Cut Pattern & Fabric Starter-Your Sewing Project Made Easy!
Have you ever been standing in line at the fabric store, waiting for your turn, and you find out you were supposed to take a ticket number for service?
Do you pull out the paper tissue pattern from the easy patterns envelop, look at it, scratch your head, and shove it right back in?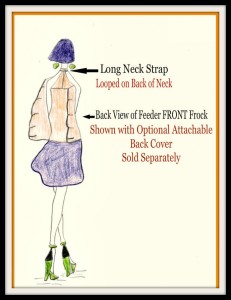 Escape the frustration of the fabric store, paper patterns, and trying to figure out your pattern pieces. We do the work for you, and package your Nursing Cover Sewing Kit in your matching, handy Carry Bag to store your new cover in your diaper bag.
The Ultimate Back Cover Feeder Frock Nursing Cover Story:
When our sister-in-law struggled to breastfeed her baby, while chasing her toddler, and keeping her back covered using the well known Hooter Hider in 2008, we said right then and there that we should make something that works better!

Fast forward, and we did make something better.  It's called The Feeder Frock Nursing Cover, and we've been working and selling it at our handmade Etsy Shop since January of 2009.
Now we are bringing the Ultimate Feeder Frock easy patterns and sewing kits to you!
Here are the contents of your Ultimate Feeder Frock Nursing Back Cover Easy Patterns Kit Addition to Any Feeder FRONT Frock Sewing Kit:
*MATCHING COTTON PRE-CUT FABRIC & PATTERN PIECES
*PDF BACK COVER PATTERN TUTORIAL
When you add this to your FRONT cover Sewing Kit Starter, we'll match the color choice for you.
We'll send your PDF Pattern Tutorial for your sewing instructions to you via email after purchase. The nice thing about your Starter Kit is that you can use the PDF tutorial again later, after some sewing practice.
We like to take care of you as customers, so here is what you should expect during your transaction process…
*We contact you via email within the first 24 hours of purchase, and confirm your order details, provide your shipping time frame, and let you know we will be confirming your shipment in a later communication.
*Our first communication also reminds you to choose your gift with purchase from our collection of Mom and Kid Books. We will send your gift via email.
*You will receive another email confirming shipment.
*Please always contact us if you have any problems with your transaction process or shipping, so we can resolve any issues. We are here for you, so let us know the best way to help you.
*Please read our Terms & Conditions for more information.
Easy Patterns Sewing Kit Nursing Cover Back Cover by LaDy LaDuke just $5.95…