Description
Go Romantic Chic in Pregnancy Wedding Dresses…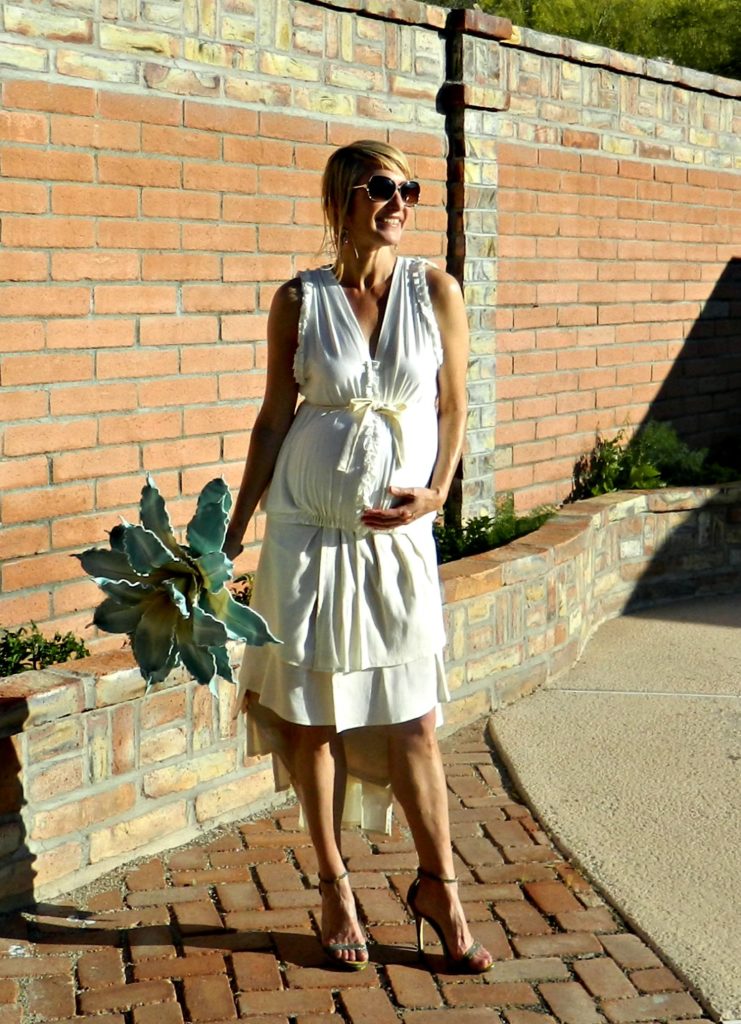 Pregnancy Wedding Dresses…Avery Romantic Ruffle Detail V Top with Tie Sash in Comfy & Luxurious Rayon Spandex Knit. Pregnant Bride Clothing & Top Separates in Modern, Chic Style.
Your Easy Romantic Look…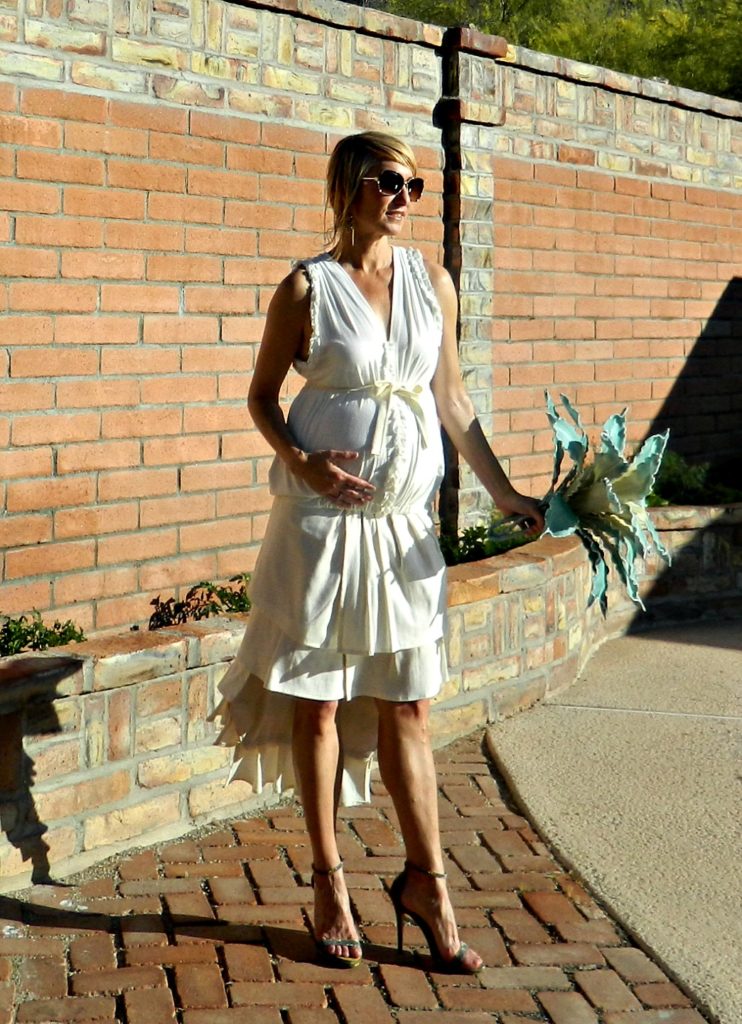 The Avery V Neck Hand Folded Ruffle Detail Top…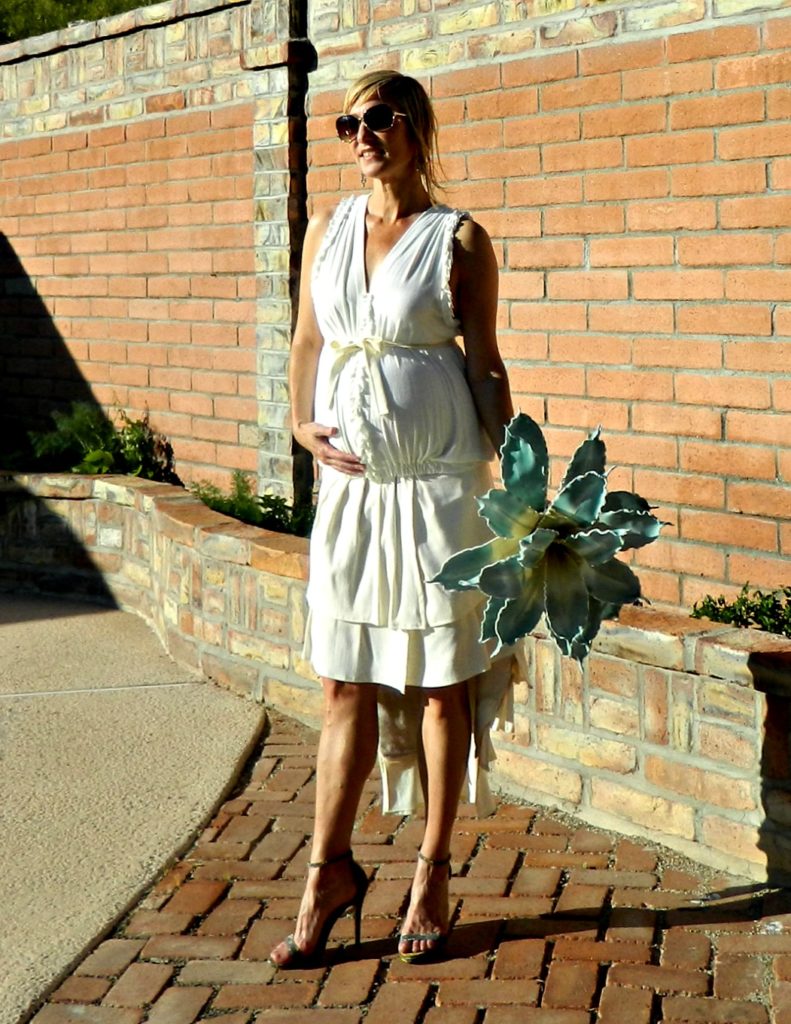 This Off-White Deep V-Neck, Romantic Ruffle Detail Rayon Spandex Knit Top Will Drape, Shape, Stretch & Mold–Then Bounce Back. Fabric is Very Soft and Comfortable with Raw Edging that Rolls Over on Its Own at the V-Neck Up to the Gathered Shoulders.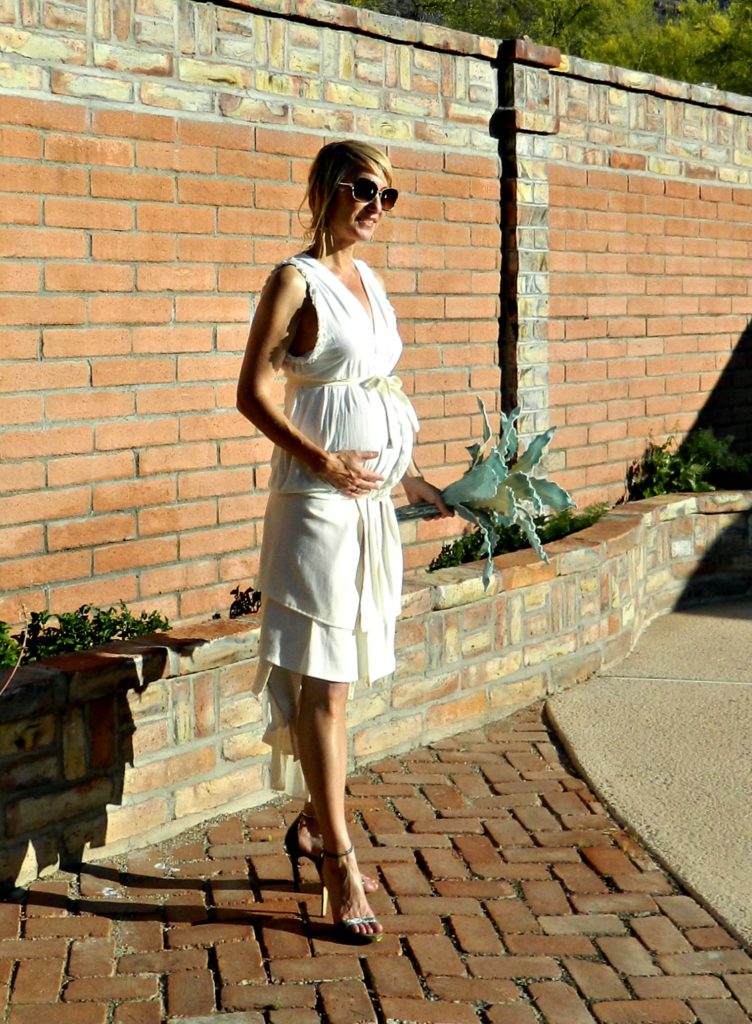 The Maternity Avery Tie Sash Top…Bottom is Sewn Elastic to Fit & Hold. Delicate Hand-Folded Ruffles Define the Front Middle Line & Sleeve Holes. Comes with Tissue Linen Tie Sash Belt.
Pregnancy Wedding Dresses Pregnant Bride Clothing Modern, Chic Separates Can Work for Sizes XS-XL & Any Bride Event.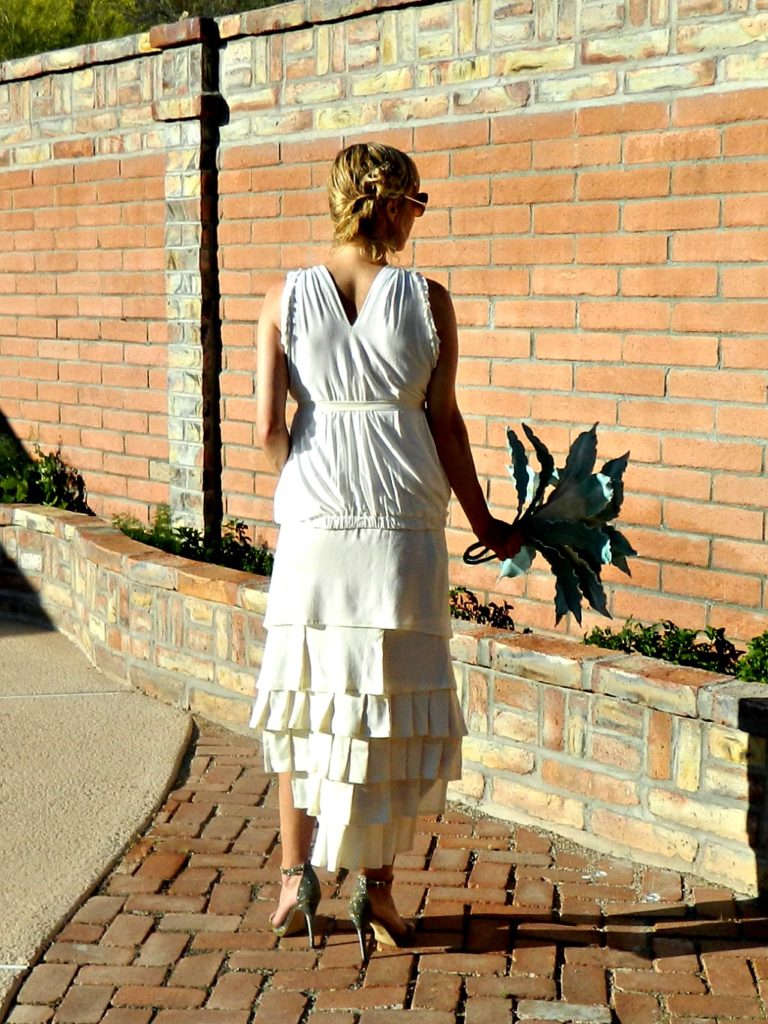 This Look is Perfect for a Reception Wedding Dress or Casual Style in Chic Bridal Gown Separates…Modern, Unique, Romantic Style.
Shown with the Roxanne Hi Low Skirt Sold Separately Here.
Avery V Ruffle Top SIZES & RANGES:
Size 2-14 XS-L (Shown & Fits with Skirt Up to Size XS-L)
Size 16-20 XL-XXL (Has a Wider Cut & Fits with Skirt Up to Size XL-XXL)
COLORS: Off White (Shown), White, Black
COMES with THE SIMPLE BRIDE BUDGET BOOKS PACKAGE!
*We'll send your Bride Books to you via email after purchase.
*Please allow 3 weeks for completion.
*Sometimes fabrics are on order and need 1 week to come in. Just CONTACT US with questions or custom requests! We can customize the length for your reception dress, bridal shower or any event for a chic white dress.
*All Color Selections, Fitting & Custom Sizing will be communicated and confirmed via email.
Pregnancy Wedding Dresses Bridal Separates Avery V Hand Folded Romantic Ruffled Top 

by LaDy LaDuke