Description
Home sewing ideas for your designer nursing cover top seller…
 
Sewing Ideas with a Designer Nursing Cover Pattern PDF Sewing Tutorial-Sew Just Like a Designer!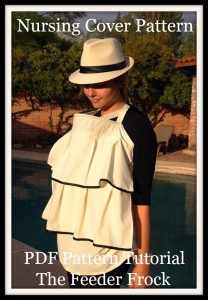 *Top Selling Feeder Frock Nursing Cover Designer Couture: This Sewing Pattern Alicia Cotton Luxe Style Features Two Long, Layered Ruffles Cascading from the Empire Line, Edged with Grosgrain Ribbon Trim. The Sides of the Front Panel are Gathered for a Ruffled Effect. 
You Can Sew Paper Pattern Free, Fast & Fun!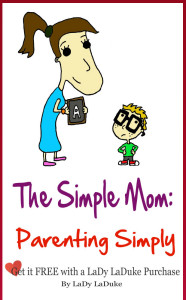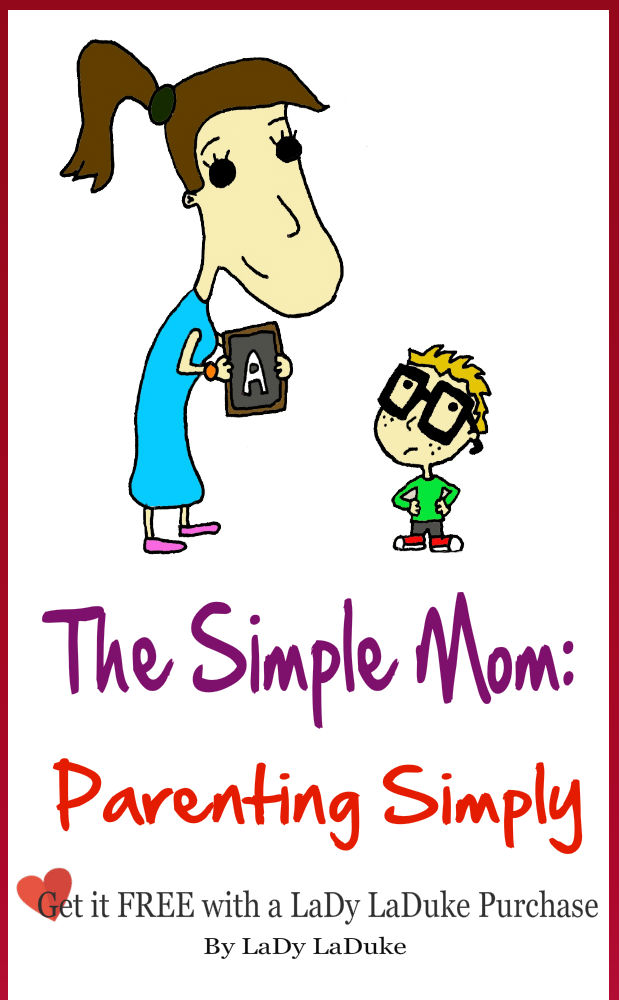 This Nursing Cover Sewing Pattern PDF Download Includes The Perfect Mom or Mommy to Be Gift to Go with Your LaDy LaDuke Feeder Frock Nursing Cover Tutorial, The Simple Mom: Parenting Simply Book. Here are some of the contents of your gift with purchase book…
*Family Projects:
-Cooking & Baking as a Family
-Families That Garden Together Eat Together
-Potluck Feast Ideas
-The Family Den – A Space for Everyone
-Getting Everyone's Input on Redecorating the Family Room
-Reducing Clutter as a Team
-Landscaping with the Whole Family
-How to Get the Whole Family Involved in Outdoor Clean-Up
-Setting Up a Chore Chart
-Hosting a Family Reunion
*Toddler Management:
-Beyond Survival-How to Enjoy the Toddler Years
-Toddler-Proof Your Home
-How to Handle Toddler Temper Tantrums
-Communicating with Your Toddler…and more
Don't forget to add to your cart your memory wire to go with your Sewing ideas Pattern Feeder Frock Nursing Cover. Your memory wire is pre-made for you, and will ship separately.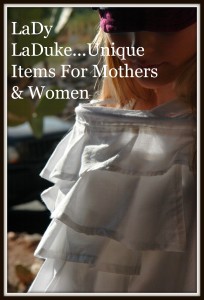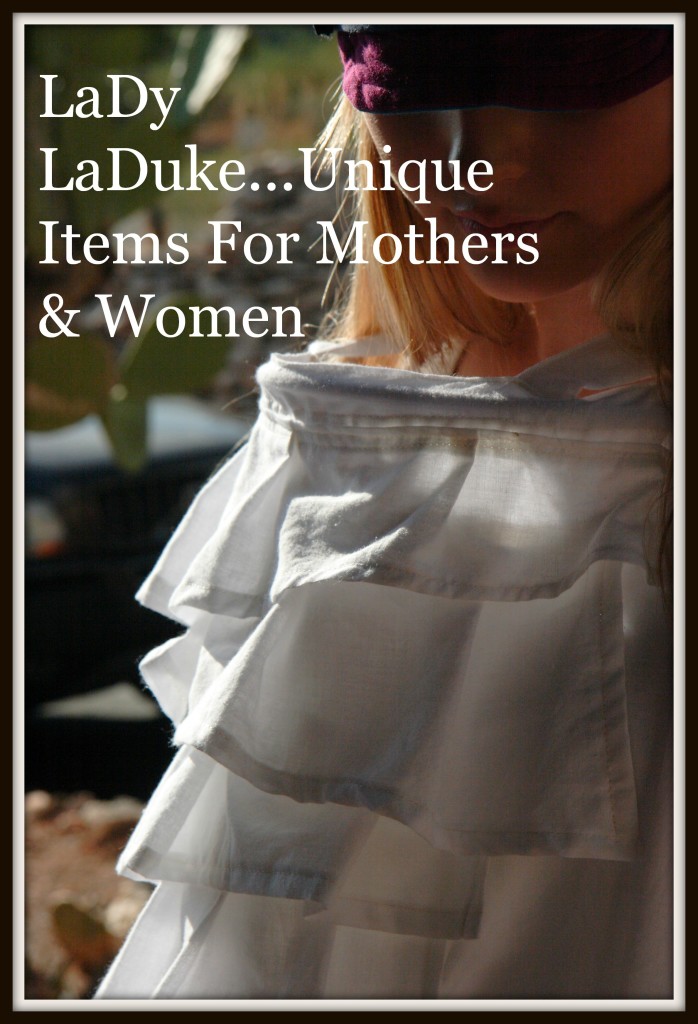 GET YOUR READY TO SHIP MEMORY WIRE TO GO WITH YOUR Feeder FRONT Frock HERE.
The Viewing Neckline is One of a Kind–Bending and Shaping as You Need. If You Feel Exposed…Flatten It. If You Need to View Your Baby over One Breast…Shape It. Our Neckline Holds the Memory of Whatever Shape You Want!
ADD THE BACK COVER PATTERN TUTORIAL for full, mobile coverage while breastfeeding in public.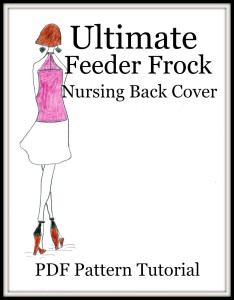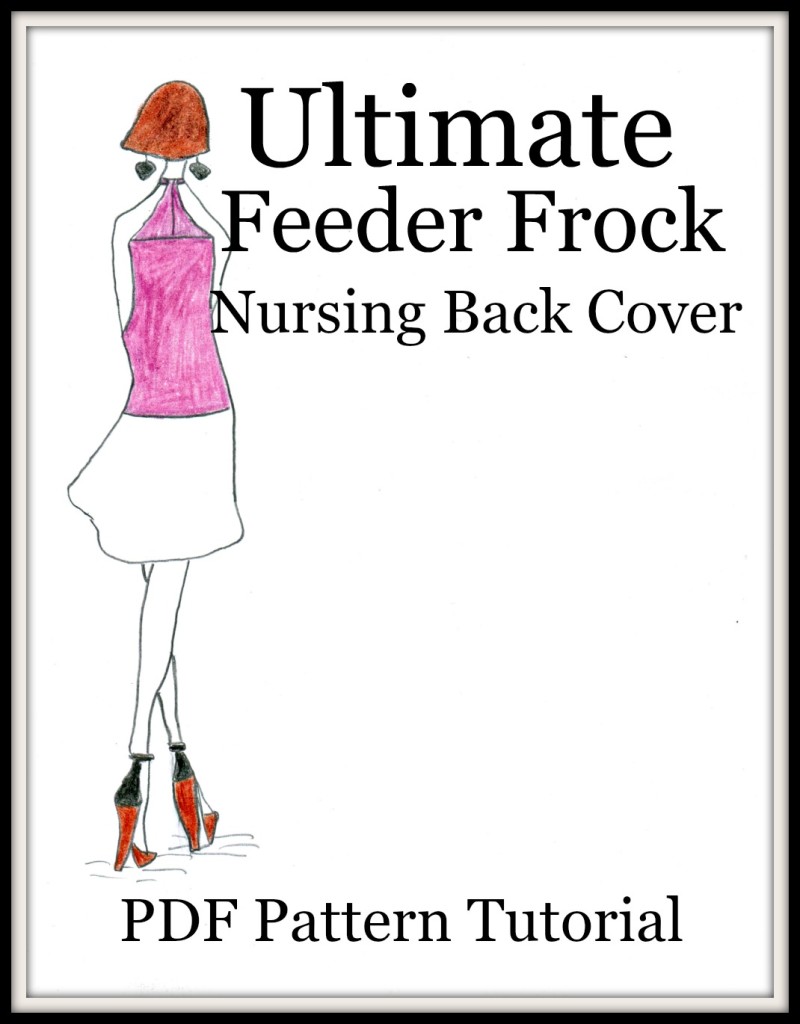 The Back Cover is your Ultimate Nursing Cover solution, because it gives you the most function and style possible. You can breastfeed sitting with just your FRONT cover, you can breastfeed standing while chasing your kids and stay covered. Each breastfeeding situation is different, and your Ultimate cover has you covered.
You might want to try a new and easy way of sewing for this exact style Feeder Frock with the pattern pieces and fabric pre-cut for you. We call it a SEWING KIT STARTER. It includes your memory wire and a matching carry bag to protect your cover in your diaper bag. You also get your custom color choice.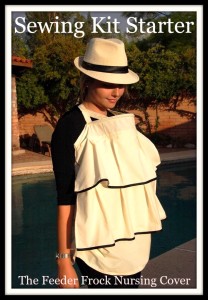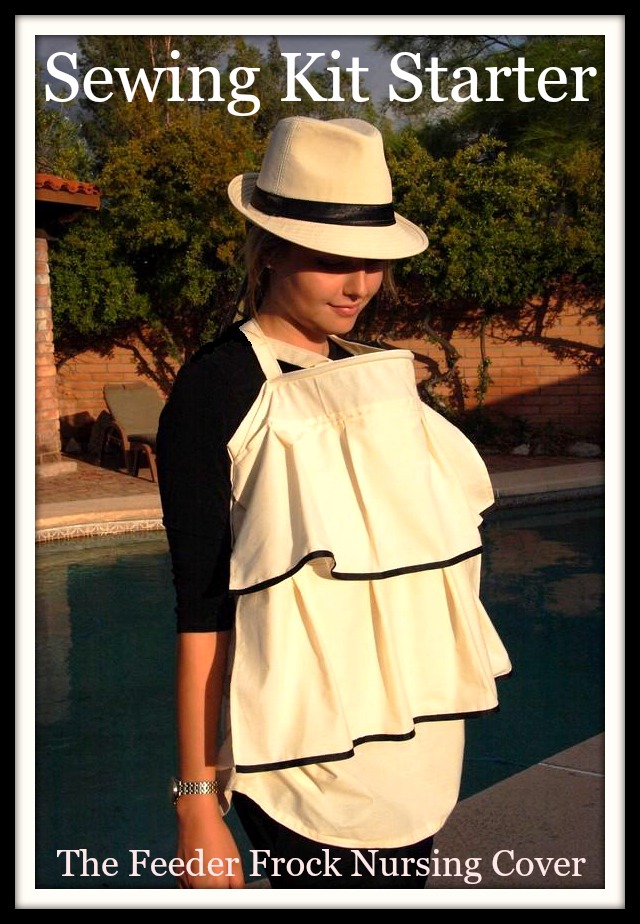 GET YOUR ALICIA COTTON LUXE FEEDER FRONT FROCK SEWING KIT STARTER HERE. They are coming to our home shop soon!
Escape the frustration of the fabric store, paper patterns, and trying to figure out your pattern pieces. We do the work for you, and package your Nursing Cover Pattern Sewing Ideas Kit in your matching, handy Carry Bag to store your new cover in your diaper bag.
Sewing Ideas with a Top Seller Designer Nursing Cover-The Feeder Frock Alicia Cotton Luxe Tutorial-PDF Includes Bonus The Simple Mom Book for $5.95.