Description
Simplicity in Sewing is Here!
Would You Like to Sew This Feeder Frock Nursing Cover Below without Going to the Fabric Store?…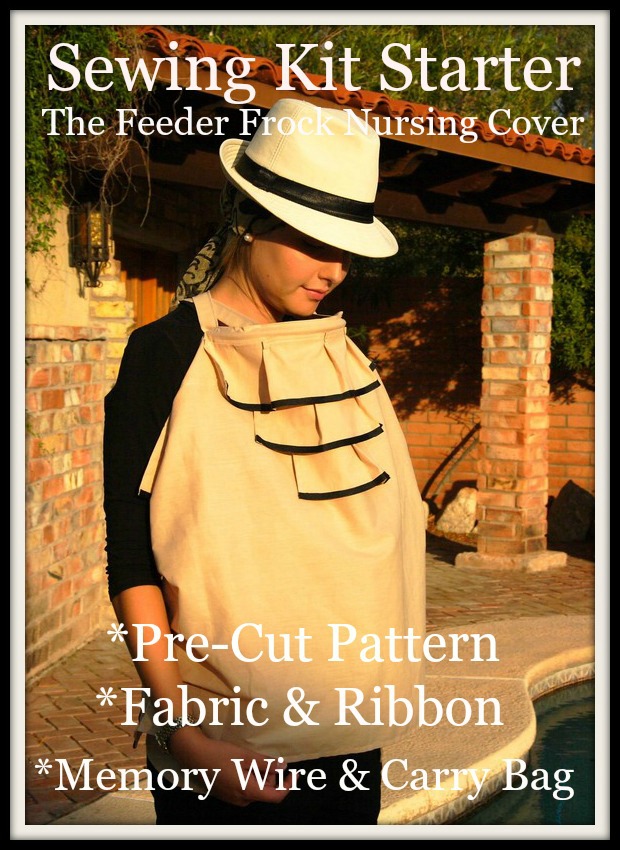 Simplicity in Sewing LaDy LaDuke Kit-Designer Nursing Cover Sewing Kit-Pre-Cut Pattern & Fabric Starter-Simplicity in Sewing Finally!
This Frock Features Three Layered Ruffles Cascading from the Neckline. Each Ruffle Edged with Grosgrain Black Ribbon. The Sides of the Front Panel are Gathered for a Ruffled Effect & Edged with Black Grosgrain Ribbon.
Sewing with a paper pattern can be confusing and complicated. Then you go to the fabric store, try to select the right fabric for your project, wait in line for cutting, and wait in line for paying. The whole thing can be overwhelming and even annoying. You want and need simplicity.
We have a solution in a Sewing Kit Starter!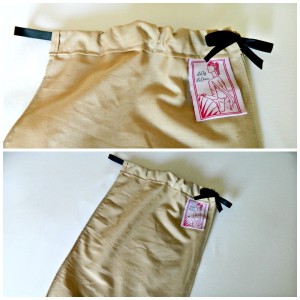 You can escape the frustration of the fabric store, paper patterns, and trying to figure out your pattern pieces. We do the work for you, and package your Nursing Cover Sewing Kit in your matching, handy Carry Bag to store your new cover in your diaper bag. You pre-cut fabric pattern pieces are placed inside. You sew your nursing cover, then use your carry bag to store it!
This takes all the difficult parts out of the sewing project equation, and makes sewing patterns better, easier…nicer.
The other nice part of your Sewing Kit Starter is once you have practice, you can make yourself another nursing cover with more fabric later, with the PDF Tutorial.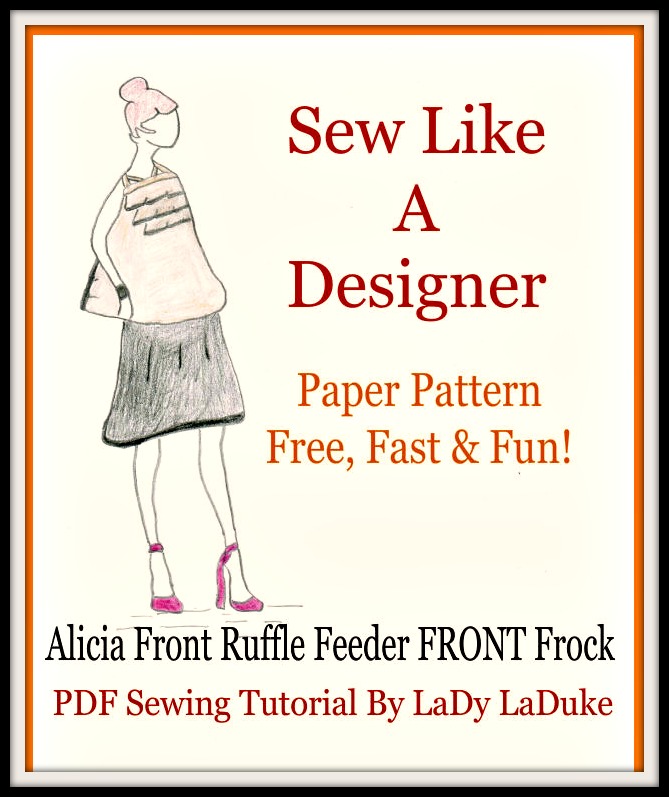 Here are the contents of your Alicia Front Ruffle Feeder FRONT Frock Sewing Patterns Sewing Kit Starter You'll Find in Your Bag:
*KHAKI COTTON PRE-CUT FABRIC & PATTERN PIECES
*BLACK GROSGRAIN RIBBON
*MEMORY WIRE
*MATCHING CARRY BAG
*PDF PATTERN TUTORIAL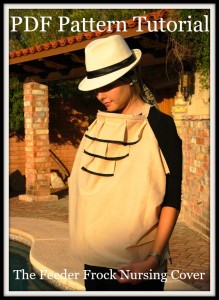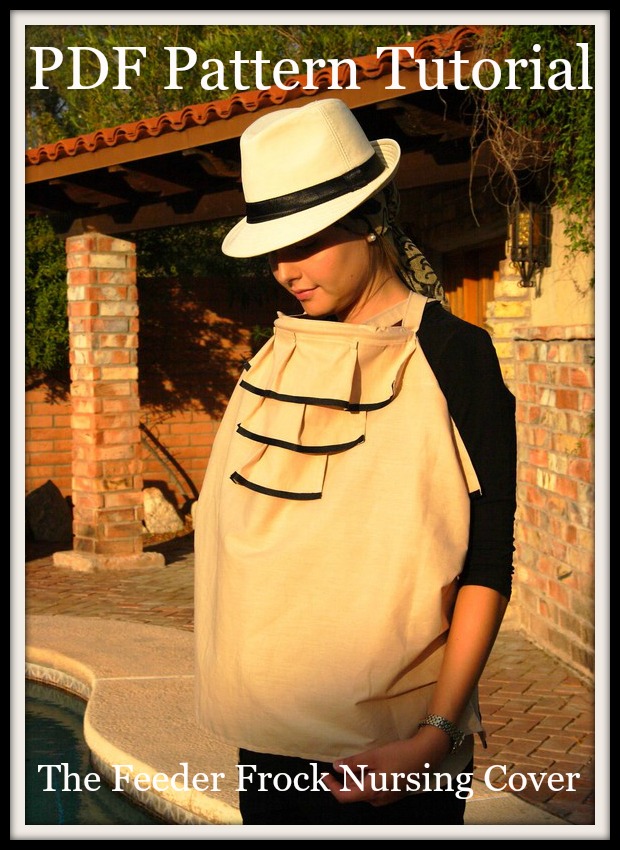 We'll send your PDF Pattern Tutorial for your sewing instructions to you via email after purchase, along with your FREE Simple Mom Parenting Simply Book.
This Sewing Fabric Kit Includes The Perfect Mom or Mommy to Be Gift to Go with Your LaDy LaDuke Feeder Frock Nursing Cover Sewing Kit, The Simple Mom: Parenting Simply Book!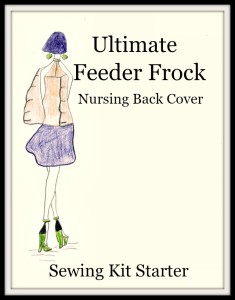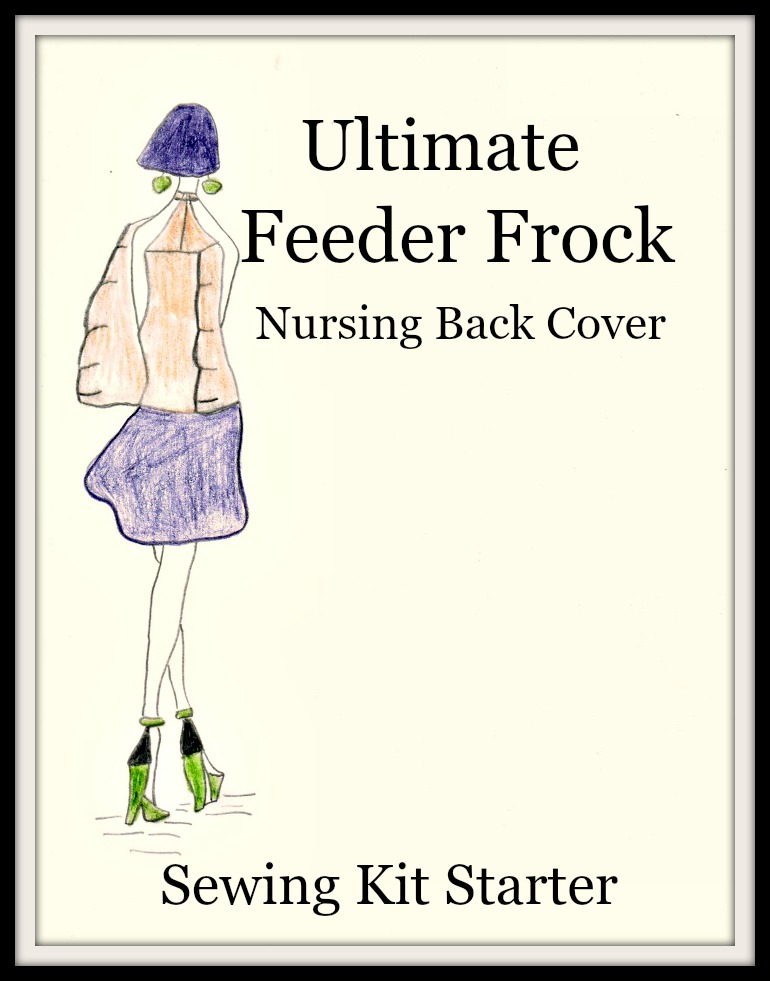 ADD THE BACK COVER PATTERN KIT to your cart for full, mobile coverage while breastfeeding in public. We'll Include the Pre-Cut Matching Back Cover Pattern & Fabric Pieces with your FRONT Cover Sewing Kit …
Don't need a Beginner Starter Kit? You can get the PDF Pattern Tutorial alone here…
Simplicity in Sewing Nursing Cover Sewing Kit-Pre-Cut Pattern and Fabric Starter by LaDy LaDuke-Bonus The Simple Mom Book. Just $27.00 with shipping…