Description
Ultimate Small Business Ideas Biz Kit Complete-Your Complete Business Planner Start Up Kit Has You Covered for Online Business…

SPECIAL PRICE OFFER TO START YOUR BUSINESS IN 2015!
I want you to start right, and ahead of the game, so this Business Planner Biz Kit contains all the guidance and info you need for online business. IF YOU DON'T KNOW WHAT YOU SHOULD BE DOING, IT'S ALL HERE…
*BUILD A LIST BUSINESS PLAN & EMAIL MARKETING
*DIY GOOGLE KEYWORD RESEARCH SMALL BIZ & ETSY SHOP
*BLOG BUSINESS 101 EBOOK
*SOCIAL MEDIA FULL PACKAGE-LEARN THEM ALL & CHOOSE YOUR STRONG SUITS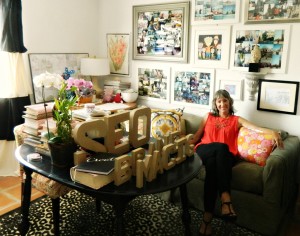 Over the years, I've built up a Business & Blogging Club, a number of Book Series on How to Etsy, How to Business Blog, How to Social Media and more, and I'm packaging the ULTIMATE Start Up Kit from all this information for your Small Business Ideas success.
Here's what you get in your ULTIMATE BUSINESS PLANNER COMPLETE BIZ KIT…
*BUILD A LIST BUSINESS PLAN & EMAIL MARKETING PACKAGE:
-This comprehensive ebook covers everything from why you need a list, what it is, how to set one up, and how to market it once you have it. Includes Build a List Extra Tips, & Feedburner to Mailchimp how to.
*EMAIL MARKETING SUCCESS GUIDE
-Take it to the next level, and connect to your subscribers to grow more.
*HOW TO BLOG FOR BUSINESS PACKAGE:
*BLOG BUSINESS 101 EBOOK
-A blog and business go hand in hand. Why? Because business online is all about words,and you have to use words to reach your customers and clients.
*DIY GOOGLE KEYWORD RESEARCH SMALL BIZ & ETSY
-Learn How to Keyword for Small Business & your Etsy Shop. This is an online business daily planner staple for everything you do.
*SMALL BUSINESS IDEAS SOCIAL MEDIA PACKAGE:
*Social Media Workbook & Checklist Primer
*Get Your Facebook On Ebook
*Twitter Your Business Ebook
*Pinterest for Business with Checklist
*Google Plus Step By Step Guide with Checklist
*YouTube Marketing Guide with Checklist
*StumbleUpon Guide with Checklist, Action Plan & Mindmap
-You get them all, so that you can learn, and figure out which ones work for your business style, market and niche.
Get your Small Business Ideas ULTIMATE Biz Kit Business Planner moving with your Complete Start Up Kit, and get tons of information you need right from the start for just $29!