Our Simple Living Books are all about being The Simple Mommy or Bride in Life…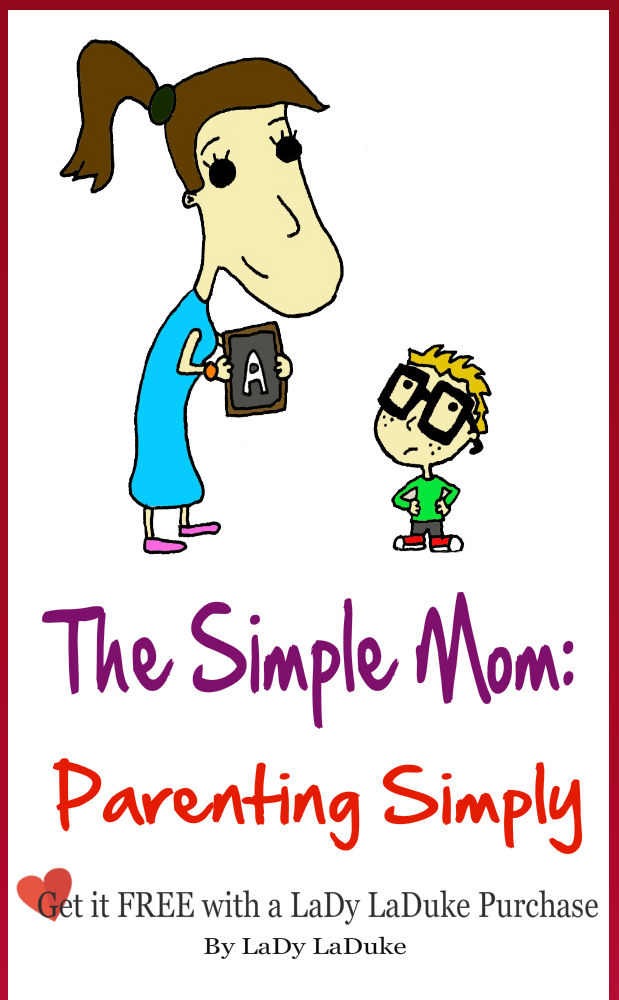 Simple Living is what we all strive for, either in change, parenting simply, pregnancy, going green, fitness, health and beauty, work at home business, life in general, and even our fashion.
Simple Living is also so important when you're the Bride, and planning your wedding. And you may even be a pregnant Bride, who needs even more simplicity and support.
Our The Simple Mom & Simple Bride Book Series is dedicated to our Mommy & Bride customers and clients as free gifts for life help and change for any purchase at LaDy LaDuke Etsy.
Keeping things simple, means life is easier, and these simple living books are designed to be a collection of help and support in life and change. Help and support do make things more simple.
These books are a token of our appreciation for our customers, and for allowing us to be here as Moms in Business in life.  Because we can't be here without you, we want you to feel supported beyond one of our nursing covers. Helping you breastfeed in style more easily, or reading our children's book series to your kids for that special bonding time, is what makes us smile.
Here's what you'll find for more simple living and change in life in your Parenting Simply Book…
Simple Living Family Projects
-Cooking & Baking as Families for a Change
-Families in Life That Garden Together Eat Together
-Potluck Feast Ideas
-Change The Family's Den – A Space for Everyone
-Getting Everyone's Input on Redecorating the Family Room
-New Change-Reducing Clutter as a Team
-Landscaping with the Whole Family
-Get everyone Involved in Outdoor Clean-Up for a Change
-Setting Up a Chore Chart
-Hosting a Family Reunion
Simple Living Toddler Management in Life
-Beyond Survival: How to Enjoy the Toddler Years
-Toddler-Proof Your Home
-Change and Handle Toddler Temper Tantrums
-Communicating with Your Toddler in Life
-How Toddlers Communicate – Understanding Their Language
-Big Feelings and How to Handle Them – Advice for Parents of Toddlers
-Big Feelings: How to Help Your Toddler Handle Emotions
-Change and Handle Separation Anxiety
-Help Your Toddler Deal with Fear in Life
Simple Living Change-Potty Training Made Easy
-Potty Training Do's and Don'ts
-Potty Training Made Easy-Strategies That Really Work
Tips on Keeping the Twos from Being Terrible
Simple Living Child Care Life
-Child Care: What It Involves and What It Costs
-Child Care: Costs and Options
-How to Choose the Right Daycare for Your Family's Needs
-How to Choose a Child Care Provider: A Checklist
-How to Prepare Your Children (and Yourself) for Daycare
-Communication with Your Child Care Provider: What to Discuss Ahead of Time
-In-Home versus Daycare Center: Pros and Cons
-Is My Child Old Enough to Stay Home Alone?
-Preparing Your Children to Stay Home Alone – Top Tips
-Should You Hire a Teenager to Care for Your Children? Pros and Cons
Simple Living Alternative Education Change
-Answers to Top Questions about Homeschooling
-Homeschool Philosophies in Life – Which One Fits You and Your Children?
-Homeschooling and Unschooling – What's the Difference?
-Benefits of Homeschooling Change
-Am I Qualified to Homeschool My Children?
-Home Education Resources – a Brief Overview
-How to Plan Your Own Home Schooling Curriculum
-Is Homeschooling Expensive?
-Covering the Legal Bases – What You Need to Know About Homeschool Laws
-Socialization and the Homeschooled Child
Life: Consistency in Parenting
Change: Tips for Homework Power Struggles
Change:Getting Kids Excited About Healthful Eating
Change: Tips for Outsmarting Picky Eaters
Change: How to Help Kids Identify Emotions
Change: How to Get Kids Proactive in Your Community
Change: Over-Parenting
Change: Entitlement Proofing Your Kids
Life: Respect Works Both Ways
Life: The Role of Positive Reinforcement
Our Simple Living Books we have for you are ebooks, yet there are great ideas for re-purposing your physical books and magazines.  Here are some Simple Living tips to try…
Creative & Simple Ways for Using Old Books and Magazines
If your home is like most, you probably have a stack of magazines you have read but do not know what to do with. You may also have many books that have been read and enjoyed some time ago. Rather than tossing these things, try one or more of the following creative ways for using old books and magazines.
Create a Unique & Simple Desk
This is a great way to repurpose books. You will need to have a large quantity of books and in varying sizes to make stacks the same height. A set of old encyclopedias and other hardcover books would work best, but you may be able to add in some paperbacks, too.
Decide how large you want your desk to be and mark that area on your floor with tape at the corners. Place the books, largest on the bottom, on the floor with the books in each taped corner. Continue adding books to your stacks until you get to the right height. Then place a piece of plywood, an old door, or thick Plexiglas for the top.
Make Recycled Paper
You can take some of the old books, phone books and newspapers you have laying around and create recycled paper. You will need a blender, paper, a screen with a frame and water. Look online or check out a book from the library to learn more.
Wrap Presents
There is no reason why you should pay a premium for wrapping paper for gift giving. Tape pages from a magazine together to create one large sheet; then you can use that to wrap your gifts. You can also use the magazine pages to make a bow by cutting the page into strips and taping them together.
Learn Origami
Origami paper can be expensive and hard to find. If you would like to try your hand at origami, you can cut the pages of a magazine to the right size and then begin folding. When you feel you have somewhat mastered the craft, you may want to purchase the right kind of paper and feel assured you will not be wasting your money.
Teach Children
This is one of the best ways to help a young child learn the sounds letters make. If they can recognize things, name them and can use safety scissors and glue, they can make a letter book. They can cut pictures out of a magazine that start with a specific letter and glue them on a sheet of paper. A is for apple, angels and anteaters. B is for boy, baby and boots. You get the idea. When your child has gone through the alphabet, punch the pages and create a cover for it.
These are just a few simple, yet creative ways for using old books and magazines. Perhaps these ideas are enough to get your creative juices flowing and help you come up with ideas of your own. Think about other crafts that use paper and chances are you will be able to incorporate the pages of books or magazines.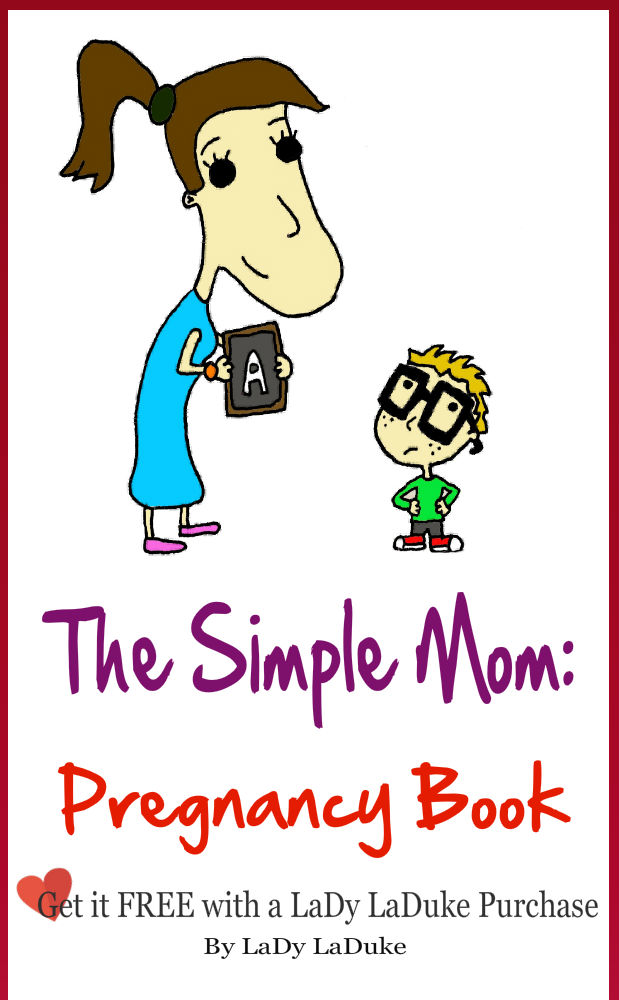 Life-The Benefits of Having a Birth Plan
Simple Living-Birth Education Classes
Change-How About Your Finances
Simple Living-Are Prenatal Vitamins Necessary?
Life-Midlife Pregnancy
Change-How to Prepare for Twins
Change-Smart Ways to Beat Tiredness
Life-Safe Exercises for a Healthy Pregnancy
Simple Living-Preparing for Childbirth with Yoga & Breathing Exercises
Change-Yoga Before Labor
Change-Vegetarian Pregnancy
Life-How to Tell Your Kids You're Pregnant
Change-Preparing for Natural Childbirth
Change-Is Home Birth Right for You?
Simple Living-Pros & Cons of Birthing Centers
Change-Birthing Alternatives Before Intervention
Change-Do I Need a Doula?
Change-Have You Heard of Hypnosis for Childbirth?
Change-How Does Water Birth Work?
Pregnancy, nesting, home decorating and planning a wedding all involve a demand to be inspiring, yet simple. Here are 7 ideas to help…
Simple Living Eco-Friendly, Chic Decorating Tips
When it is time for a change in your home and you are concerned about the earth, you want to find eco-friendly chic decorating tips you can follow. Luckily, numerous decorating companies understand your desire to protect the environment. Not only do they make products from recycled materials, they also offer sustainable goods. The following tips will make your home both eco-friendly and beautiful.
1. No matter which room in your home you are redecorating, chances are you will want a luxurious rug in which to sink your toes. Eco-friendly rug manufacturers make hypoallergenic rugs with materials that keep the environment in mind. Choose rugs that do not use formaldehyde and other toxins. Your family and the environment will thank you.
2. Re-use and re-purpose items you may already own. If you are trying to find ways to separate the living space in a large room, a screen divider is the perfect solution. Make a screen divider out of one or more screen doors. Add a panel of fabric over each door and hinge them together. The nice part of this idea is that you have reused something you have on hand and you can change out the fabric with the seasons.
3. Natural materials are also a part of eco-friendly decorating. If you must purchase a new piece of furniture, find one that is unfinished. This will keep harmful stains out of your home. Instead, rub mineral oil into the wood to protect it and create a warm glow.
4. Another option for a "new" furniture purchase is to look at places like Goodwill, Salvation Army or other consignment stores. Quite often, you can find just what you are looking for at a reduced price. This will keep items out of the overfull landfills and more of your money in your wallet.
5. Bring the outdoors into your home. You can place live plants around your home to make it more "green." You can also bring in natural elements. For instance, if you have a large glass vase, put pine cones, dried seedpods or fruit into it. You can also place bowls of fruit on tables. Let your family enjoy the fruit to keep it from spoiling; you can always replace it.
6. Add a water element to your home. You can do this with a water fountain or by placing colorful jars on a windowsill with plenty of sunlight during the day. The water will absorb the heat as the sun shines on it and then release the heat at night to warm the room.
7. Use natural materials like wicker baskets or wooden crates to contain items instead of buying plastic containers. This will give you the storage you need and allow you to continue with your eco-friendly chic decorating.
Consider what you want your home to look like and then find eco-friendly options. By using these ideas, and thinking of other ways you can make your home or even wedding "green," you will be doing your part to help the environment.
Now that you are so simple and chic with your decor, you need some green living cleaning products to keep it all spic and span…
How to Make Your Own Green Cleaning Products
Cleaning your home is a necessity, but that does not mean you have to use toxic, chemically-laden cleaners. In fact, with just a few ingredients, you can make your own green cleaning products. Look below to learn how to make cleaners you will feel comfortable using around your family.
The following are the items you will need to make natural cleaning products:
* White distilled vinegar
* Baking soda
* Washing soda (found in the laundry aisle)
* Natural detergent or liquid soap
* Vegetable glycerin (optional)
* Essential oil (optional)
Soft Scrubbing Cream
To clean your bathtub, pour 1/2 cup baking soda into a medium bowl. Add liquid detergent and stir until it becomes the consistency of frosting. Put a spoonful onto a sponge, wet it slightly, clean your bathtub and then rinse it. You will find this cleaner does not leave a gritty feel in the bathtub. You can make just enough for the job or you can add a teaspoon of vegetable glycerin to keep the cleaner moist. Store it in a tightly sealed jar.
All-Purpose Spray Cleaner
To clean general surfaces, put 1/2 teaspoon washing soda with a small amount of liquid soap in an empty spray bottle. Add 2 cups of hot tap water. Shake the bottle to incorporate the washing soda until it has fully dissolved. Squirt the liquid on the surface and then wipe it off with a rag or a sponge.
Oven Cleaner
To clean stuck-on food in the bottom of the oven, sprinkle water over the food. Cover the moist food with enough baking soda that the bottom of the oven looks white. Add more water over the top of the baking soda and allow the mixture to rest overnight. The next day, wipe out the mess that has loosened. To remove anything that remains, put a little bit of liquid detergent on a wet sponge and finish washing the oven.
Window Cleaner
To clean your windows, mix together 1/4 to 1/2 teaspoon liquid detergent, 3 tablespoons vinegar and 2 cups of water in a spray bottle. Shake the bottle and then spray it on your windows. Use a wadded-up piece of newspaper to wipe the spray from the window. You can also add a drop or two of your favorite essential oil to cover the scent of the vinegar.
These four recipes can be used for most of your cleaning needs. However, you can also use each ingredient for cleaning on its own. 1/2 cup of straight vinegar in your rinse cycle softens clothes. (Please note: you do NOT want to use vinegar on marble surfaces.) Baking soda deodorizes. Sprinkle baking soda on your carpet before vacuuming to remove odors.
Even though these green cleaning products are not harmful, if you make larger quantities, be sure to mark the bottles clearly, so you know what is in them. This will ensure you use the right product to get the best results.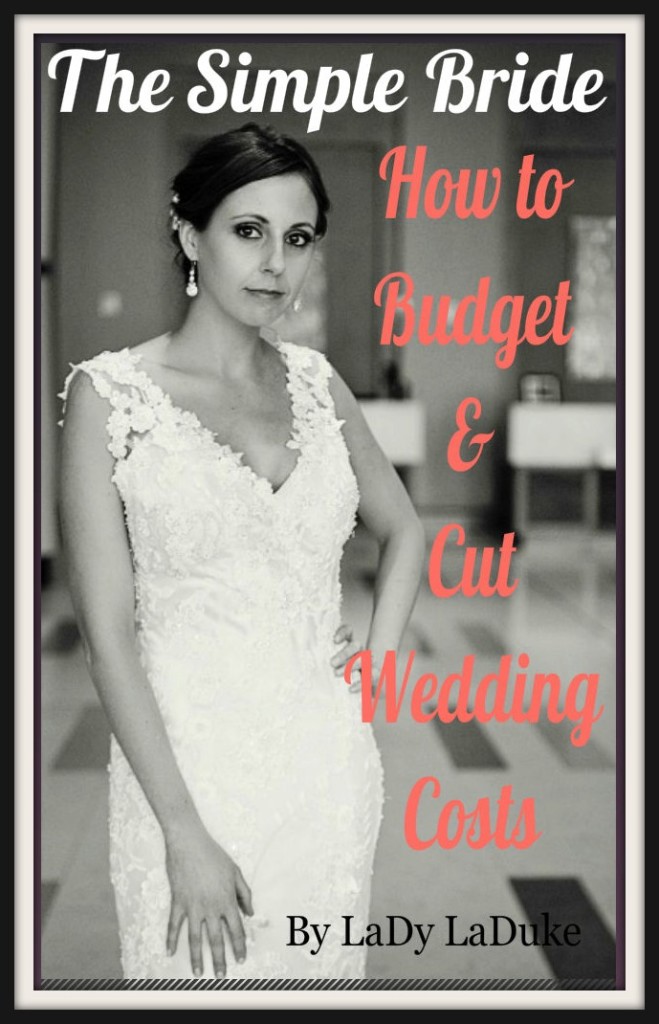 You can plan a beautiful wedding that can suit any and every budget. Most couples prefer to spend the majority of their money on a great honeymoon, but still want to have a memorable wedding.
That's why you need a comprehensive guide to having the best and nicest wedding on a budget.
People throw weddings on a budget every day, and this handy book and guide will help you do it too.
*Creating Your Simple Life Budget
*The Simple Living Planning Timeline
-12 Months Before Your Wedding Day
-6 Months Before Your Day
-3-4 Months Before Your Day
-1 Month Before Your Day
-1-2 Weeks Before Your Wedding Day
-Day of or Before
*Simple Life Wedding Ceremony Help
-Church Ceremony
-Outdoor Ceremony
-Wedding Chapel
*Planning the Reception
-Renting a Hall
-Using Themes
-Outdoor Reception
-Reception To Do List
-Food
-Drinks
-Weather
*Planning the Menu
*Planning the Decoration Budget
*Simple Living Top 10 Budget Tips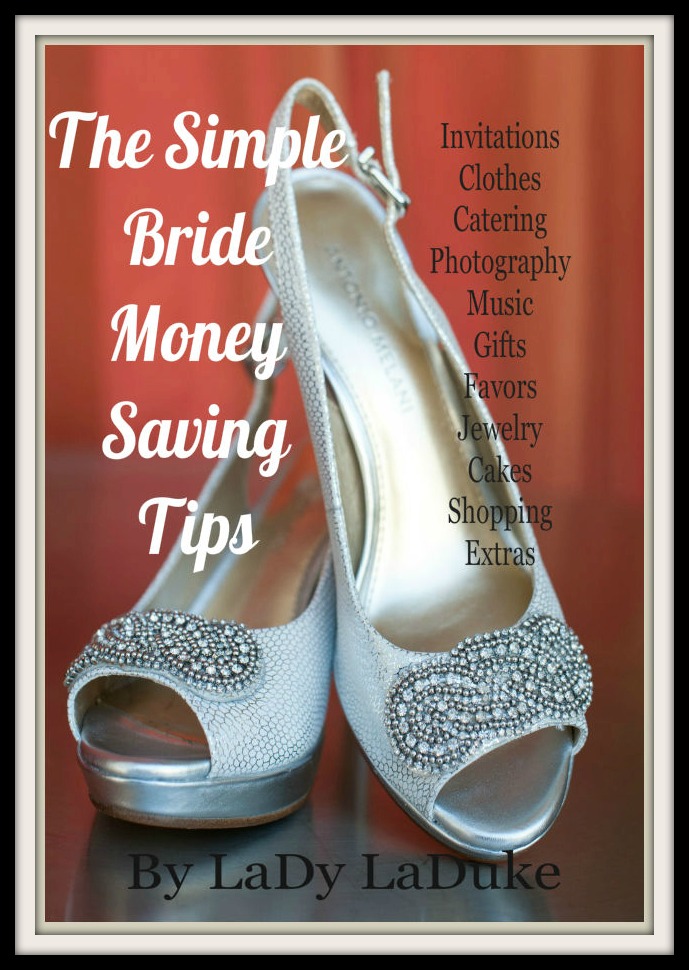 You learn secrets to making your special day as great as it can be, and still have money left over for a honeymoon trip of a lifetime. You'll be ready to plan your wedding with confidence. Enjoy your day, because it will be the first day of the rest of your lives together as a couple!
You'll get all these Money Saving Tips listed below to be The Simple & Smart Bride:
-Affordable Centerpieces
-Invitations
-Wedding Clothing Deals
-Getting Catering Deals
-Saving Money on Photography
-Saving Money on Music
-Wedding Party Gifts
-Last Minute Extras
-Inexpensive Wedding Favors
-Affordable Wedding Jewelry
-Wedding Cakes
-Money Saving Shopping Tips
More to come in The SimpleLiving Book Series from LaDy LaDuke:
~Mommy Makeover Change
~Green Simple Living Change
~Simple Health & Fitness in Life
~Simple Fashion
*Your choice of Book can be selected as a gift with purchase at LaDy LaDuke Etsy. These Simple Living Books can also be purchased alone as the perfect Mom or Bride Gift. Enjoy!
Courtney & Betina~LaDy LaDuke