We Believe in Modern Bride Style…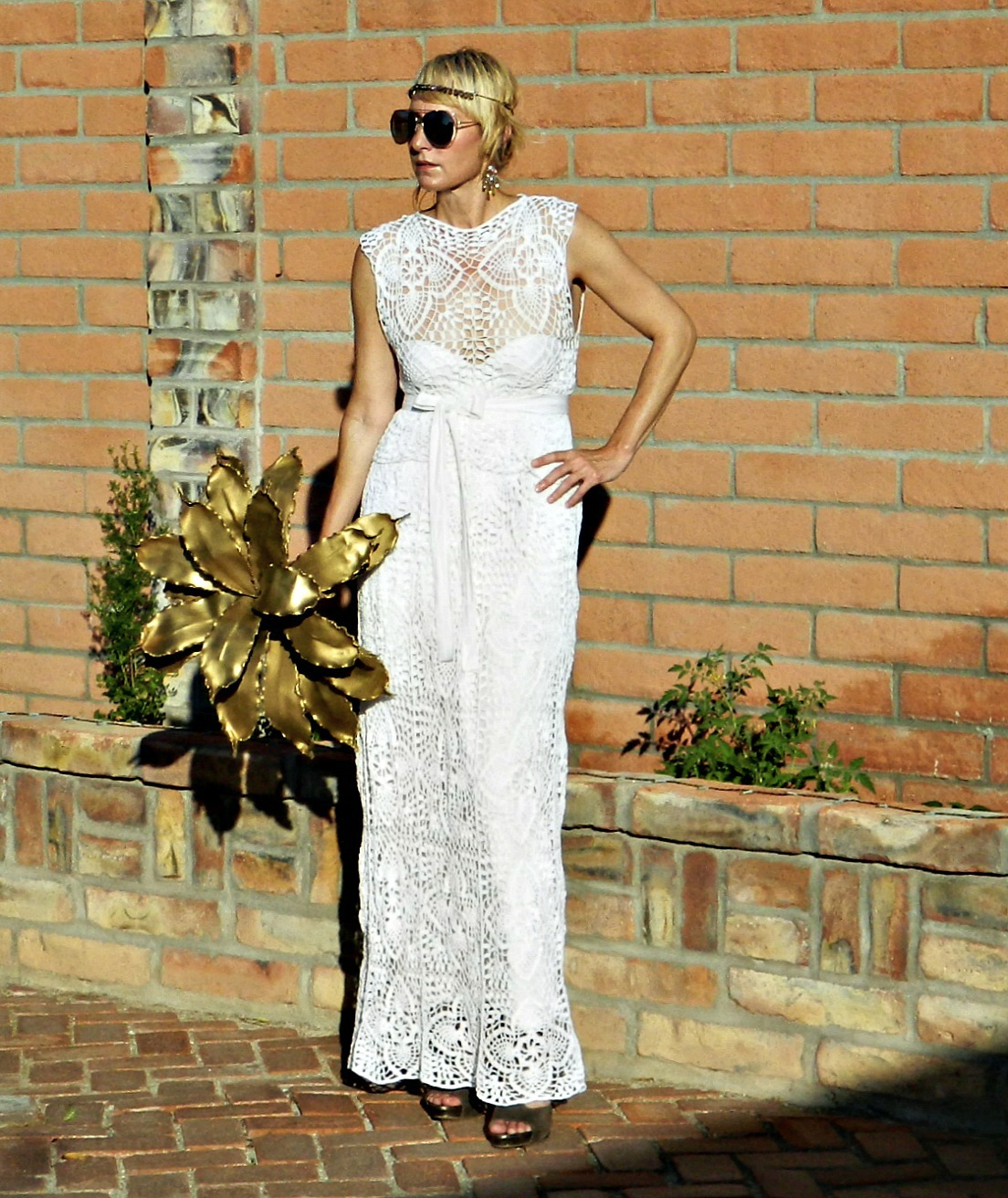 … All Hand Couture Crochet Lace Je Suis Top & Eden Maxi Separates Wedding Dress.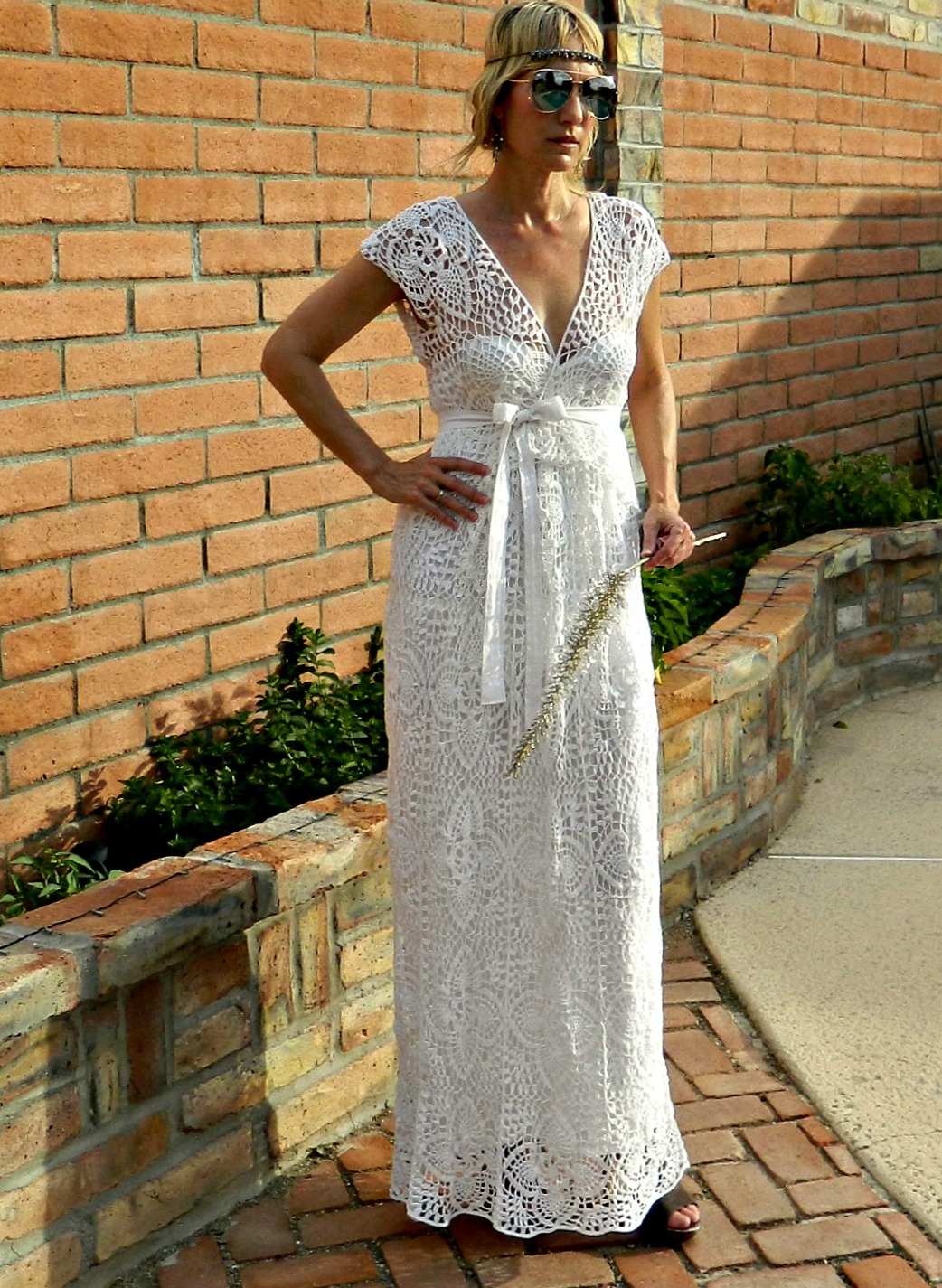 …Lyon Top & Eden Maxi Wedding Gown in Gorgeous Hand Couture Crochet Lace.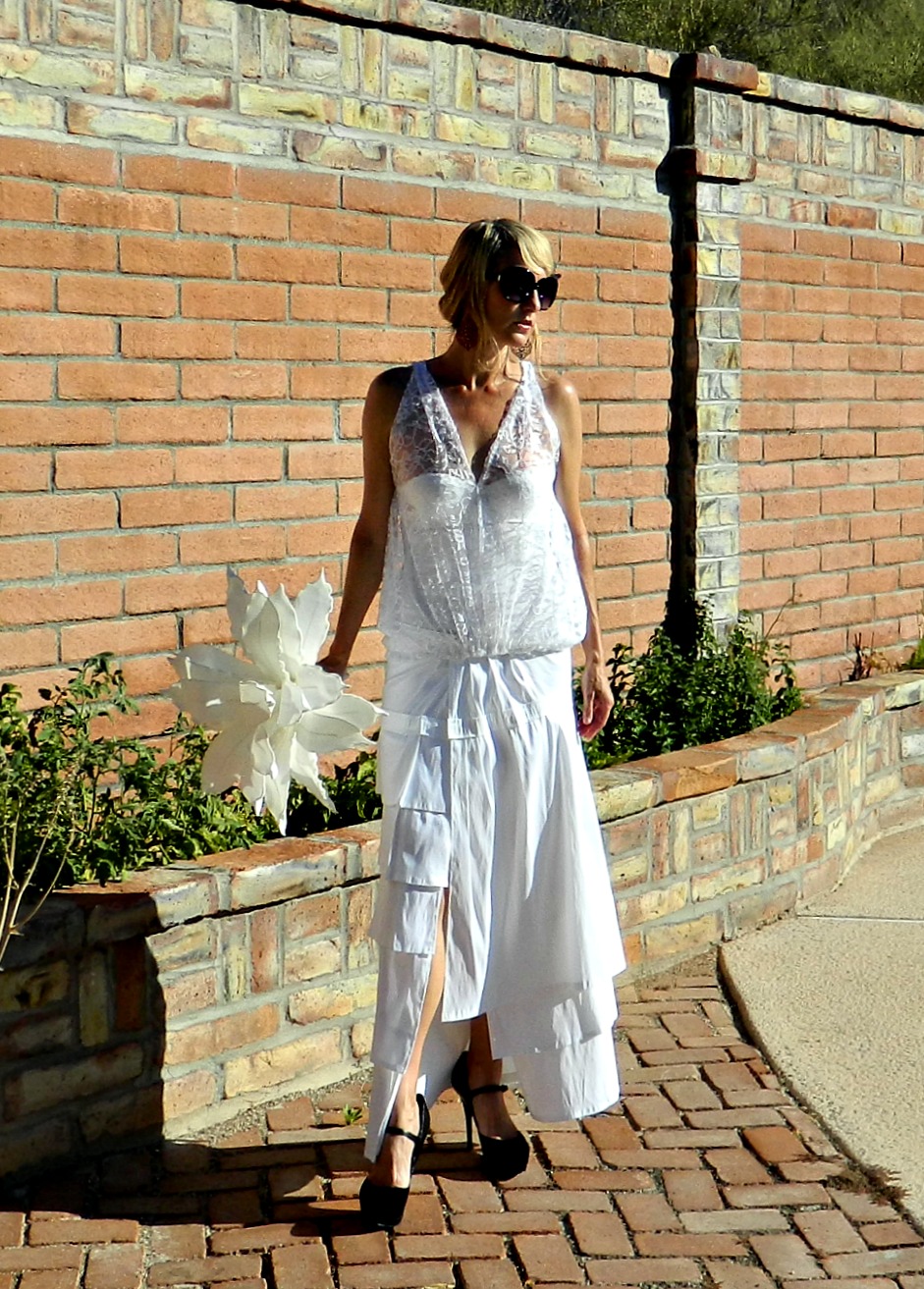 …The Alyssa Gypsy Chic Wrap Skirt. Modern, Alternative, Chic Bride Separates Style with Chloe Couture Hand Sewn Top.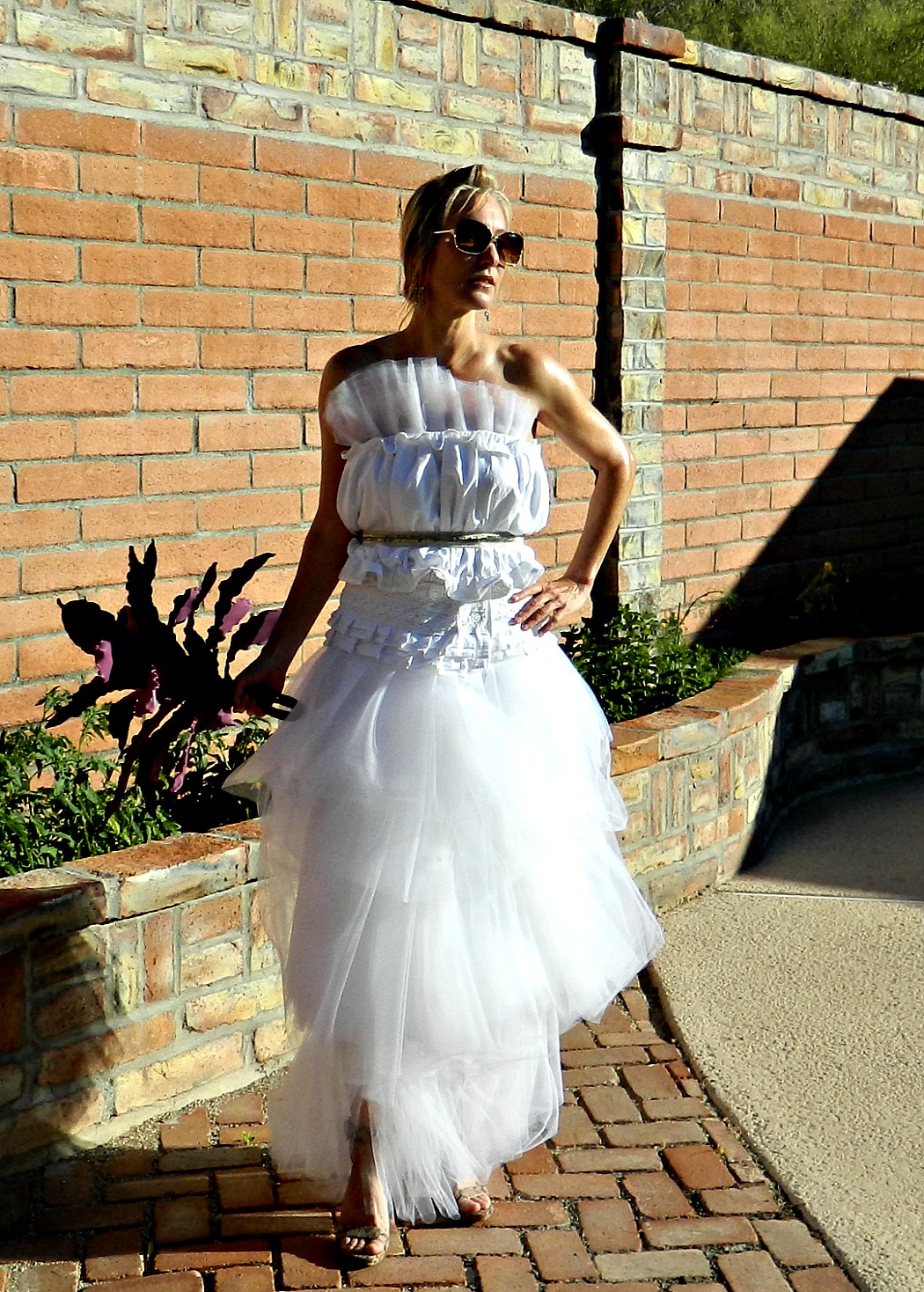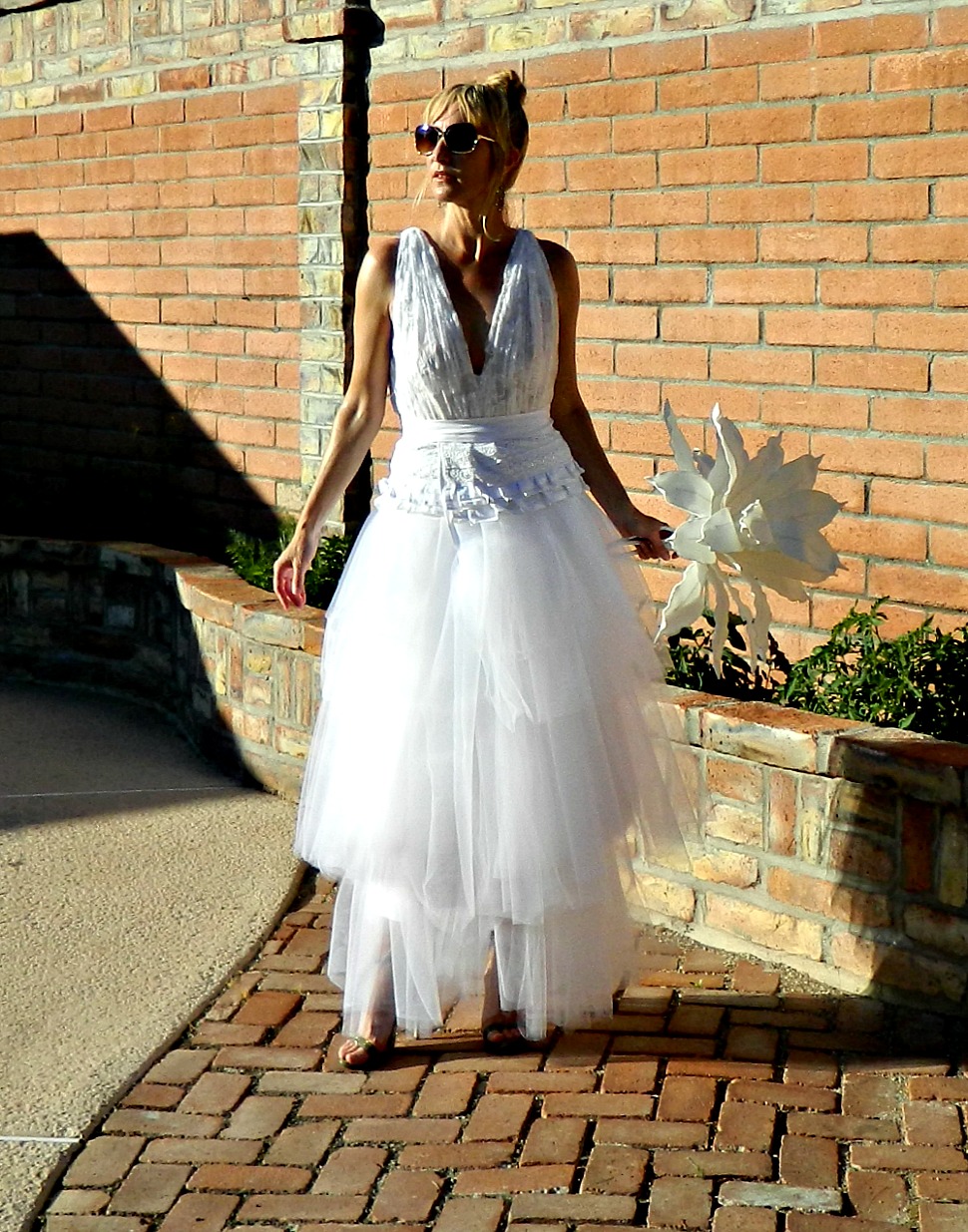 We Like a Little Spanish Influence…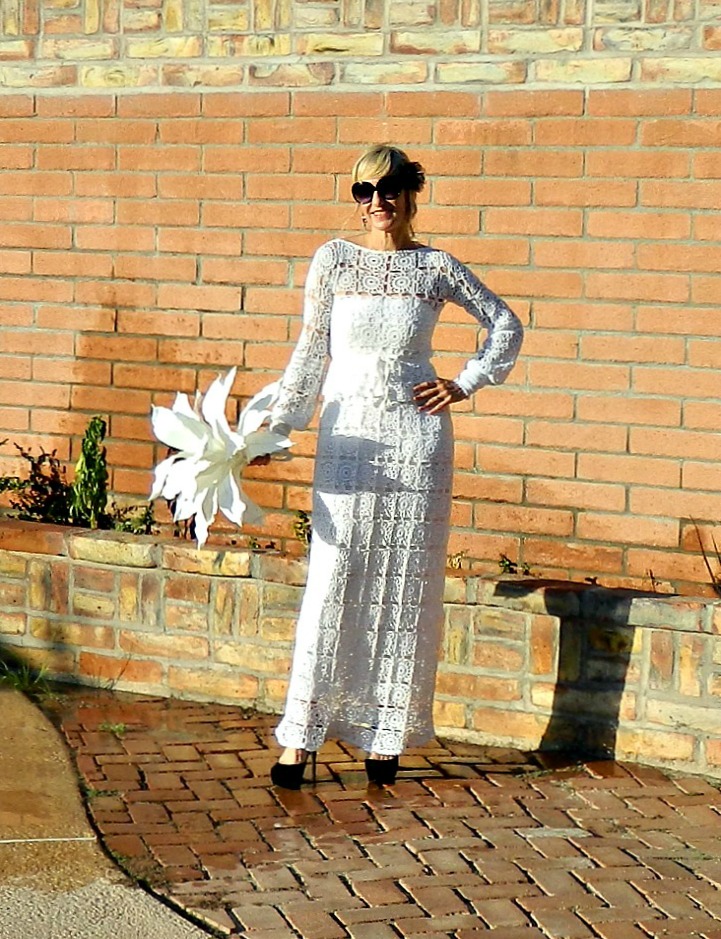 We Think Tulle is for Playing…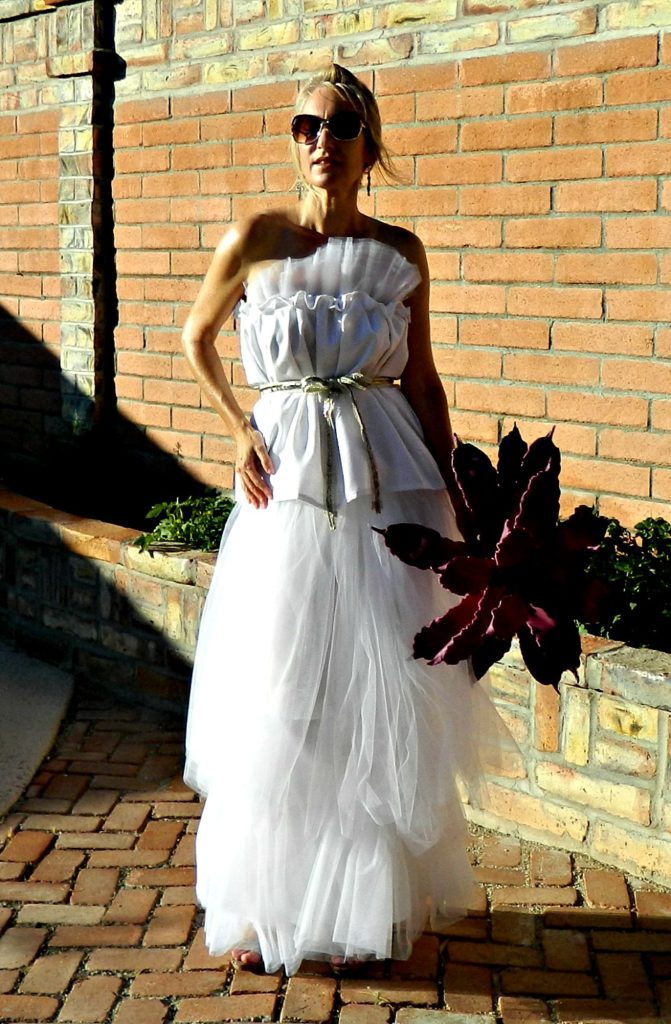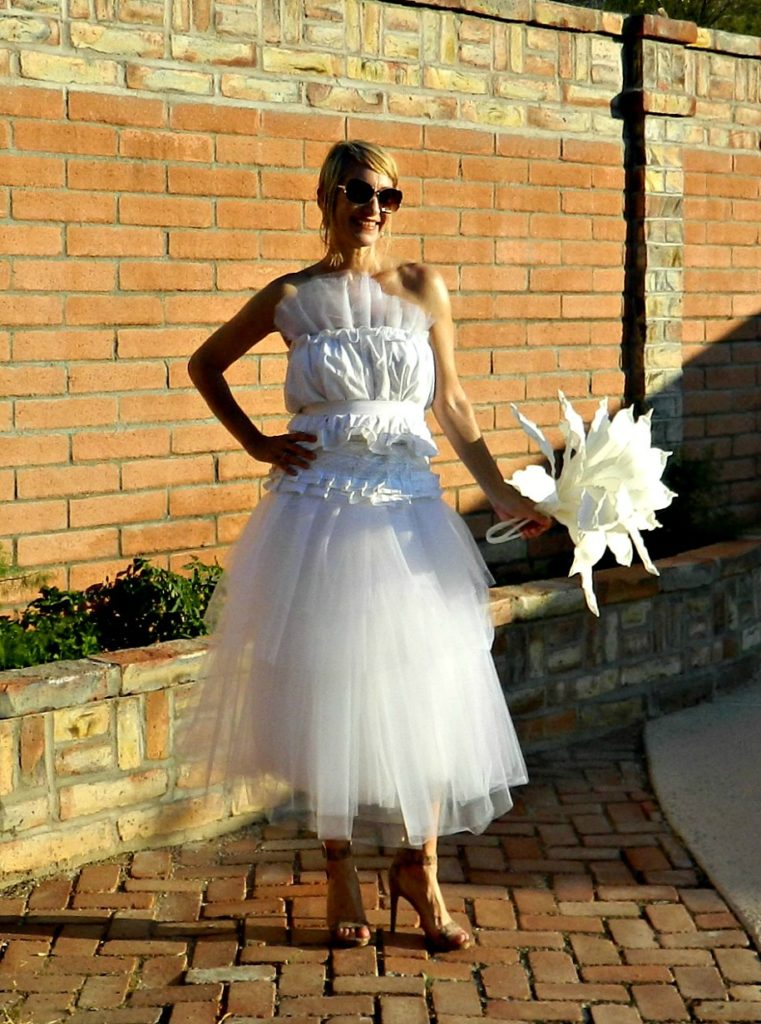 We Believe in Comfy Chic…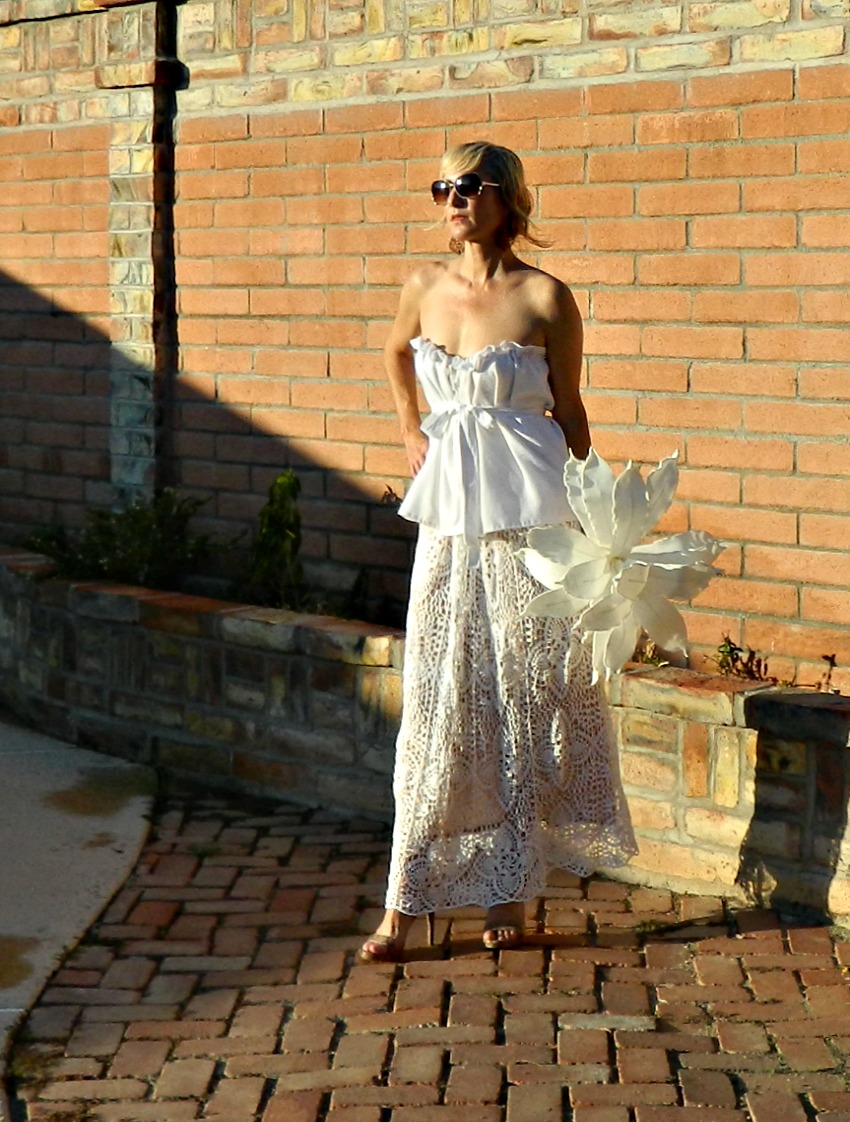 We Believe in Bold…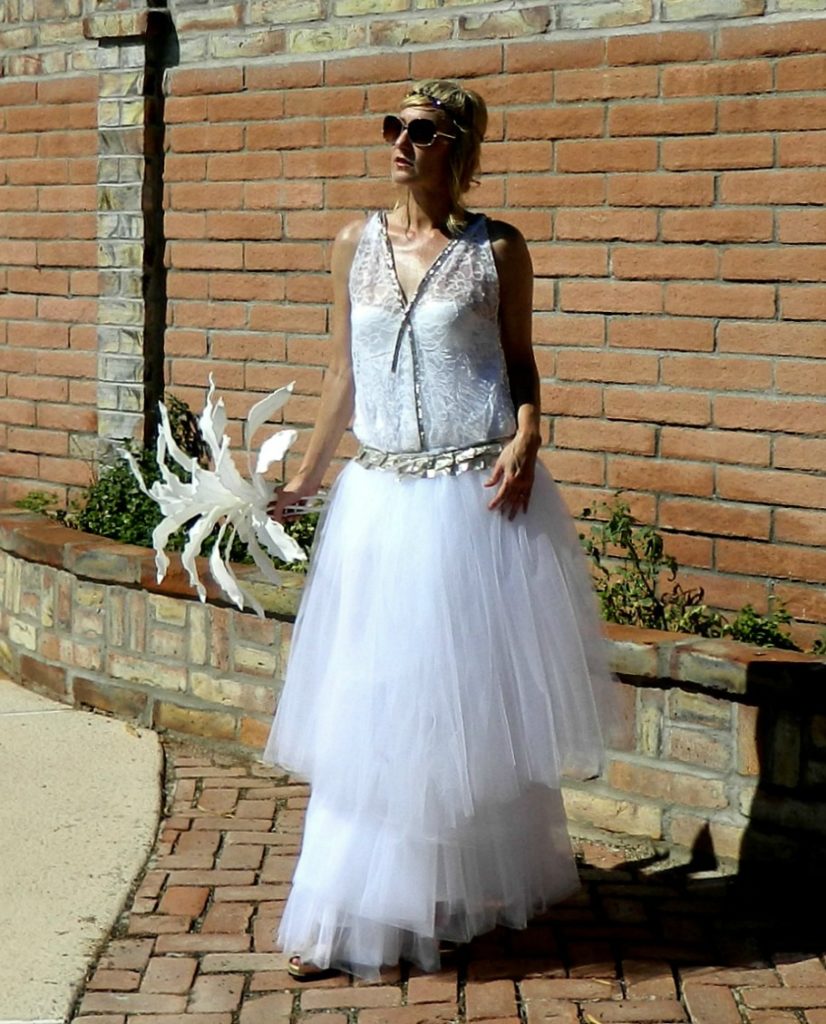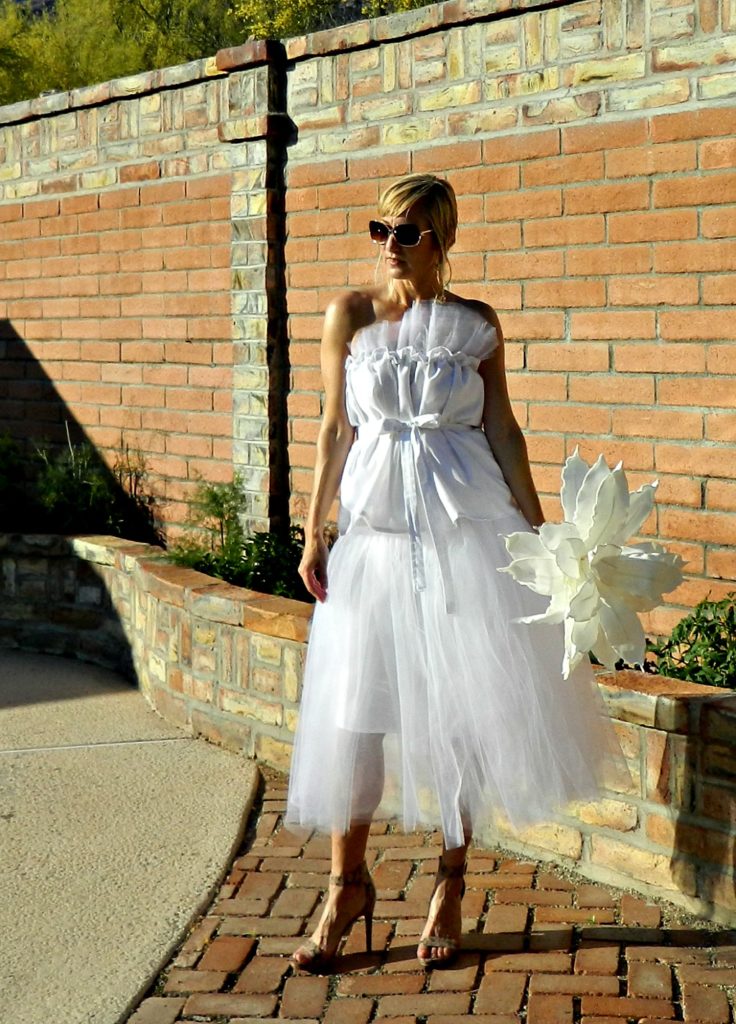 We Believe in Retro…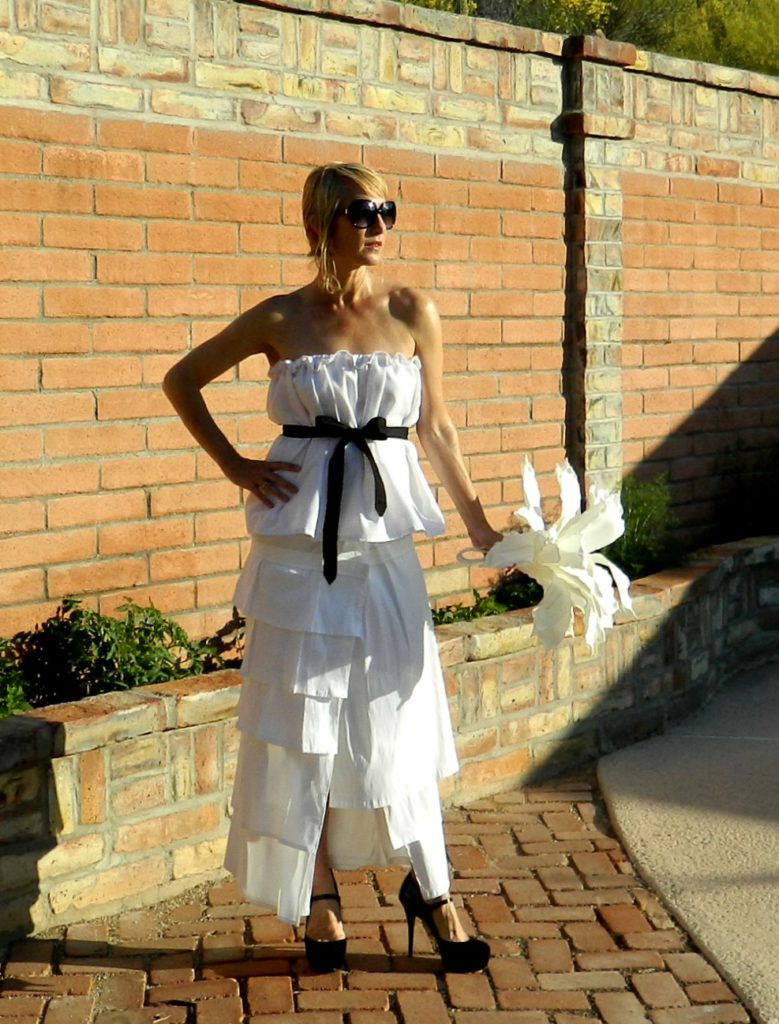 We Believe in Couture…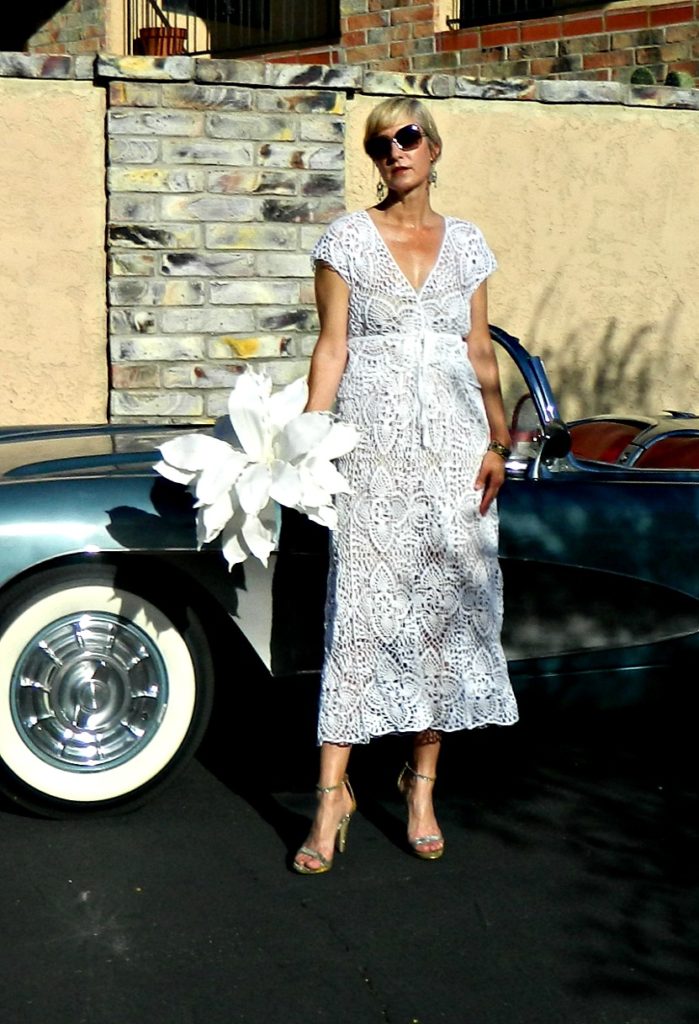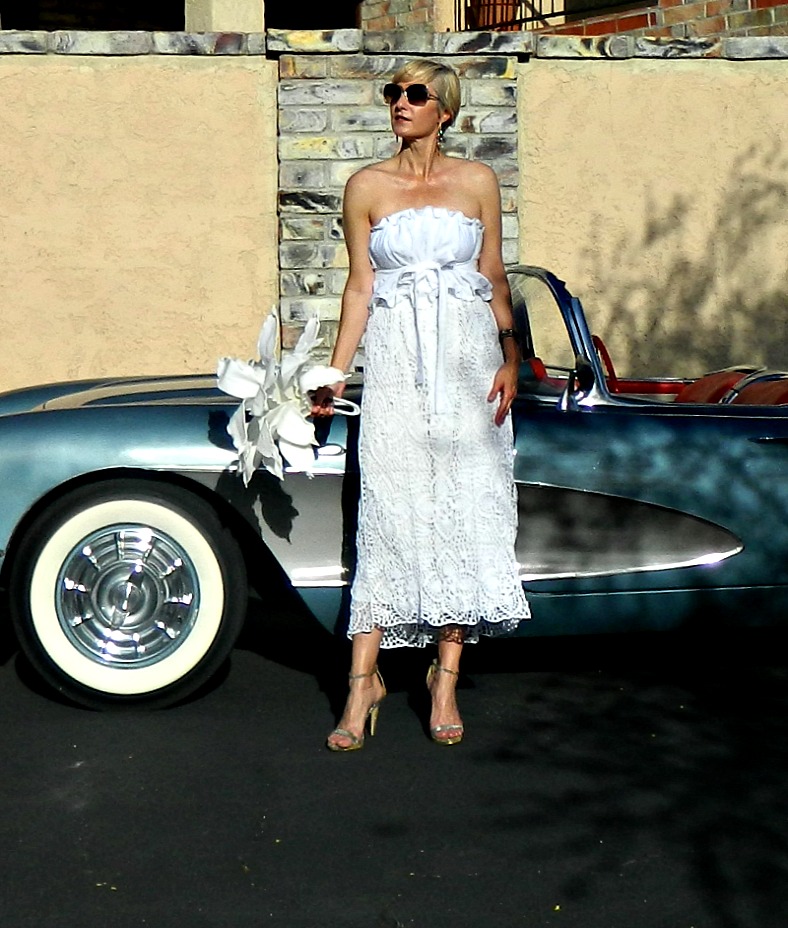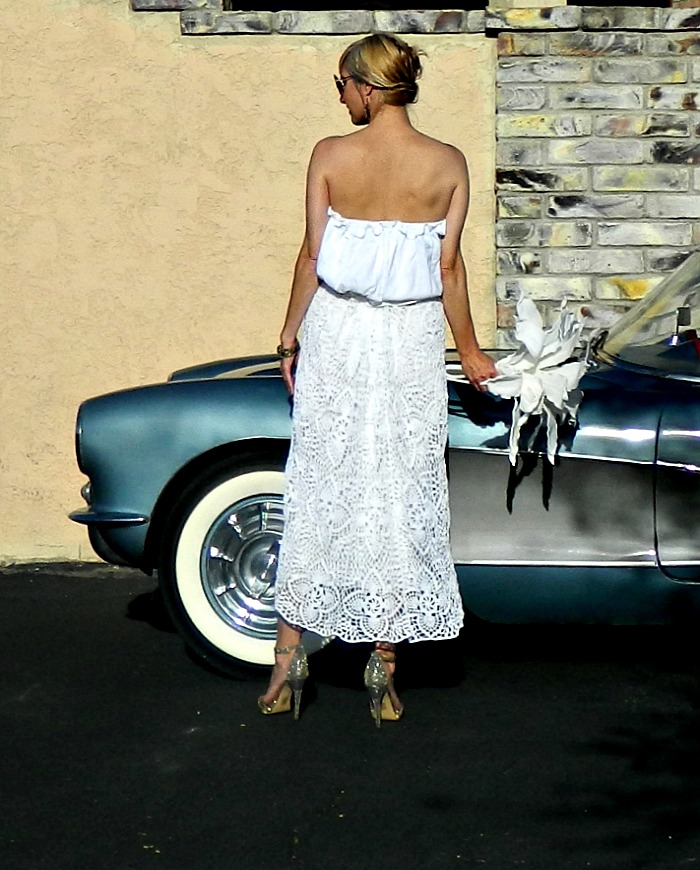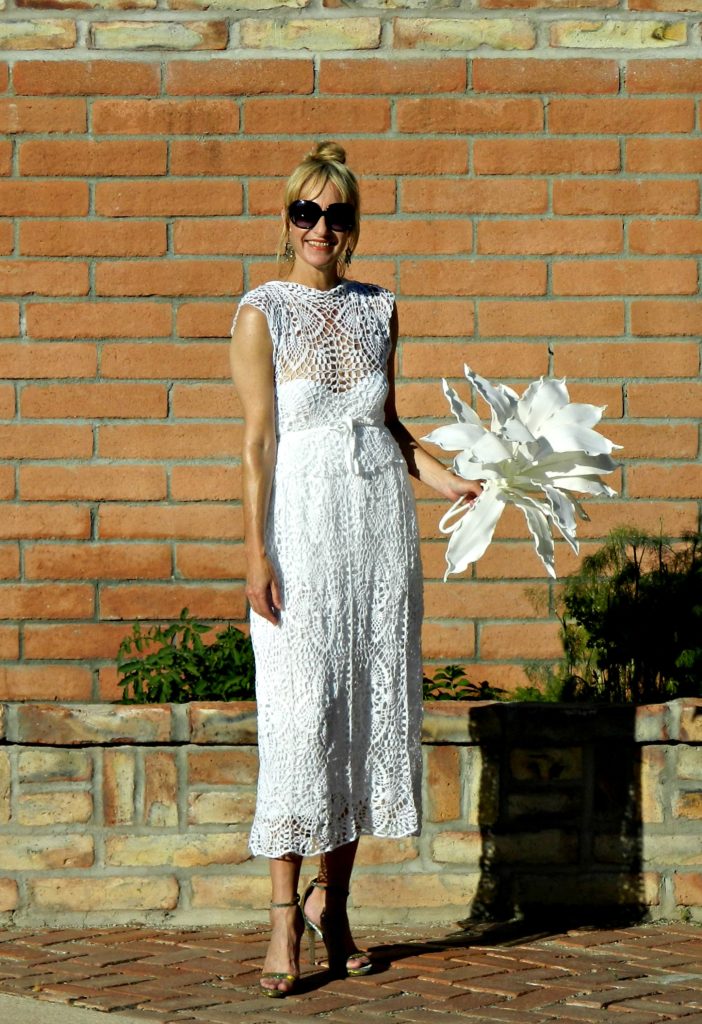 …We Believe in Versatility…
Bonjour Top Worn Two Chic Ways…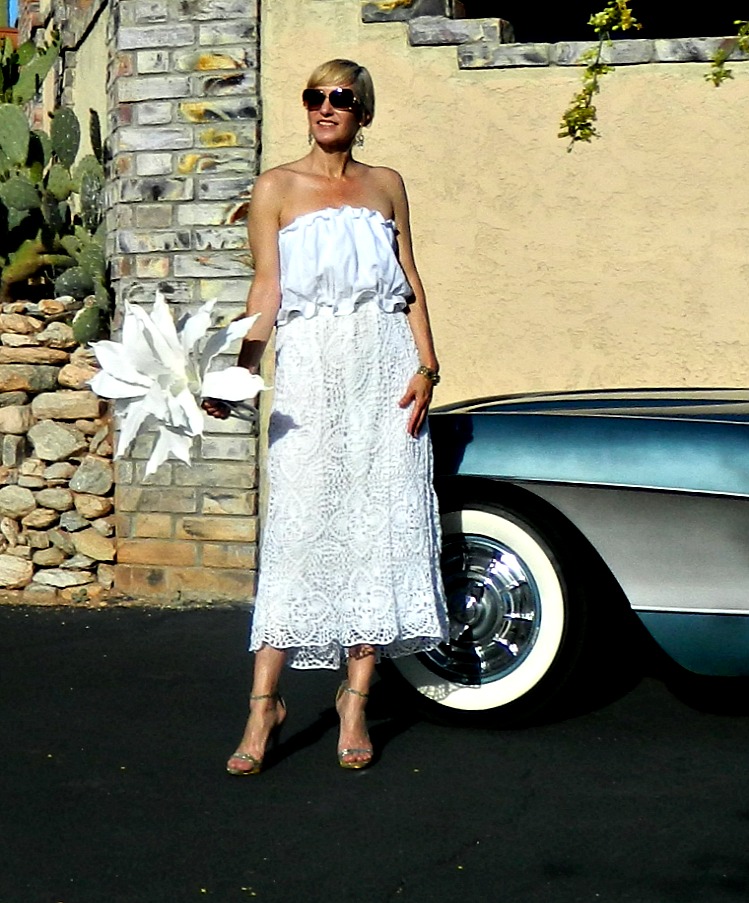 Bride Chic Style…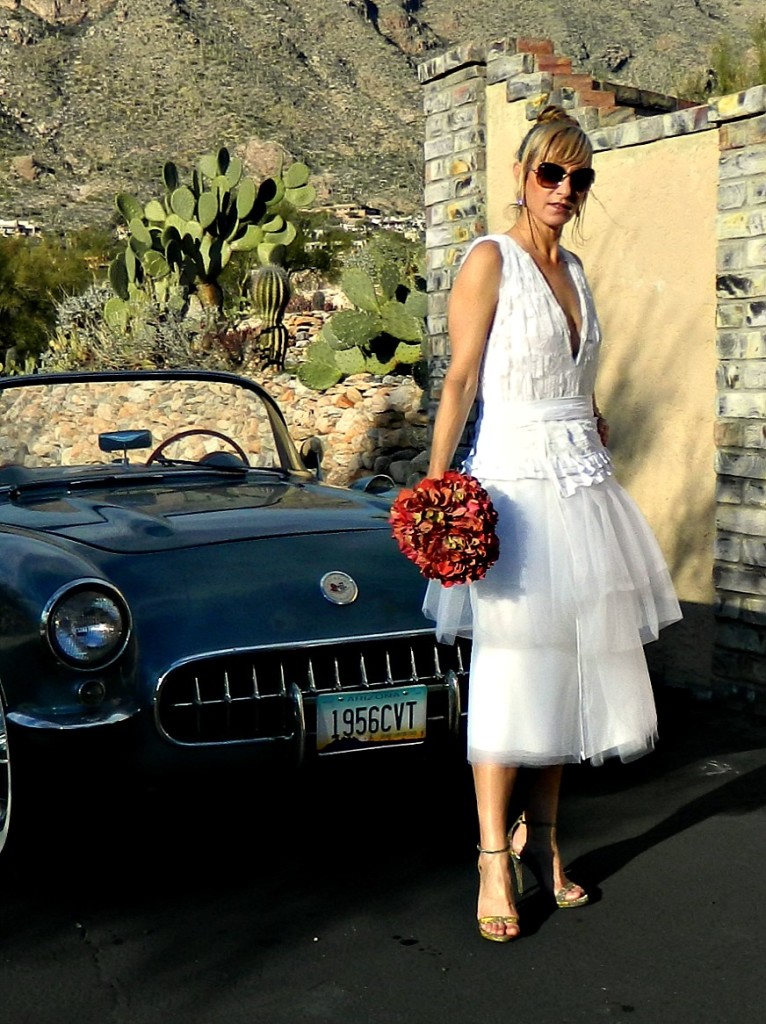 We Believe What You Want to Wear as a Bride Should Be Your Own Take.
These Lace, Linen & Tulle Skirt & Top Bride Separates Are Intended for the Modern, Alternative Bride.
The Karen Couture Deep V Lace Blouse with Under Top…Lace Blouse-White Lace Top-Bridal Separates-Hand Sewn Bride Clothing in Modern, Chic Style.
Modern Bride Style…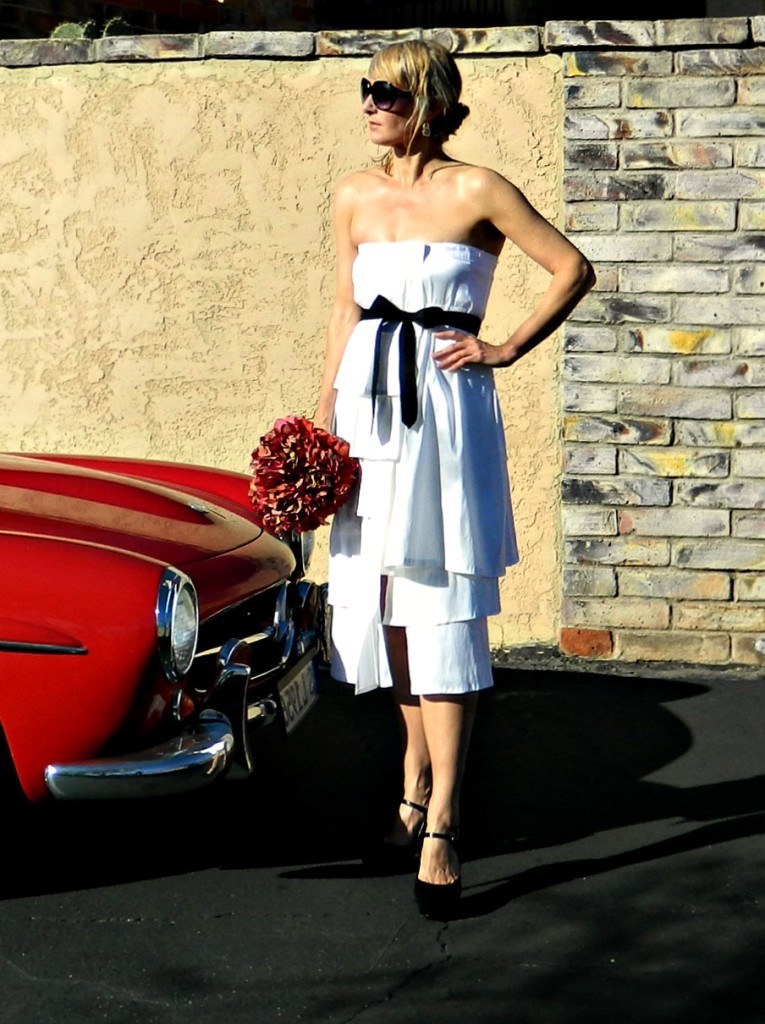 We Believe What You Want to Wear Pregnant or Not as a Bride Should Be the Same…
If You Need a Maternity Wedding Dress with Just as Much Style Not Maternity, Shop Our Pregnant Bride Chic Line.
This Coco Dress has Just Enough Channel Inspiration for Your Special Day.
Retro Wedding Dress-Tea Length Wedding Dress-Bride Clothing Wedding Clothes in Modern, Chic Alternative Style.
We Think If You Like the Coco Dress, You May Also Like The Lulu Organza Wrap Dress…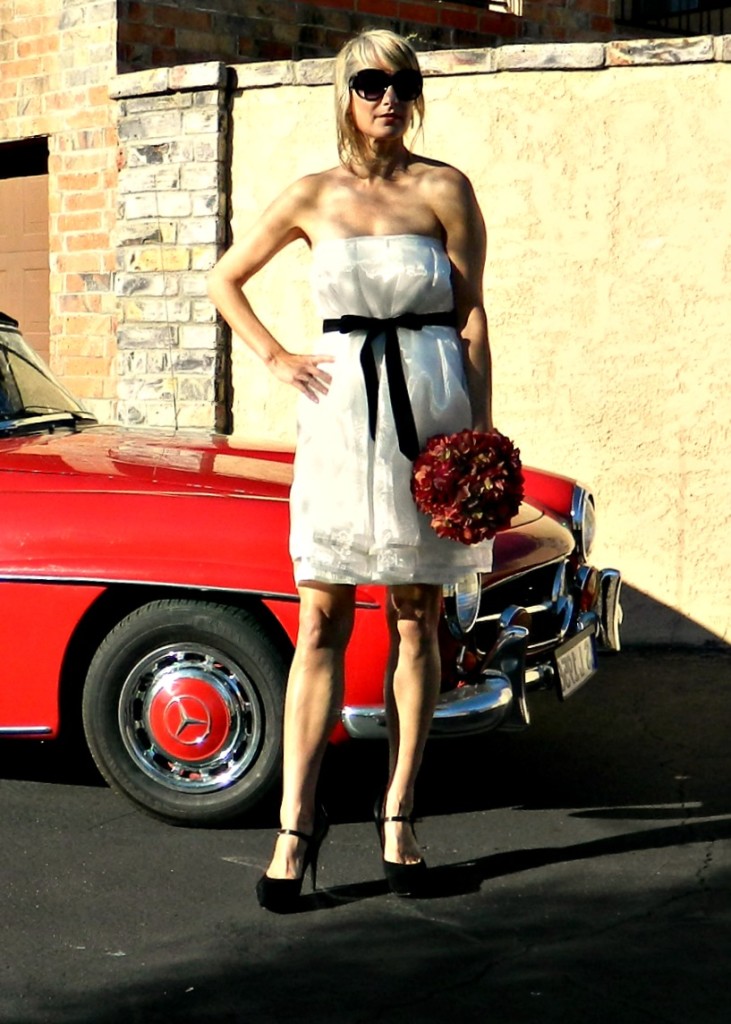 The Organza Ribbon Trimmed Wrap Dress is Luxurious, Easy to Wear & Super Chic.
Wrap this Shimmery & Gorgeous Above Knee-Length Dress which Gathers Fully Around White with Silver & Grey Polka Dot Silky Satin Underneath the Organza Layered Sheen.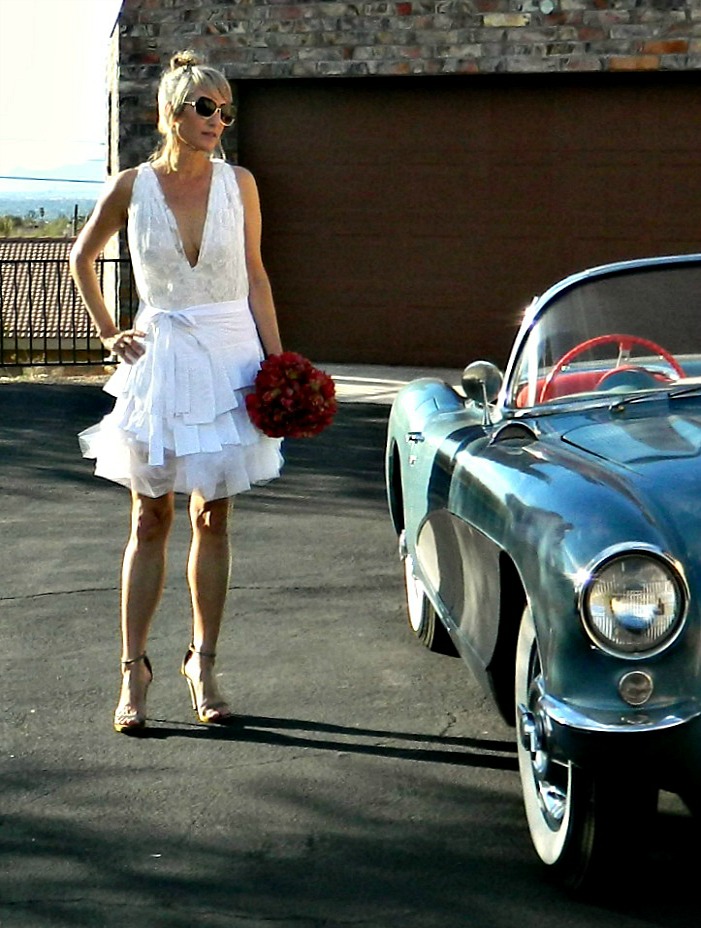 This One of a Kind, Layered, Staggered-Hand Placed Tissue Linen Looped Gathered Detail Falls from Your Hips. Then Tulle Layers Finish Underneath. Each Andelin Loop Wrap Tulle Skirt Will be Different & Its Own Work of Art.
The Andelin Loop Layered Tulle Skirt Style…The Randomly Staggered Tissue Linen Loops & Tulle are Layered Extensively for Its Unique Look.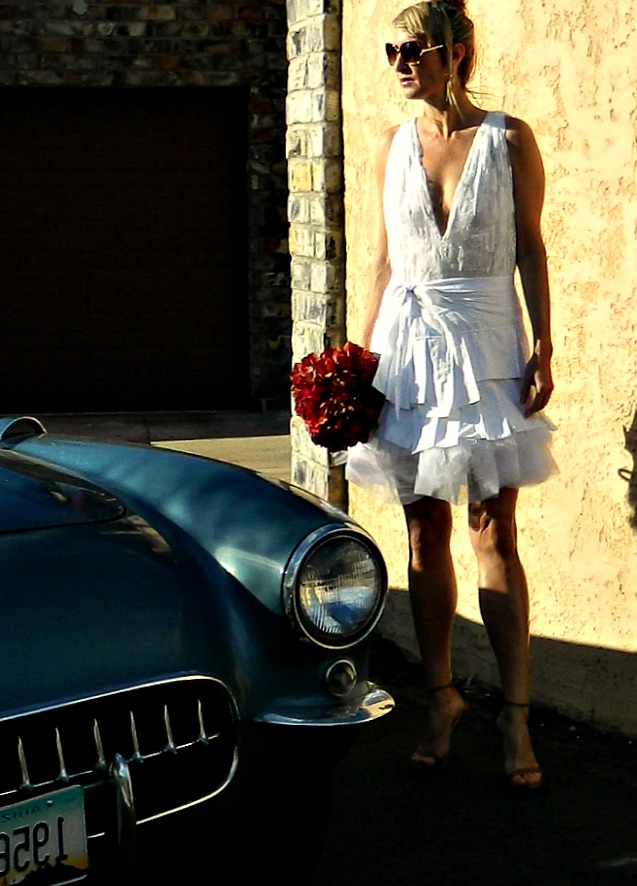 We Believe in Ease…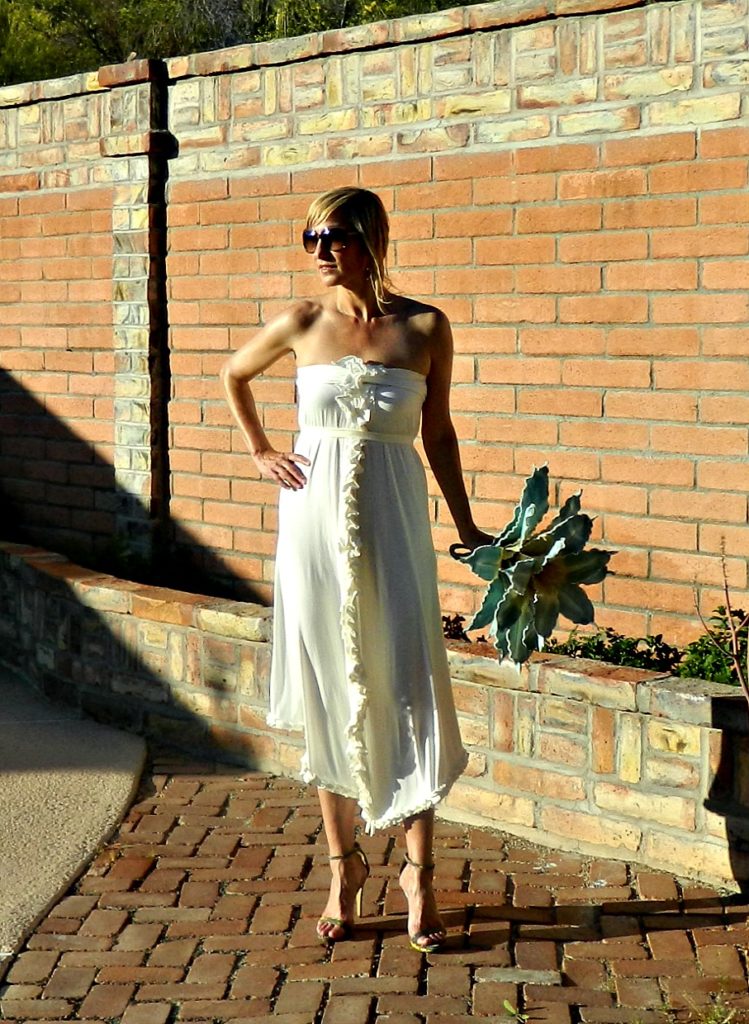 The Off-White Delicate, Luxurious, Super Soft & Comfy Rayon Knit Spandex has Four Romantic Ruffles Accenting the Center Top Gathered Strapless Wrap.
Hand Folded Ruffles Fall and Layer Down the Center Front & Line Hem.
We Believe in Bride Chic Wedding Clothes Separates, Like Gorgeous Crochet Lace Tops with Highly Detailed Linen Skirts…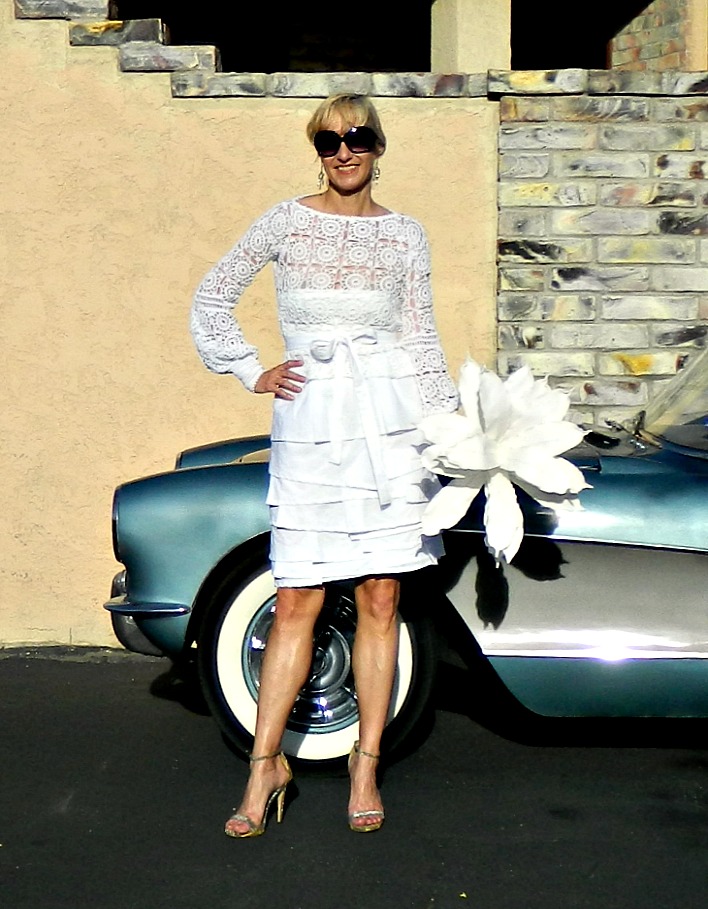 …We Think There is More Than One Way to Wear Couture Crochet Lace.
Designed to Fit, Accommodate & Flatter All Body Types Shapes & Sizes. The Delicate Hand Sewn Rose Lace Gives You Ultimate Drape & Fit for Any Size.
We Believe in Alternative…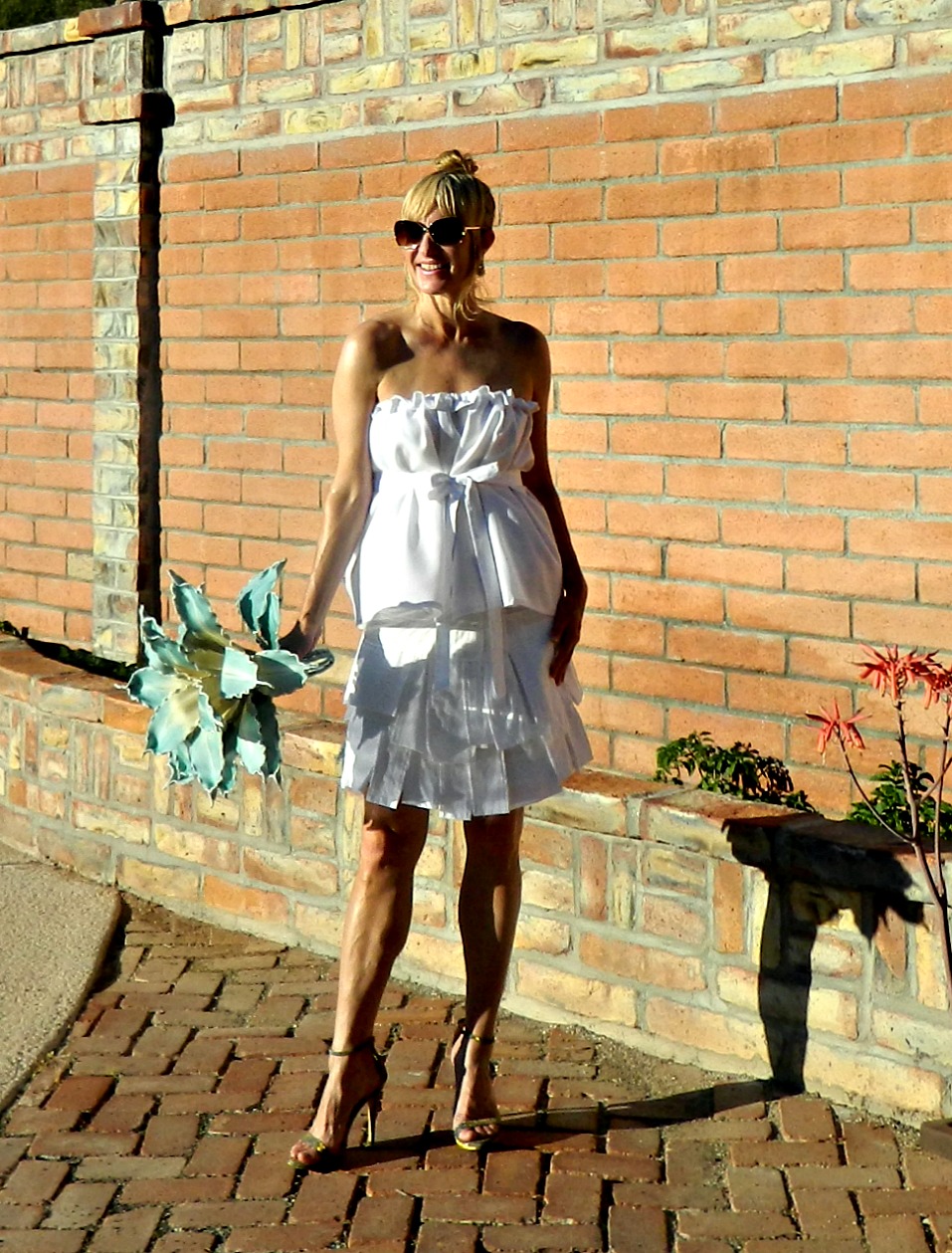 ..Le Bonjour Tissue Linen Top-Bride Clothing Wedding Clothes Separates for the Bride in Alternative Modern, Chic Easy Style.
Andelin Loop Wrap Skirt-Tissue Linen Bride Clothing Wedding Clothes & Skirt Separates for the Bride in Alternative Modern, Chic Style.
Alternative, Simple, Yet Different are Styles for the Modern Bride, and We Don't Believe in Disappointment…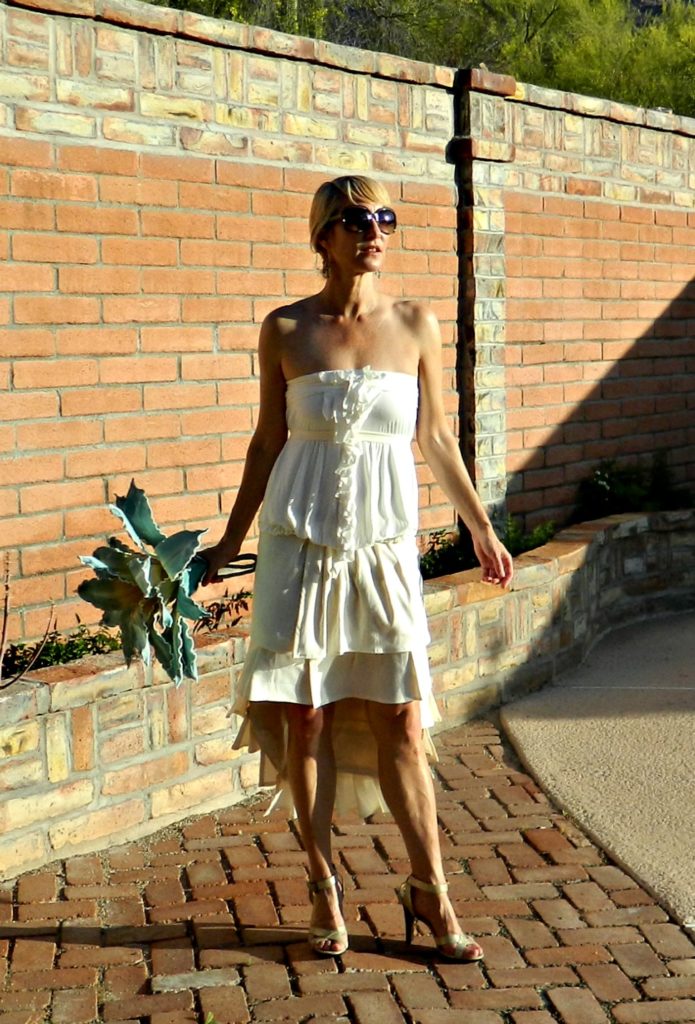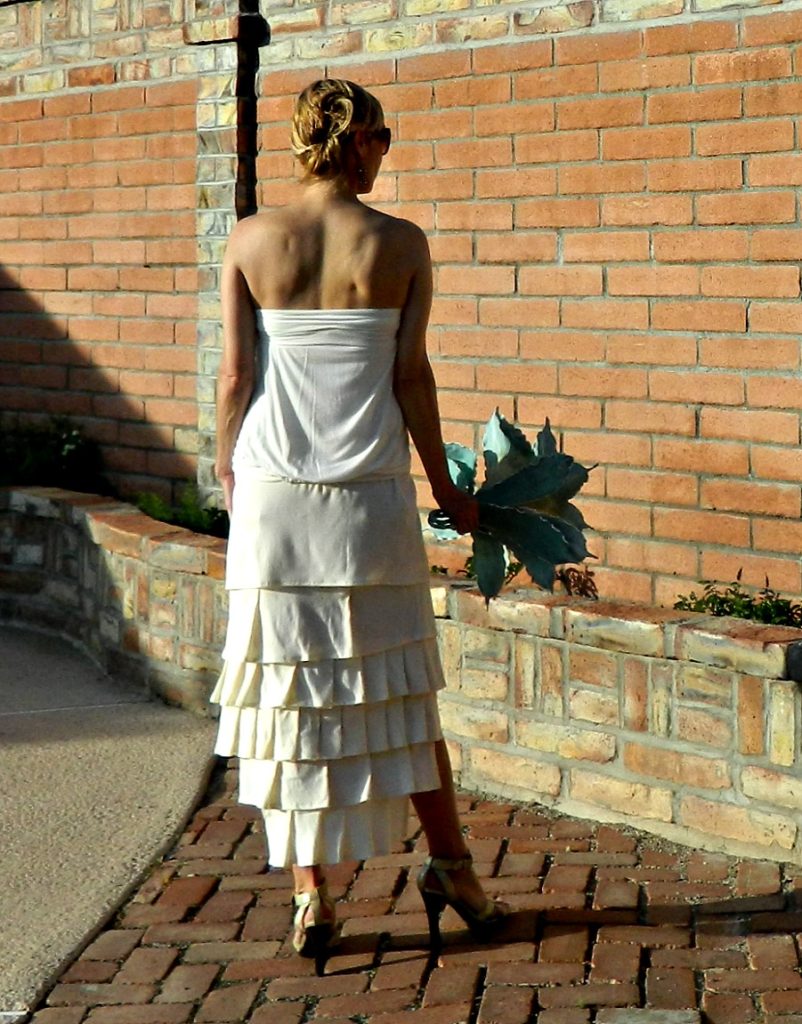 …The Sophie Top Can Also Be Worn Easy Fit…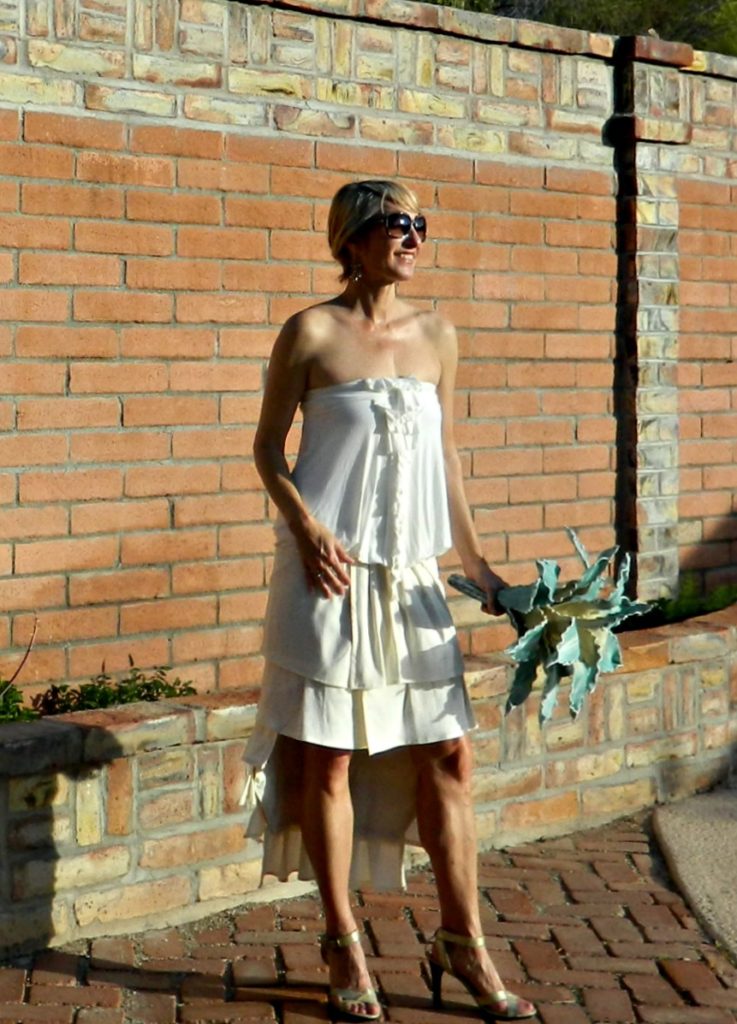 We Believe in Different…Ribbon Bonjour Style Bride Separates Worn Two Ways…
Our alternative, yet simple Chic Bride Separates Clothing for your wedding give you modern style and easy fit.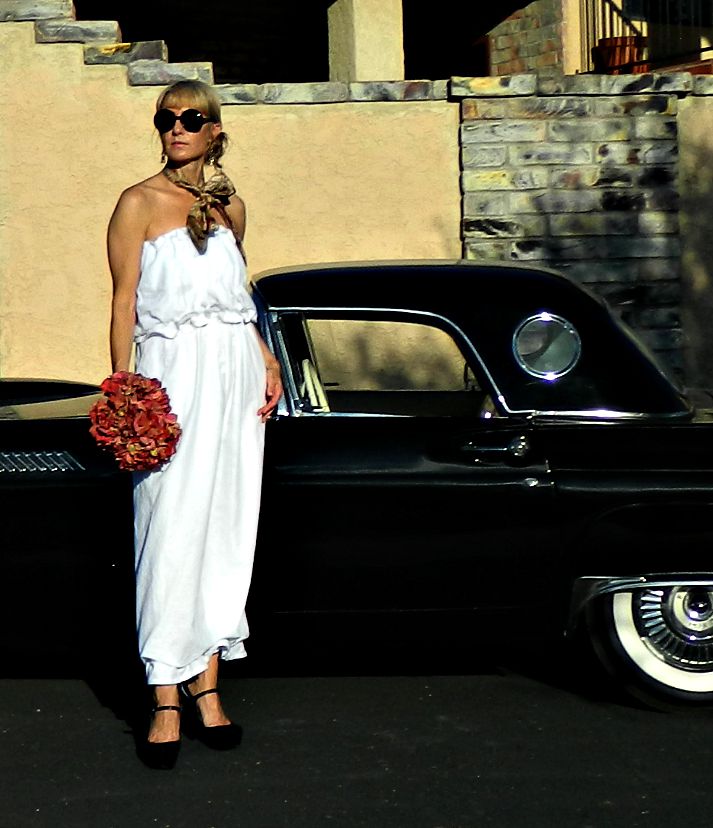 Bonjour

Tissue Linen High Waisted Ruffle Bubble Skirt Separate with Bonjour Linen Top Worn in Two Ways, Ribbon Belted or Easy Fit..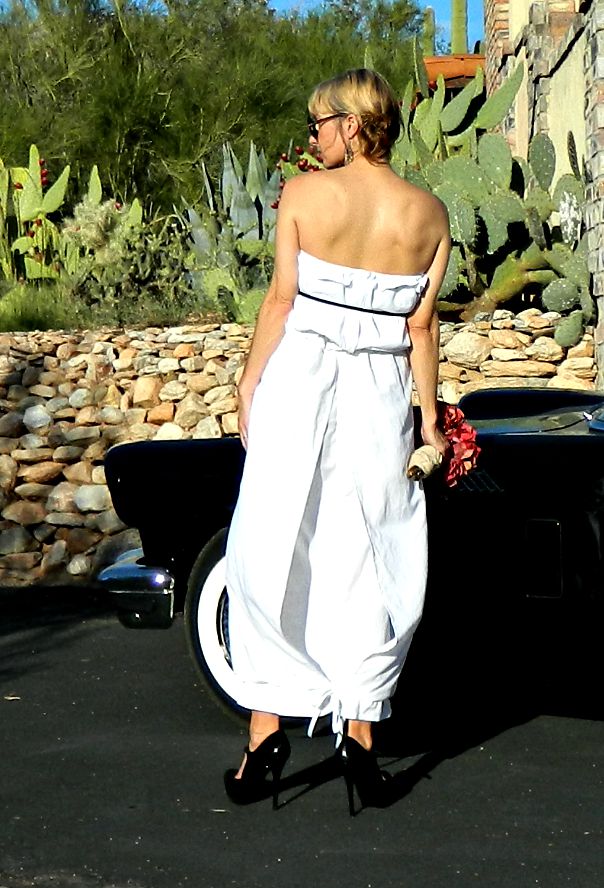 Bottom of the Skirt Has an Adjustable Drawstring Ribbon Tie for the Bubble Shape. All Top & Bottom Edges are Trimmed with Grosgrain Ribbon & Have a Ruffle Flair Edge.
Wear it Two Ways: You Can Wear it Easy Fit or Ribbon Belted. Comes with Matching Ribbon Belt. You Can Also Wear It Lower at Your Natural Waist.
We Think the Bride Should Dance at Her Reception…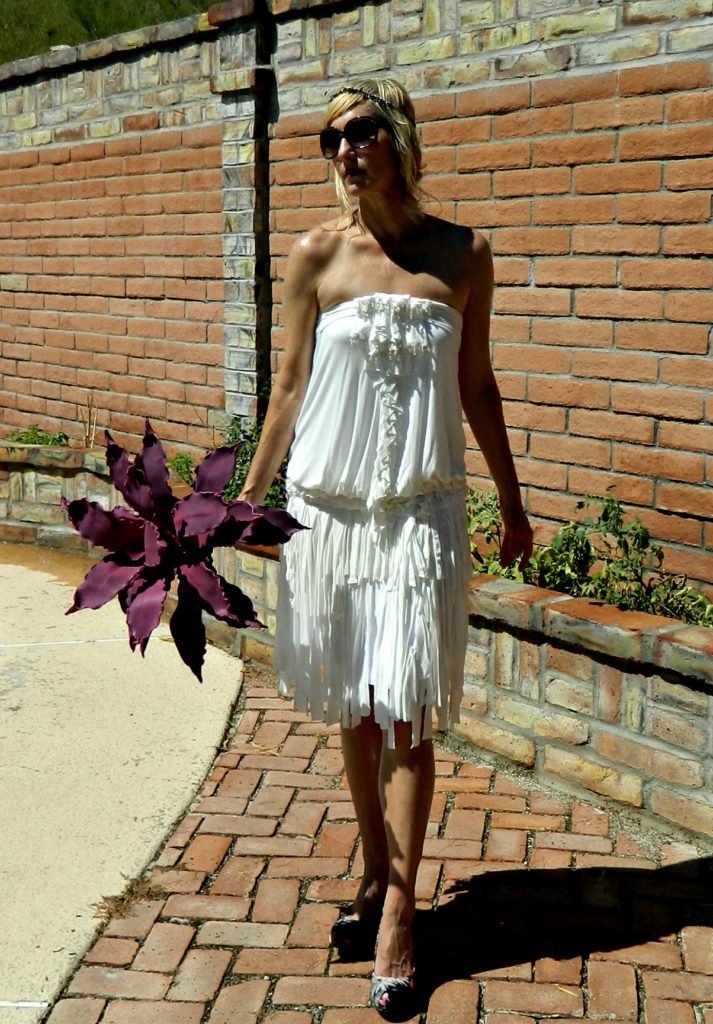 …The Sophie Jeweled Strapless Top & Charlize One of a Kind Fringe Wrap Skirt above will look great on any type of bride or woman. These are clothes for all women who need chic and modern, yet easy stand out style.
We Think Comfortable is Chic.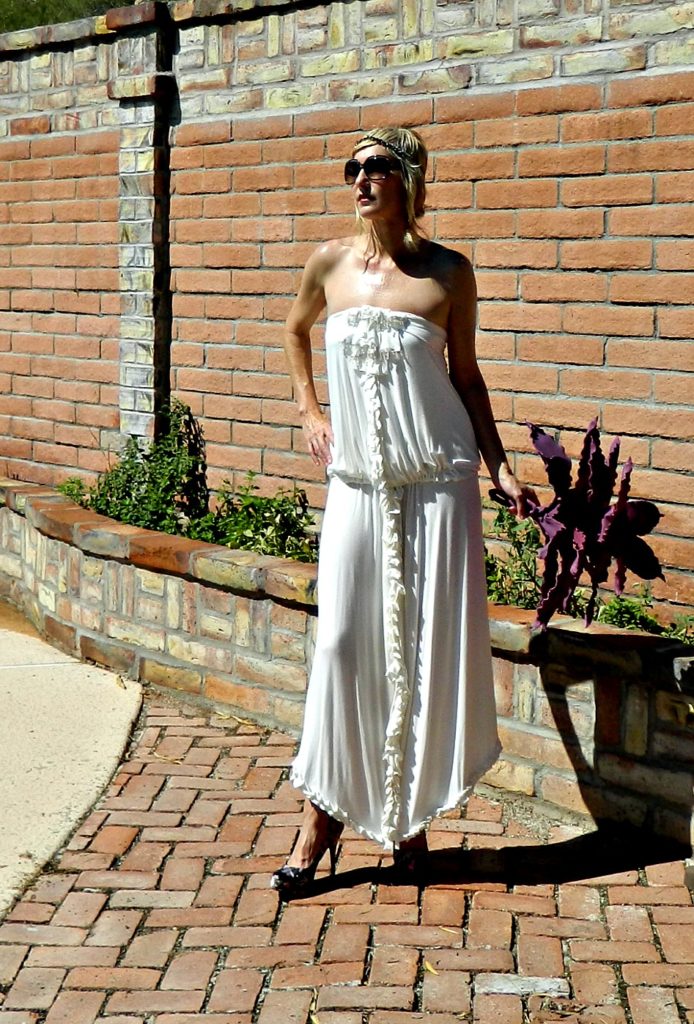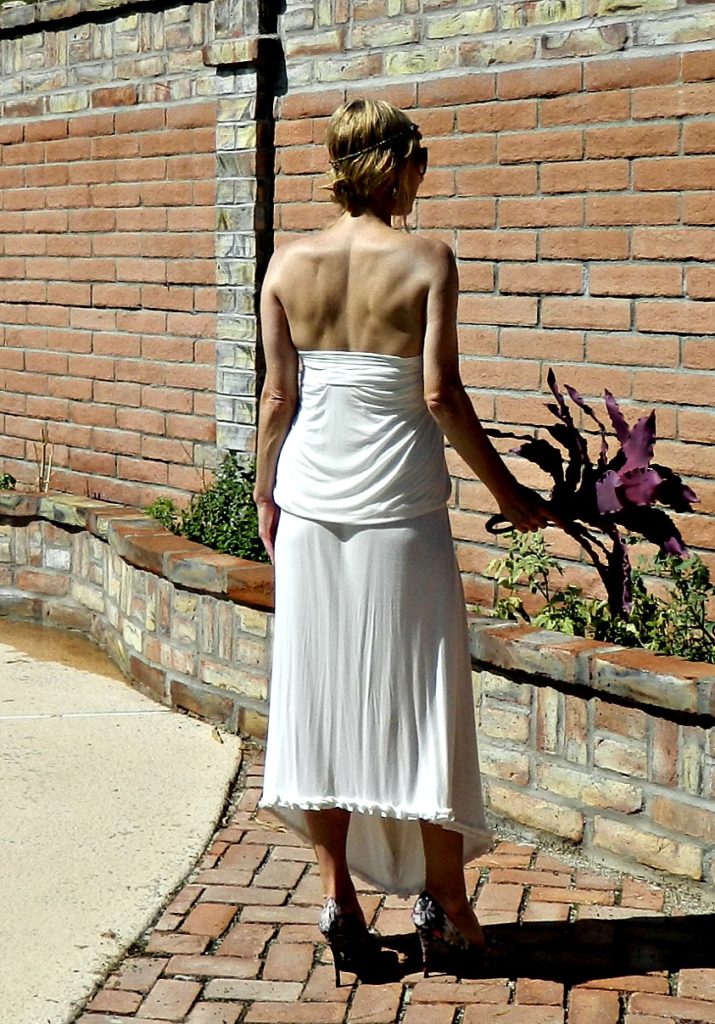 We Believe in Beach Wedding Style.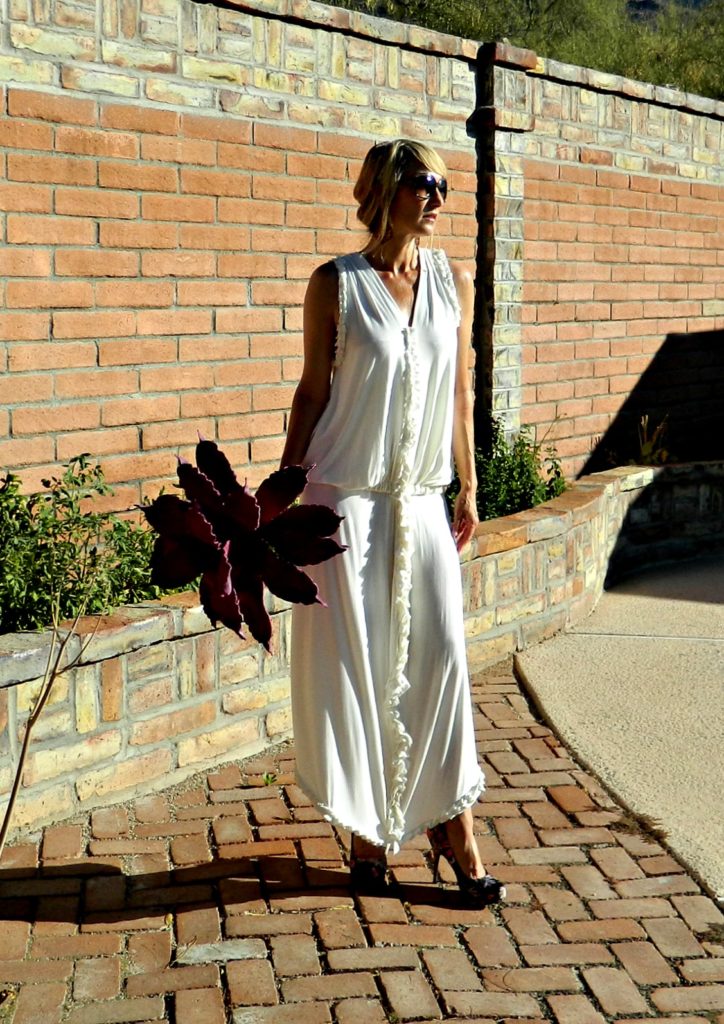 We Think Wedding Gown Separates Give More Style…
…The Boho Chic Maxine Skirt with Matching Under Slip Paired with The Easy Fit Avery Top.
Different Style Tops & Skirts for the Bride with different cuts and shape let the Bride choose what she knows will look great for her Bride body, and we are designing a variety of looks to please a Bride, who needs some tradition in her modern pregnant take, or wants to be sleek and boho chic and more wedding reception party casual.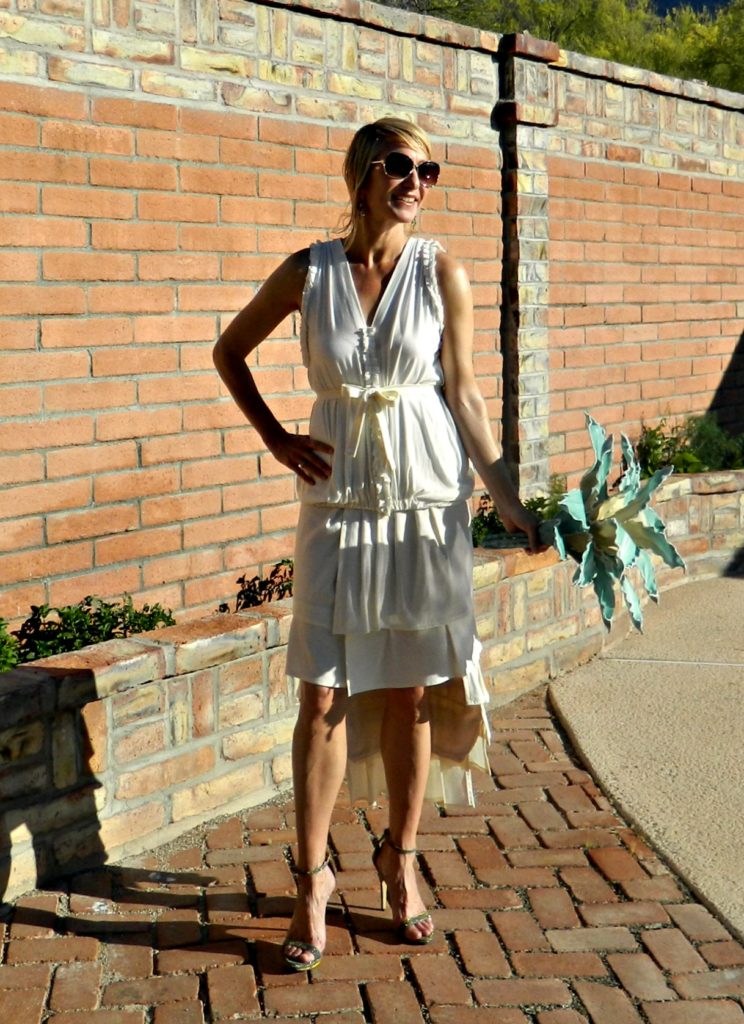 …Avery Tie Top & Roxanne Skirt Chic Bridal Gown Separates for Any Size Bride in Modern, Clothing Style.
We Think a Bride Wants Many Stylish Options.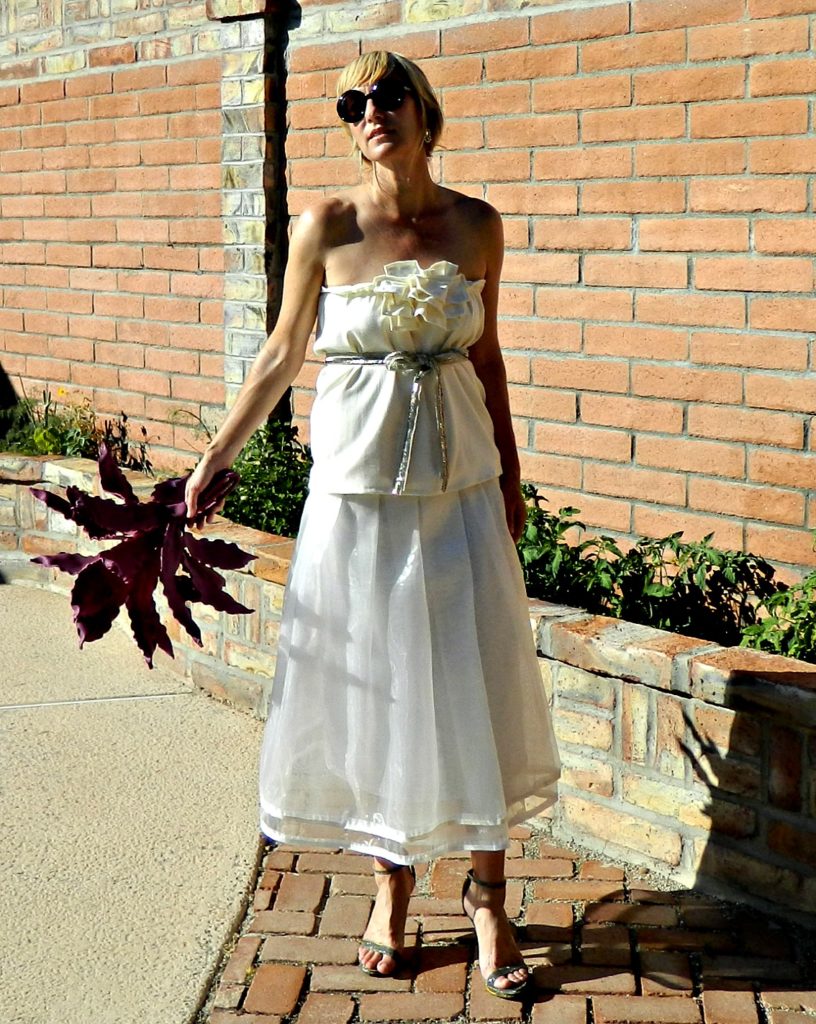 Regardless of your wedding style, our LaDy LaDuke wedding clothes for the Bride will flatter many body types. The Mon Cherie Mirror Organza skirt and Ruffled Le Bonjour Jeweled top flatter with comfort.
These Wedding clothes for the Bride will also work for the Wedding Reception Party, when the Bride wants to change, and be more comfortable, for the Bridal Shower, Rehearsal Dinner, going out, or any Bride or Wedding Event calling for a chic Bride outfit.
The Bride wants to be special and gorgeous her entire wedding week. We believe in helping…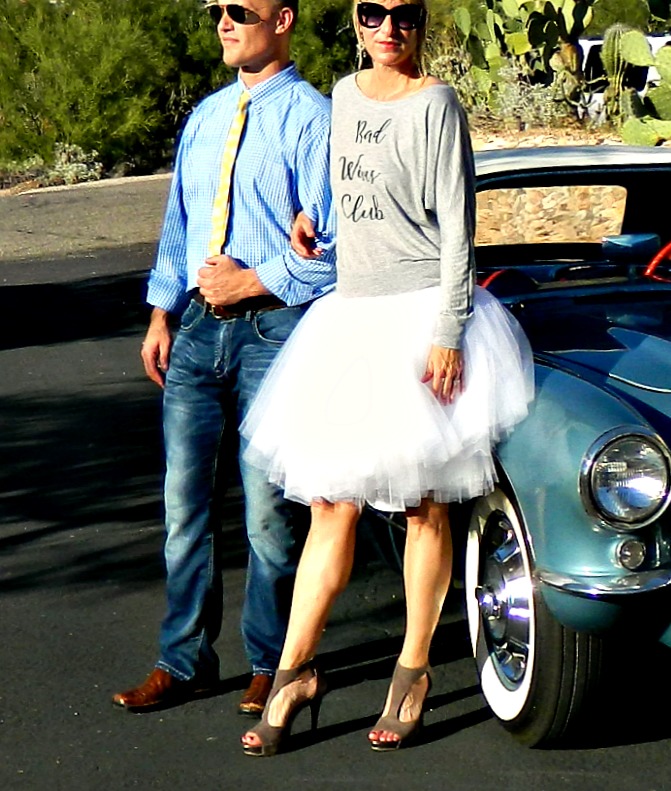 …Check Out Our New Collection of Bride & Groom Custom Tees, Tutus, Handmade Ties & Hand Knits.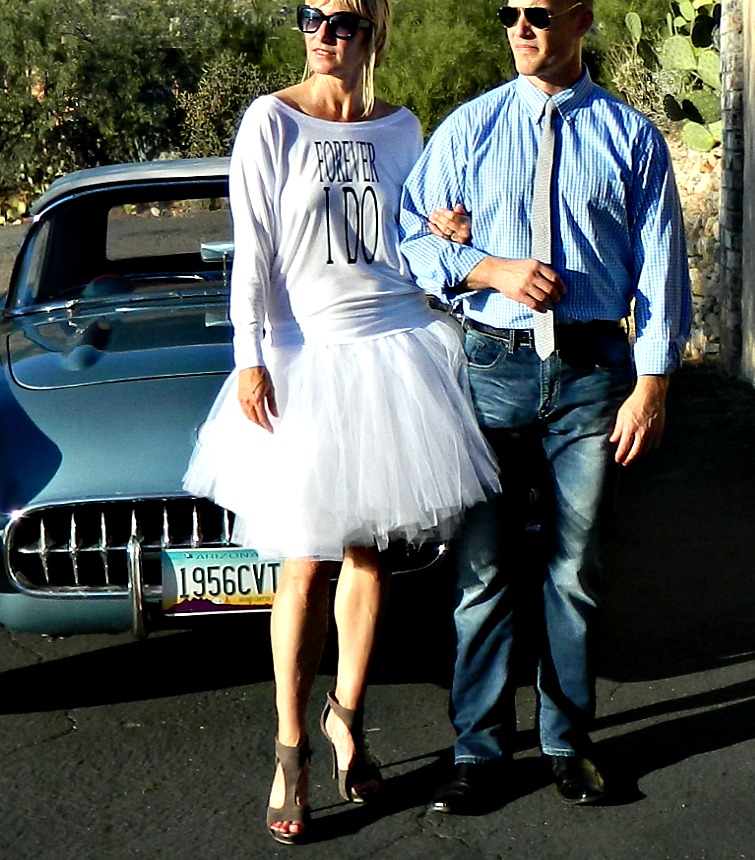 Stay tuned for more modern Bride Chic options and designs. We know you have many occasions for your Special Bride Style.
*All Bride Chic Wedding Clothes Come with The How to Budget & Save Money Bridal Books Package as a Gift with Purchase!
As well As a

Bride Beauty

Handmade Cosmetic Bag with Blush, Bronzer & Rodan + Fields Skincare Gift!
Courtney & Betina~LaDy LaDuke

Get more Modern Bride Inspiration…