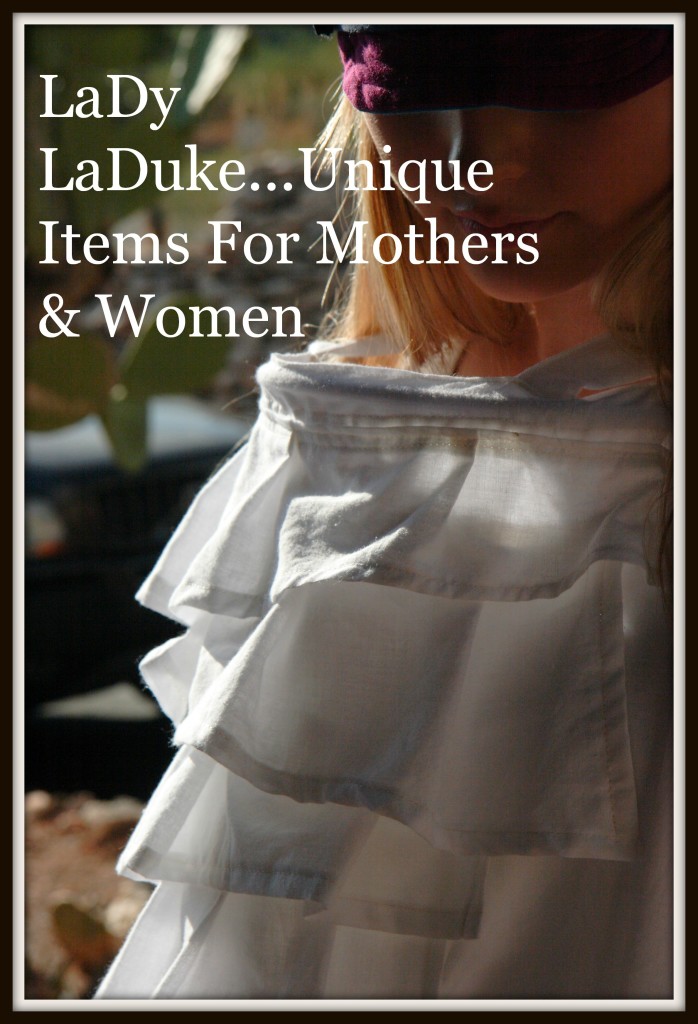 Welcome to LaDy LaDuke!
Home Store is Now Open! 
We like to take care of you as customers, so here is what you should expect during your transaction process…
*We contact you via email within the first 24 hours of purchase, and confirm your order details, provide your shipping time frame, and let you know we will be confirming your shipment in a later communication.
*Our first communication also reminds you to choose your gift with purchase from our collection of Mom and Kid Books. Brides receive their Special Bride Books Package. We will send your gift via email.
*We communicate with Brides for all custom details in the dress making process. *You will also receive another email confirming shipment.
*Please always contact us if you have any problems with your transaction process or shipping, so we can resolve any issues. We are here for you, so let us know the best way to help you.

*Please read our Terms & Conditions for more information.
*Our Home Shop is comprised of "Ready to Ship" items for Feeder Frock Nursing Covers, Nouveau Nursing Covers & Patterns. For more custom selections on color choice, sizing and plus size options, please visit our Etsy Shop.

About Courtney & Betina~LaDy LaDuke
We are two sisters and working moms who came together in October of 2008, at a pumpkin patch where our sister-in-law struggled to breastfeed her baby, while chasing her toddler, and keeping her back covered.
She was using the well-known Hooter Hider at the time, yet wished it could work better.
Moms running around with many kids and multi-tasking seemed the norm to us, and so we said right then and there at that pumpkin patch that we should make something that works better!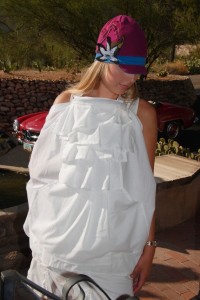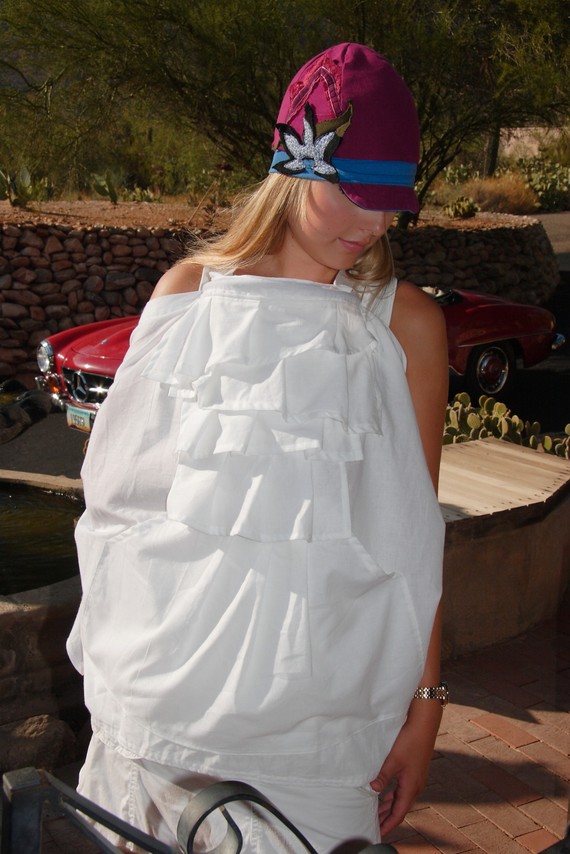 Fast forward, and we did make something better.  It's called The Feeder Frock Nursing Cover, and we've been working and selling it at our handmade Etsy Shop since January of 2009.
We have to start with The Feeder Frock, because we really wouldn't be here without it.  It was always a work in progress, but has now become The Ultimate Feeder Frock.
When we started working on our nursing cover, the back coverage, and ability to be mobile were our drivers behind the design.  But, we also wanted the most style and working function for moms that we could possibly offer.
When moms come to us for help with breastfeeding, or when they give us customer feedback, we take everything those moms say, and apply it to new working designs.
Some moms like working with only a front cover, and some like breastfeeding on the outside of their covers. Since there is such a variety of needs for every mommy and baby, our goal is to work towards, and provide for those needs as much as possible.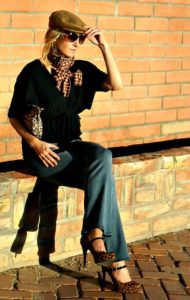 Then of course, moms come in various sizes, plus sizes, and have changing bodies throughout pregnancy and nursing, so we address those issues too with just about every possible nursing cover function you need.  And chic simplicity is always the goal in design, like with your…
We have a variety of fabrics to handle year round breastfeeding in public in lighter, fun plaid or gingham scarf cottons, rayon spandex knits which love to drape and shape over your body. And beautiful colors with designer details for more style and flair in your nursing ponchos.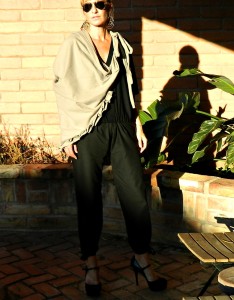 For fall and winter, we have cozy flannel nursing scarves-ponchos with hand cut fringe or hand folded ruffle designer details. These also have ties, so that you can tie your covers onto your body, which give you even more ways to wear them.
They can be folded large or small for you and baby to use any way you need, and they will accessorize any outfit for ultra style.
If you're a mom or working mommy who wants to breastfeed or pump discreetly on the outside of your cover, and look like you're wearing a shrug, top or dress, get more information on our-
We have you covered for all those breastfeeding occasions from cold weather, to every day wear and even formal wear. We have a variety of Nouveau Nursing Cover styles to go with skirts and pants for breastfeeding at fancy parties and date night, or out for lunch with the girls.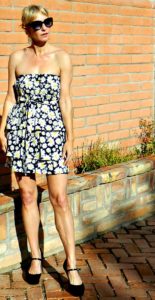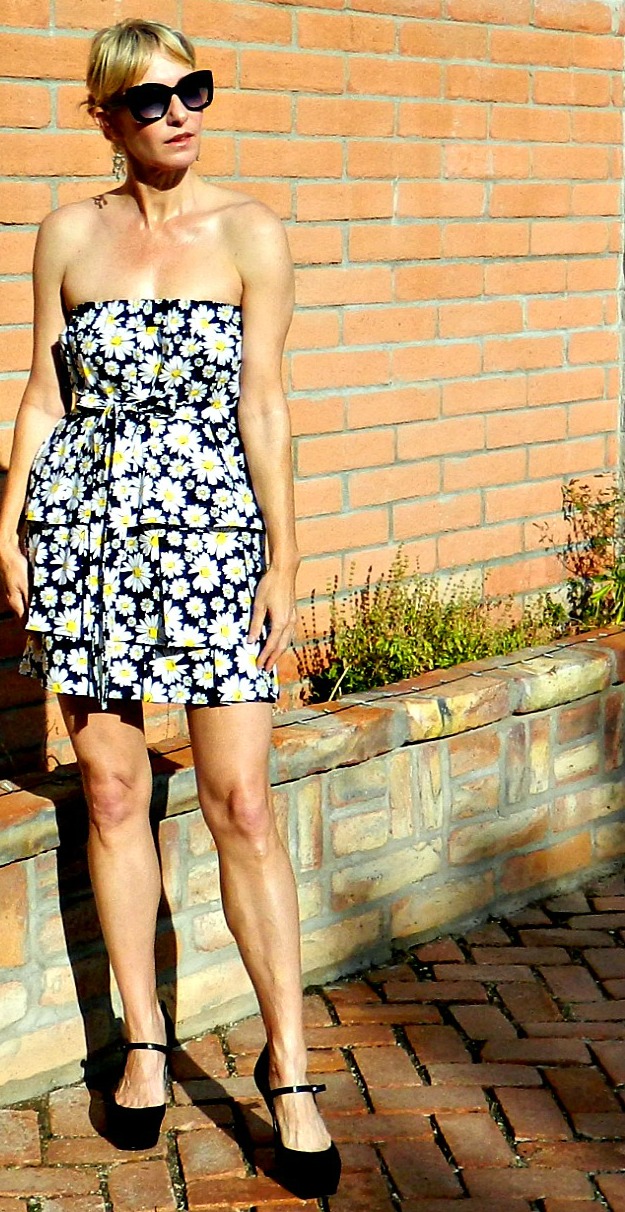 Sticking to our notion of the most style and function, we continue working on our maternity clothing  and women's wear lines, with easy solutions to mom's body changes, as well as staple clothing items you can wear beyond maternity.
For mommies and working mothers, buying a completely new wardrobe just for your pregnancy might be off the budget, so we design our maternity line keeping that in mind.
See Our Women's Wear Line for Style You Can Wear Pregnant Too…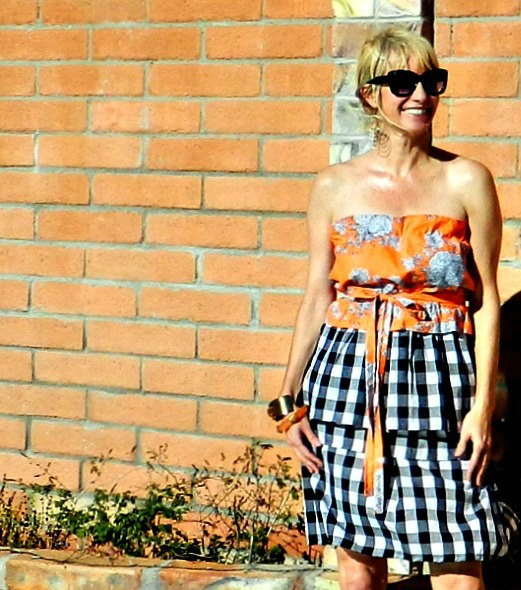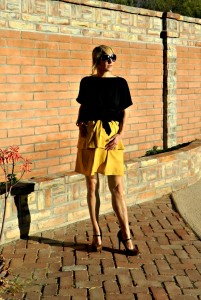 You just want something you can wear often, look great, feel stylish and wear again belly or not, right?  Maternity clothes that aren't maternity clothes, just regular clothes, yet work for your belly and body.
We Believe in Equally Chic.
Check Out Our Maternity Clothes…
Adding to that notion of wearing clothes pregnant or not, we knew we could help the pregnant bride find her bridal outfits from ceremony to reception, to bridal shower to rehearsal dinner.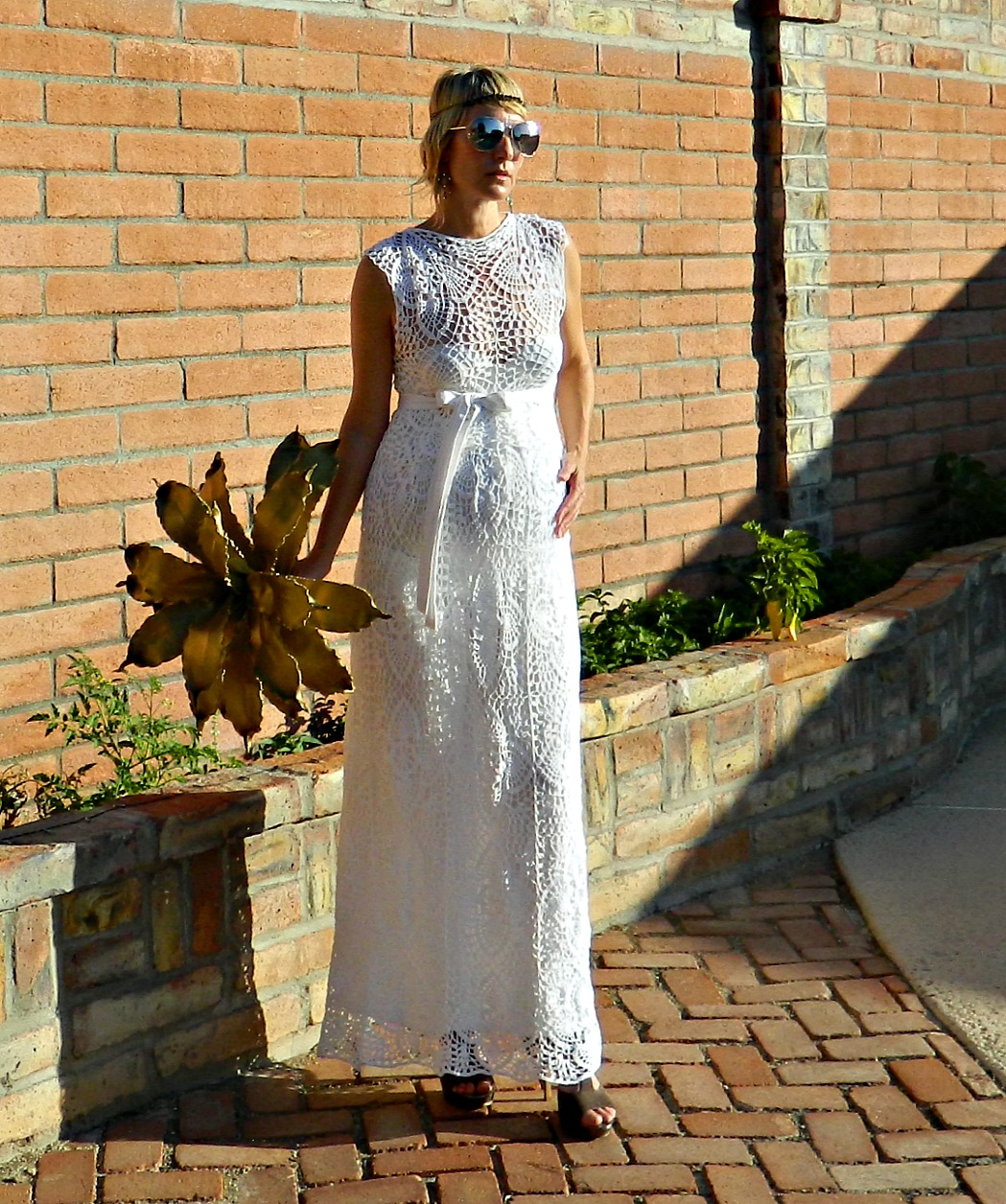 Our new Pregnant Bride Chic Wedding Clothes
give the Bride many options for style, fit and flatter, and we have more coming to handle all Pregnant Bride & Bride Outfit events. We think what you want to wear pregnant or not should be the same, so our Bride clothes, both maternity or not are designed to wear both ways. Each being equally chic.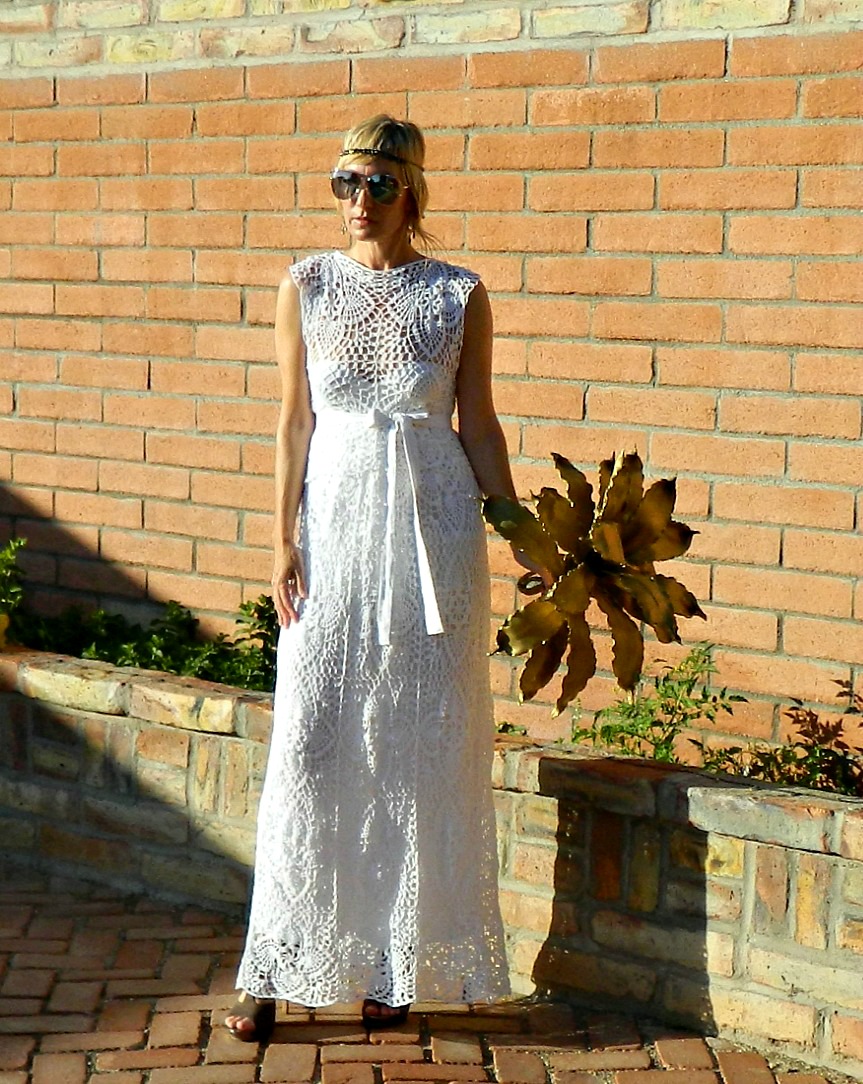 See Our Bride Line Where We Believe in Something for Everyone, Simple & Alternative Style…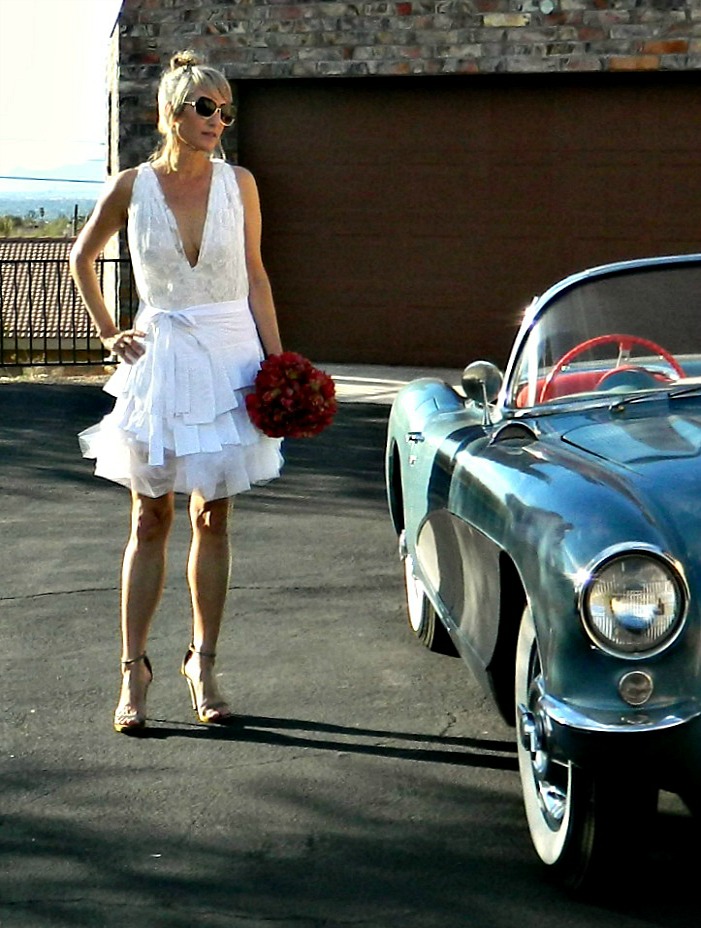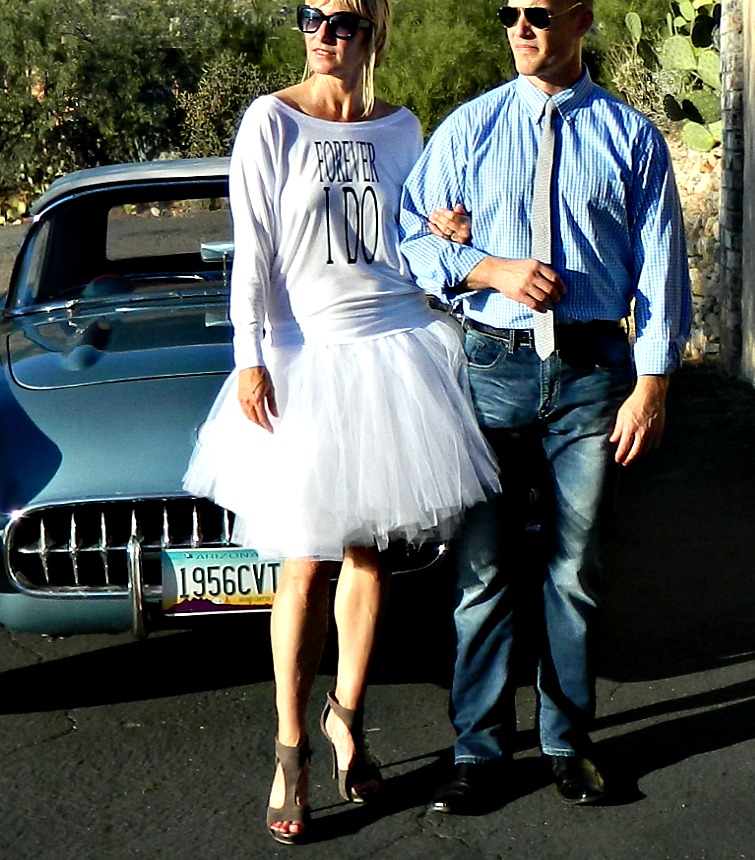 Custom Tees, Tutus, Handmade Ties & Hand Knits for this new and fun collection, designed for those special Bride & Groom photo shoots and wedding events.
And Let's Not Forget the Bridesmaid…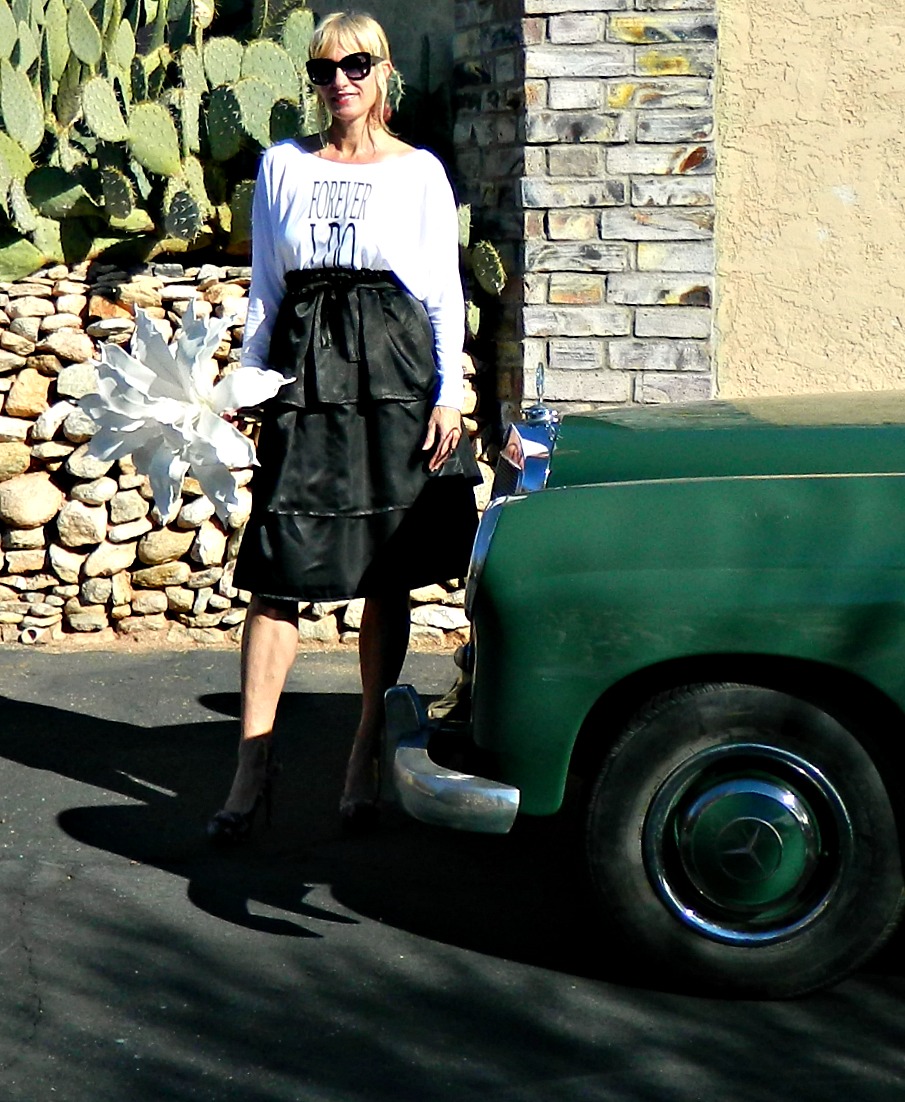 We call this Wear Again Bridesmaid Style with tops, skirts and dresses she can actually wear again with other skirts, pants or even jeans. All gorgeous cottons and linens, and not any of those strange, formal fabrics she'll NEVER wear again!
Nesting is Our Thing.
Having a baby and taking care of home, charges up those nesting instincts, and we have another passion for home decor and design. It's just built into us as females to make our nests, right?
We choose working on and designing Signature Curtains, because they can have the most impact in your home or room. Especially the nursery, where you want it to be extra special.
When your home has everything in its place, and a punch of color or fluff of a ruffle give off a spark, all is well.
Even though your Curtains Couture are presented for your nursery or kid's room, they really can go anywhere in your home.  In fact, Betina and I have them everywhere in our homes, from the dining room to the office.  
That's the beauty of handmade, custom items that let you select fabrics and style to work for all places in your home.
For all mommies either new, working or with an empty nest, our curtains can work.
We're adding more for your home when it comes to table decor, because setting a table, and selecting those delicious combinations of dish, glass and accessories is so nice.
The table is the heart of the home. It's where you come together as a family to eat and bond. We females set a table with our favorite items, because it's special. When you cook that meal, and bring it to your setting, surrounded by the people you love, you feel satisfied in that moment of happiness after a long day.
Even better, you get to bring out the good stuff when guests come!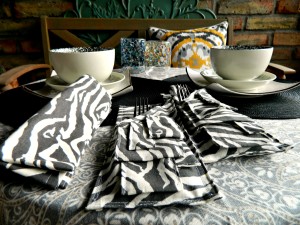 For something different at home, you'll find function and style in our
Table Savvy Place Settings

.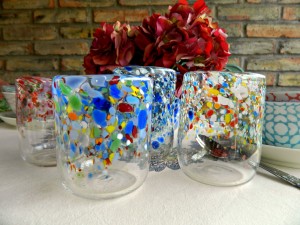 We pair our handmade design work with our glass blowing artist friend, Brick House Glass to bring you hand blown glasses, bowls and vases to add more to your table, kitchen and dining, and entertaining at home.
We also call ourselves mompreneurs, and starting a blog for our handmade business ignited our passions for writing, learning SEO, and everything you need to know to work and succeed online.
Now that we have a number of years in business and blogging online, we like to help other mothers in business, working moms and mompreneurs as well, because getting to the important information from the beginning can really make a difference for your success.
This is especially true for moms working from home, where we have to juggle everything from work to family, and figuring out how to manage time can be our greatest challenge.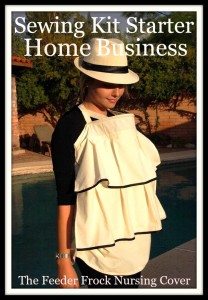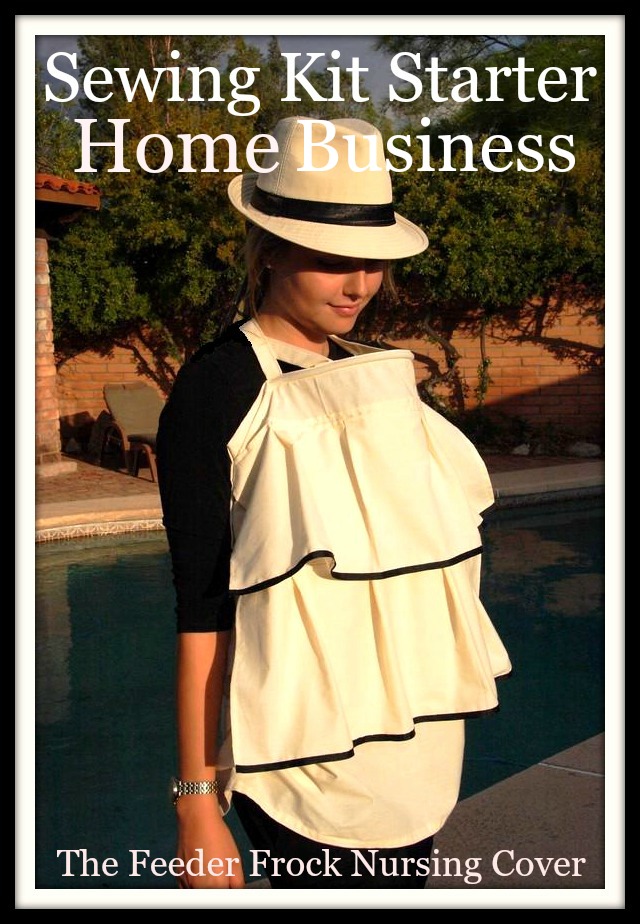 Enter a new home business opportunity for those Moms who can sew called a
This is a ready-to-go Home Business opportunity for you to sew our best-selling Feeder Frock Nursing Covers at home, and sell them for profit.
We did the business work for you of materials, costs and calculations, and package a Wholesale Kit of pre-cut fabric and pattern Feeder Frock Nursing Covers in our 6 Top Styles. You even get custom color choices on certain style options.
All Feeder Frock Sewing Kits come with a matching carry bag, which you can sell separately for even more profits!
If you are a Mom looking for a home business, or already make and sell your own baby items as a compliment, you owe it to yourself to check out our offer. You just gather your other Mom friends for your Feeder Frock Nursing Cover Party, keep your costs down, and have your profits high.
Helping other Moms in business at home makes us happy, as well as helping other mompreneurs in business online. If you have an Etsy Shop, online business, and need that extra boost in performance, Courtney has Custom Business, Web Design & SEO Services to help you.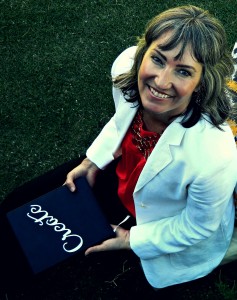 Courtney is an SEO Content Specialist & Etsy Pro, and helps other entrepreneurs, and mompreneurs in business, SEO and blogging.  She is confident you the solopreneur and small business can compete with big SEO by being smarter and more affordable. She likes to provide unwavering support and conviction for her clients. You can find her custom SEO Services at the Business Shop as well as Etsy SEO Services, Social Media Services & Web Design Packages combined with SEO.
Since content and working with content encompasses everything you do online for your biz, we create it for our Business Client Members and other moms and mompreneurs to use at our Mom Blogger PLR Boutique.
And since we are Etsy Shop Owners, we like to help other Etsy Sellers with our additional everything blogging and business Etsy Shop, BLOGmoda My Blog.
PLR gives moms in business a shortcut to run and maintain everything, and because it cuts your work time for your daily tasks, you can have more time for yourself, home and family.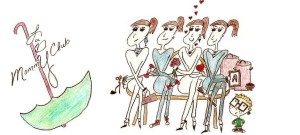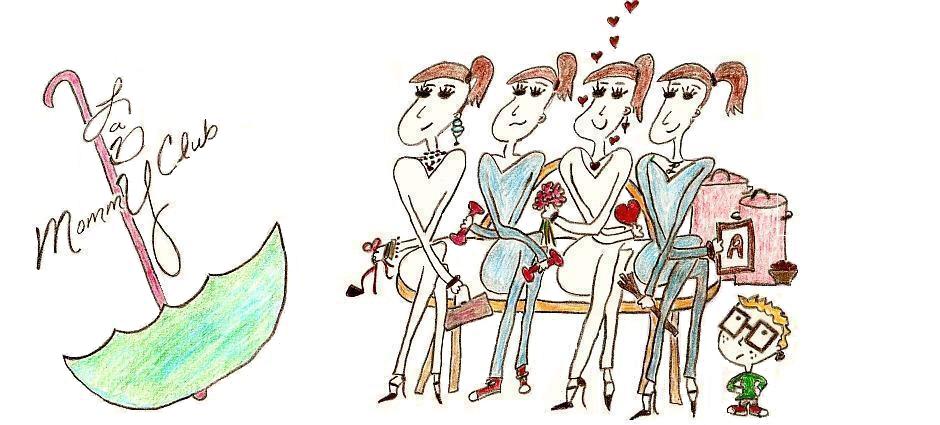 We write a lot for moms and mompreneurs. Plus we try to have some fun! Our blog here is named, Mommy LaDy Club for everything fashion, style, health, beauty, fitness, romance, love and even recipe ideas.
Writing and blogging is what you do if you're in business online, and Courtney's latest projects are a Mompreneur Best Selling book series for Amazon Kindle, as well as an extensive collection of e-books, guides and tutorials at the business shops, BLOGmoda My Blog & Mom Blogger PLR to help you…
We also like to offer The Simple Mom Simple Living Books in this growing series as FREE gifts with purchase when you buy something here at the Home Shop or from our Etsy shop.  They also make great gifts on their own.
But, when it comes to books, our creative juices are always flowing, and our new children's book series, The Viking and the hermit is a product of our imaginations, combined with input from Betina's kids. We're having a blast creating it!
If we're not designing fashion or decor and running our business, we're writing or learning everything we can to be able to share with other moms, entrepreneurs and mompreneurs.
Welcome to our work in progress, journey and adventure!
Be sure to

and make yourself at home.  Take a look around the
visit our
and other sites, and please contact us for anything you need.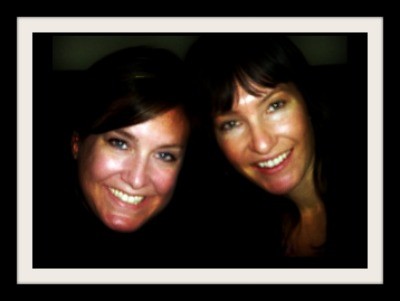 ~Courtney & Betina, LaDy LaDuke