Designing The Ultimate Nursing Cover: The Breastfeeding Challenge for Breastfeeding Problems!…
Over the years, I've managed to create a pretty extensive handmade line of baby breast cover solutions to problems for Moms of breastfeeding for LaDy LaDuke, Betina's and my Handmade Business.
These are 4 of our most popular styles of 11 to choose from…
I actually dream about nursing covers solving breastfeeding problems if you can believe that. 
The other day, I was with my youngest sister, who just had her 2nd baby, and got to see one of my Feeder Frocks in breast cover action…
I noticed that she needed to be able to sit and breastfeed, jump up at a moments notice for her toddler, and she needed multi-function. So, the breastfeeding challenge and solutions to problems continues.
Breastfeeding Challenge 
Breastfeeding does have its challenges, and every Mom and baby are different.  You need a breastfeeding cover to not be exposed, but you have to deal with the cover, and your baby dealing with it too, and getting everything just right, and everyone happy, while your toddler is running around with scissors or something..it's unbelievably tricky sometimes!
There are so many problems and challenges that need to be solved for such a variety of individual breastfeeding needs and tastes for both Mom and baby, and can one Ultimate Breastfeeding Cover actually solve all problems?
I don't think there is a "one" breast cover to do everything, especially for different tastes and styles, but my goal as a Designer of breastfeeding covers, is to solve as many problems as possible for as many people as possible, and to create as many problem solving choices as possible.  Plus, it's got to be chic and stylish! 
No one wants to spend money on something ugly.
Breastfeeding Challenges & Solutions to Problems Spelled Out
What I think over the years in designing is that there are a number of Ultimate Breastfeeding baby breast solutions to work for everyone!
So, here are some of the problems I believe I've solved with my breastfeeding solutions to problems designs, while trying to satisfy as many different tastes and preferences Mom and baby have for their breastfeeding and breast needs…
Problems it Solves for You & Baby:
*Problems of pulling up your shirt to breastfeed

and your whole back side and love handles are exposed to the world.
*Problems of chasing your other kids

around while breastfeeding or any mobile activity–it ties on to your body, and breast so you can move and be covered.
*Problems of people peeking

at your boobs and breast down the viewing hoop neckline to see your baby–the memory wire neckline can shape open or completely flatten out for privacy.
*Problems of being trapped under a cover

that gets very hot, and you can't get your arms or baby in and out easily–it's only attached at the neck strap. You have complete arm and baby movement freedom.
*Problems of storage and easy access

to burp cloths, wipies, your cell phone, pacifiers, etc.–a front deep pocket holds all of your necessary items.
*Problems of ugliness and lack of style…Not here…
2: 2 in 1 Function that is wider, better and more stylish…
 Problems it Solves for You & Baby:
*Problems of sometimes needing full coverage, and sometimes needing just front coverage.

The Ultimate Style lets you choose, attach the back panel, and have the function you need at that particular time.
*Problems of needing more coverage and quality.

Our Breast Covers start wider, at 42″, they are double stitched for strength and quality, and you simply get more for your money.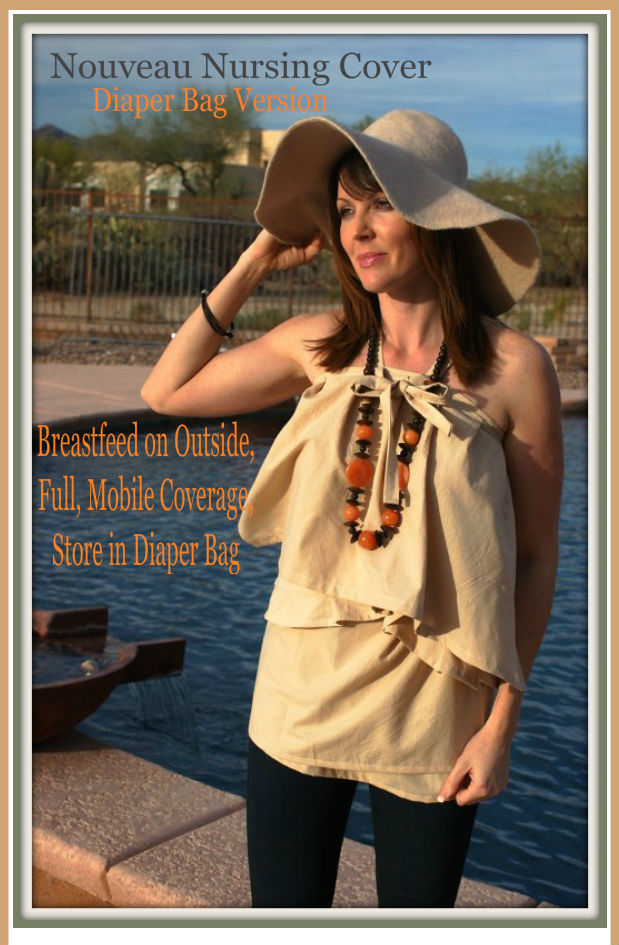 Problems it Solves for You & Baby:
*Problems of your baby pulling off your cover

–you breastfeed on the outside under the ruffle to breast.
*Problems of needing mobility

–covered.
*Problems of your body changing

(and not proportionately)–it has a wrap fit with adjusting Velcro on the bottom, and wrap fit ties on the top for your body and breast starting bigger with pregnancy, and getting smaller with nursing.  
*Problems of a wide size range

–adjusts from size 2-12.
*Problems of pumping your breast milk in public or at work

–easy, hidden access, and you look like you're wearing normal clothes.
*Problems of too many nursing tops

–it can be worn over any of your existing nursing clothes, and carried in your diaper bag.
*Problems of special occasion nursing

–the Sun Dress and Maxi Dress styles can be worn for nicer events.
*

It solves needing full coverage-high style breastfeeding on the outside

with easy access in your diaper bag.
4: Nouveau Romper Top…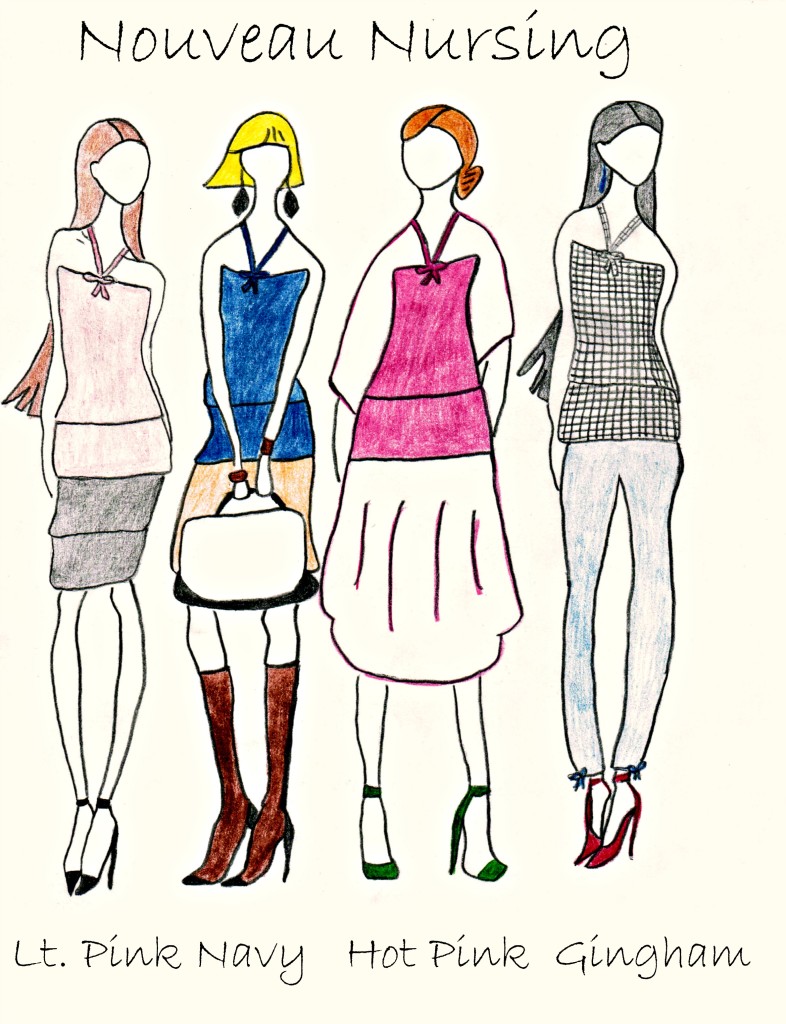 Problems it Solves for You & Baby:
*Problems of Complicated.

So

 

Simple–Just wrap and tie your Romper over anything you're wearing…that's it.
*Problems of Access. 

Easy hidden slit access for you and your baby are just under the top ruffle of your Romper.
*Problems of Looking Like You're Breastfeeding. 

These Rompers look like a cute addition to your outfit and tops with pants, jeans or skirts.  Not like a nursing cover.
*Problems of Future Design. 

Breastfeeding covers should only get better and smarter. Rompers are the future of easy and stylish public breastfeeding.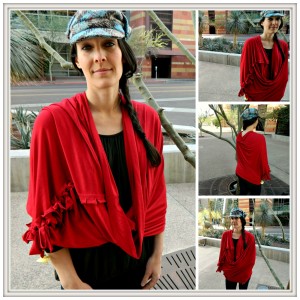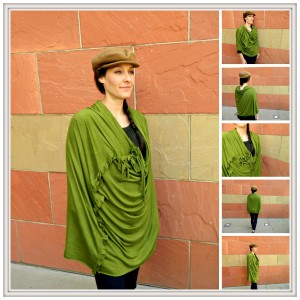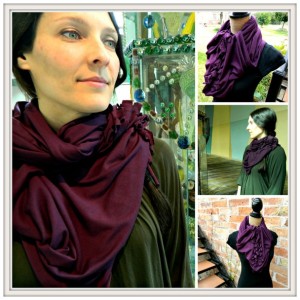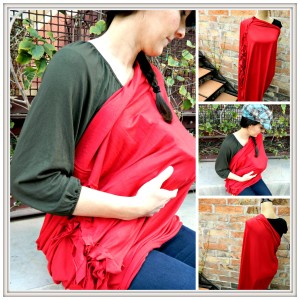 Problems it Solves for You & Baby:
*Problems of convenience.

It has the easy ability to pump your breast milk, breastfeed fully covered and be fashionable.
*Problems of gaping styles with promised coverage.

These are designer, custom sized and fit Multi-Use fashion accessories, that will really cover and not gape open. We give you many sizing choices on each listing, plus can do any customizations for you.  That's what's so great about Etsy, and we embrace that part of it.  Where else can you contact a designer directly and make a custom request?
*Problems of plain and boring,

and those same fabrics you see everywhere.  We are about function and style, and we are custom designers on Etsy.  You are not going to get an ugly square piece of so-so fabric that everyone else has.  It must have style and it must be chic, and it must be special.  It must blend into your wardrobe and be timeless. 
*Problems of your maternity or breastfeeding clothes not being worn regularly

with less use and function–it will look like a high fashion scarf, cute capelet, cape or chic poncho after you've finished breastfeeding, and you still have it in your wardrobe for every day regular wear.
*Problems of affordability and versatility

–it goes with anything for all seasons, giving you many looks to work with, and it is so affordable…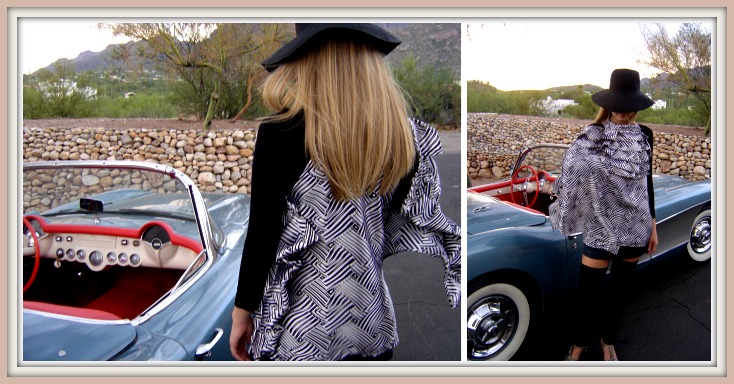 Problems it Solves for You & Baby:
*One fixed price solution

for all plus sized Feeder Frocks in our most popular styles. We give you a special deal.  You give us your size.  We custom make your breastfeeding cover, and it's all at one price.
*Since we do custom, you can plus size anything

we have in the shop, just by contacting us, and we have plus size upgrades spelled out to help you.
So your breastfeeding challenge doesn't have to be so challenging with all of your LaDy LaDuke solutions to baby breast problems…
Courtney~LaDy LaDuke
Breastfeeding Challenge: Designing Breastfeeding Solutions to Problems for You & Baby. Find your solution on Etsy today!